For-Profit Insurers Poised to Benefit if Democrats Succeed at Plugging Medicaid Coverage Gap
Estimated 2.2 million low-income adults don't qualify for both traditional Medicaid and ACA premium subsidies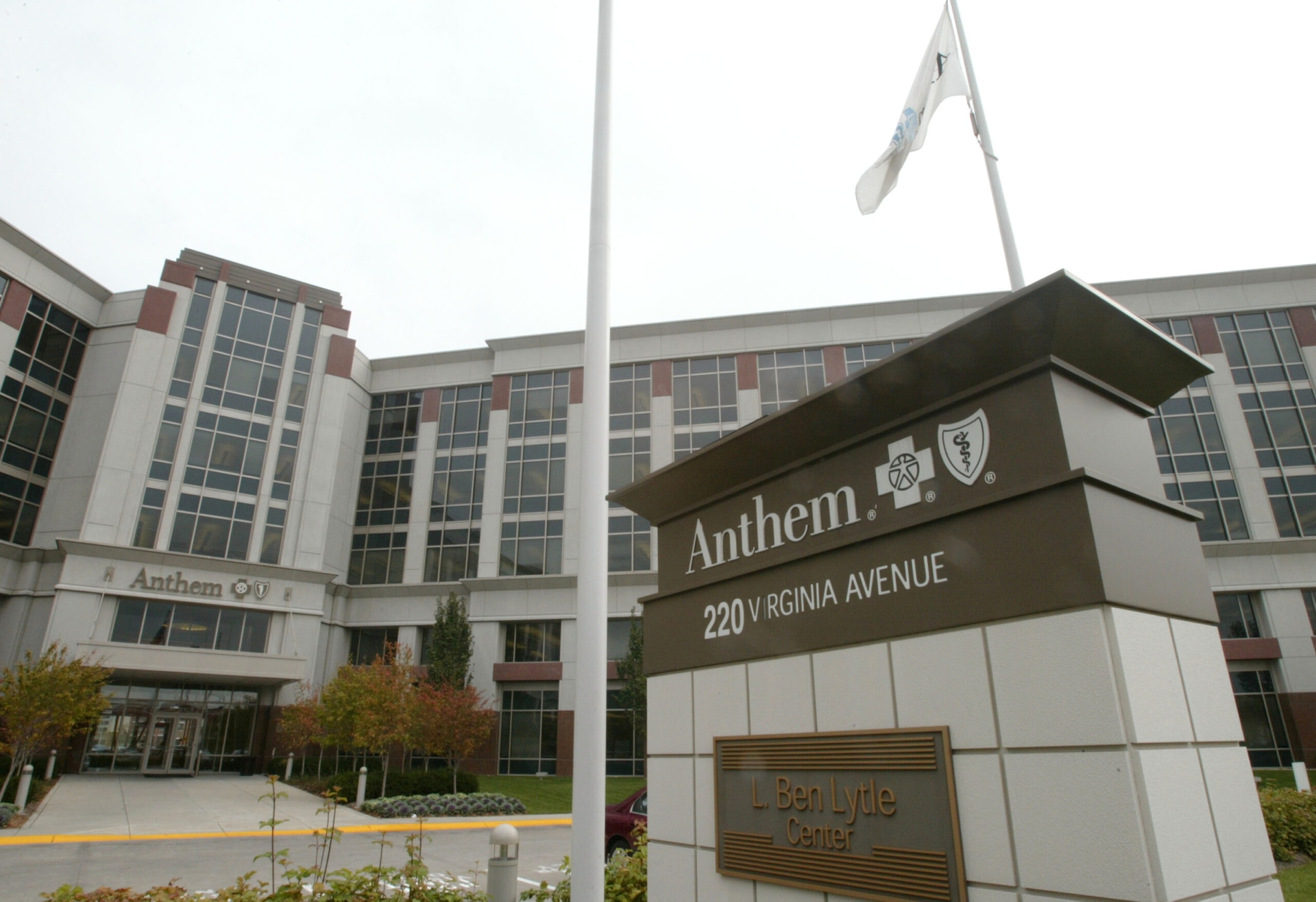 Key Takeaways
A dozen states have declined to expand their Medicaid programs to more low-income adults, prompting Democratic lawmakers to weigh their options to shore up coverage.

Private health insurers with existing Medicaid offerings are the most likely to benefit from congressional efforts to fill the coverage gap, analysts said.
Congressional Democrats are vying to fill the health coverage gap in the 12 states that have not expanded Medicaid, and doing so means a boon for private health insurers, especially those already contracting with states to offer their Medicaid plans.
Most states that expanded Medicaid coverage to include more low-income people did so in 2014, and Medicaid managed care plans have become an increasingly large share of commercial health insurers' business since then. Even so, a dozen Republican-led states concentrated mostly in the south have opted out of Medicaid expansion, a core tenet of the Affordable Care Act.
That's left a so-called "coverage gap" of an estimated 2.2 million low-income adults who earn too much to qualify for traditional Medicaid but make too little to get premium subsidies for plans on the Obamacare marketplaces.
Earlier this year, Democratic lawmakers tried to entice holdout states to expand their Medicaid programs by increasing federal matching funds, but none has taken the bait yet. Now, Democrats are once more looking to fill the coverage gap in the sweeping $3.5 trillion domestic policy bill they aim to pass through budget reconciliation later this year, a process that allows them to get around the lack of GOP support.
If they're successful, "we're talking about large numbers of people becoming newly eligible for coverage in those 12 states," said Judy Solomon, a senior fellow at the Center on Budget and Policy Priorities. "Insurers in those states will likely see increased business."
Lawmakers are mulling two paths to fill the coverage gap: Allowing people who would be eligible for Medicaid under expansion to get fully subsidized private insurance through the Obamacare exchanges or directing the Centers for Medicare and Medicaid Services to offer a federal look-alike program in holdout states with similar benefits and little to no cost-sharing.
Health insurers generally prefer the marketplace option "just because they know that business and know how to do it," said Katherine Hempstead, a senior policy adviser at the Robert Wood Johnson Foundation who focuses on insurance markets. But they could also benefit from a federal plan if it's contracted out to private payers.
The growth potential explains why for-profit payers view Medicaid expansion and some other efforts to shore up the ACA as a business opportunity rather than a threat to their bottom lines.
In May, for example, Centene Corp. Chief Executive Michael Neidorff criticized the Missouri Legislature for refusing to expand Medicaid, which voters approved in a ballot measure last year. Meanwhile, a spokesperson from CVS Health Corp., which acquired Aetna in 2018, declined to comment on how expanding coverage in holdouts states would affect its business, but pointed to the company's support for Medicaid expansion.
Efforts to fill the coverage gap would be especially attractive to for-profit payers with large existing footprints in Medicare and Medicaid. Centene, for example, is the largest Medicaid insurer in the country, and roughly 16 percent of its 13.8 million Medicaid patients in more than two dozen states are within the expansion population, according to the company's latest earnings filings.
Health insurance giant UnitedHealth Group Inc., meanwhile, has about 7.1 million customers on Medicaid, and Chief Financial Officer John Rex said on an earnings call last week that enrollment in such plans grew by 920,000 in the past year, partially due to the requirement that states not remove people from Medicaid during the public health emergency caused by COVID-19.
"We look for this momentum to build heading into next year," Rex said on the call.
Executives from Centene and CVS Health have also projected optimism about their upcoming Medicaid offerings in recent months. Anthem Inc. and Molina Healthcare Inc. are the other major insurers in the Medicaid managed care market.
Even if CMS ends up contracting with private plans to offer a look-alike Medicaid program, it "would probably focus more on the plans that have been in the Medicaid market," Solomon said.
These insurers are already inching into the Medicaid space, despite the uncertainty over if and how the coverage gap will be filled -- including in non-expansion states.
Hempstead's research indicates private payers "seemed especially interested in entering non-expansion states this year -- especially the big ones" of Georgia, Florida, North Carolina and Texas, which are home to most of the people who would become eligible for Medicaid coverage if the state programs were expanded.
"The barrier to entry in the marketplace is pretty low," Hempstead said, adding that health plans may think entering the ACA marketplace could "give them an advantage to compete for Medicaid business, if they don't already have a Medicaid presence in that state."
Centene, for example, launched two new Medicaid managed care plans in North Carolina this month.
Even so, John Holahan, a Medicaid researcher with the Health Policy Center at the Urban Institute, cautioned that the opportunity in holdout states will just be one piece of the puzzle for insurers as they decide where to offer coverage: "I don't know that anybody would make a decision based on that, but they might."
"Private insurers certainly are not going to be made worse off," he added.
It's also far from certain that lawmakers will be successful. While Democratic senators have expressed optimism in recent weeks about including a measure to fill the coverage gap in their upcoming reconciliation bill, there are several health priorities competing for inclusion and Democrats may not be able to keep their entire caucus together to pass the bill along party lines later this year.
Lawmakers have also warned that the potential price tag of up to $400 billion could also stymie the effort. Congressional offices involved with the negotiations did not respond to requests for comment.
Failing to fill the coverage gap wouldn't reverse the general shift for insurers into government business, Hempstead said: "I think that the insurers are trying to go where the puck is going, and position themselves to be there to capture membership growth."
Gaby Galvin previously worked at Morning Consult as a reporter covering health.
We want to hear from you. Reach out to this author or your Morning Consult team with any questions or comments.
Contact Us