After ACA's Third Supreme Court Challenge, Voters Remain Divided on 2010 Law
54% of voters approve of ACA, but party sentiment is stark: 85% of Democrats back the law; 74% of GOP disapprove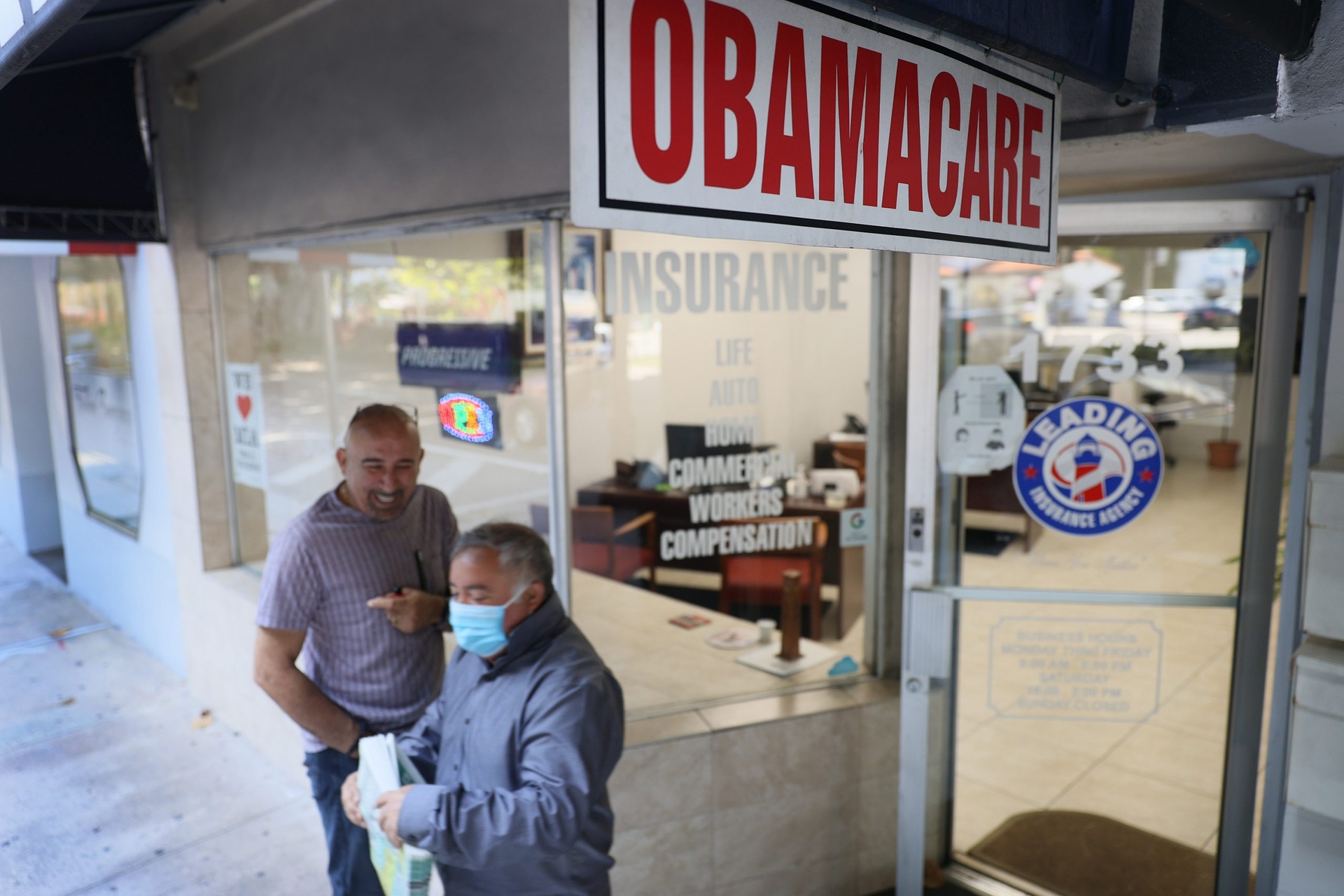 Key Takeaways
37% of all voters disapprove of the health law.

When it comes to the future of Obamacare, 50% of voters said it should either be expanded upon or left alone and 37% said it should be partially or fully repealed.
Since the Affordable Care Act went into effect in 2010, it has survived three Supreme Court challenges -- in 2012, 2015 and last week. Along with the lawsuits, there is another constant feature: voters' partisan views of the landmark health law.
New Morning Consult/Politico polling indicates 54 percent of U.S. voters either strongly or somewhat approve of the ACA, while 37 percent oppose it and 9 percent said they don't know or have no opinion of the law also known as Obamacare. Those figures are in line with longstanding trends in Morning Consult polling, and indicate the health law remains wildly unpopular among Republican voters even as it emerges unscathed from its latest challenge before the high court.
Late last week, the Supreme Court threw out a lawsuit backed by Republican-led states that argued the entire ACA should be struck down because of a 2017 tax law that wiped out the individual mandate penalty. Justices ruled 7-2 that the challengers didn't have legal standing to bring the case, and health care groups, which would see their operations upended if Obamacare was eliminated, breathed a sigh of relief.
"The Affordable Care Act is here to stay," said Myra Simon, a principal at Avalere Health who advises health plans, drugmakers and providers.
"We probably are in a phase now where more people know someone who's benefiting" from the law, she said of the survey findings, citing the passage of enhanced subsidies for Obamacare plans earlier this year and new federal data that shows Medicaid enrollment increased during the pandemic.
Even so, public perception remains highly polarized: 85 percent of Democrats approve of the health law and 74 percent of Republicans disapprove of it, the survey found.
Morning Consult last asked voters about their views on Obamacare in September 2020, when Democrats were using then-Judge Amy Coney Barrett's nomination to the Supreme Court as a rallying cry ahead of the 2020 election and oral arguments in the ACA case, warning that her confirmation would all but sink the law. Those survey results are not directly comparable to the latest figures, but they indicated support for the ACA had reached a record high, driven by an increase among Republicans and independents over the roughly seven months prior.
Ultimately, the status quo held up. Democrats' warnings came to nothing, with Coney Barrett siding with the majority to uphold the ACA in last week's ruling. And voters have gone back into their respective political corners when it comes to how they view the law.
The partisan divide is unsurprising given Obamacare has been "framed as a wedge issue since it was first dreamed up," said Natalie Davis, co-founder and acting executive director of United States of Care, an advocacy group focused on health care access that supports the ACA.
Now, she said, lawmakers can "focus on strengthening the ACA or other policy tools" without the uncertainty of the Supreme Court decision hanging over them. Congress is looking to make subsidies for ACA health plans that were passed earlier this year permanent, while the Biden administration has pledged to strengthen the law.
Yet while Republicans' legal challenges to the law appear to be exhausted for now, the debate over Obamacare's future is here to stay. Kay C. James, president of the Heritage Foundation, a conservative think tank, said in a statement last week that in light of the ruling, Congress should focus on health care reform to protect consumers from "rising health care costs and shrinking coverage options that have resulted from the Affordable Care Act."
Voters are similarly split on the ACA's future: 32 percent said the health law should be expanded, while 18 percent said it should be kept as is, 14 percent said it should be partially repealed and 23 percent said it should be repealed completely.
Democrats overwhelmingly said the law should be expanded or left alone, while most Republicans said it should be at least partially repealed.
The poll was conducted June 18-20 among 2,041 registered voters and has a margin of error of 2 percentage points.
Gaby Galvin previously worked at Morning Consult as a reporter covering health.
We want to hear from you. Reach out to this author or your Morning Consult team with any questions or comments.
Contact Us