Micro-Reactors Get Potential Boost in Defense Authorization Bill Provision
FY '19 bill directs DOE to outline pilot program to build a micro-reactor on Defense or Energy Department site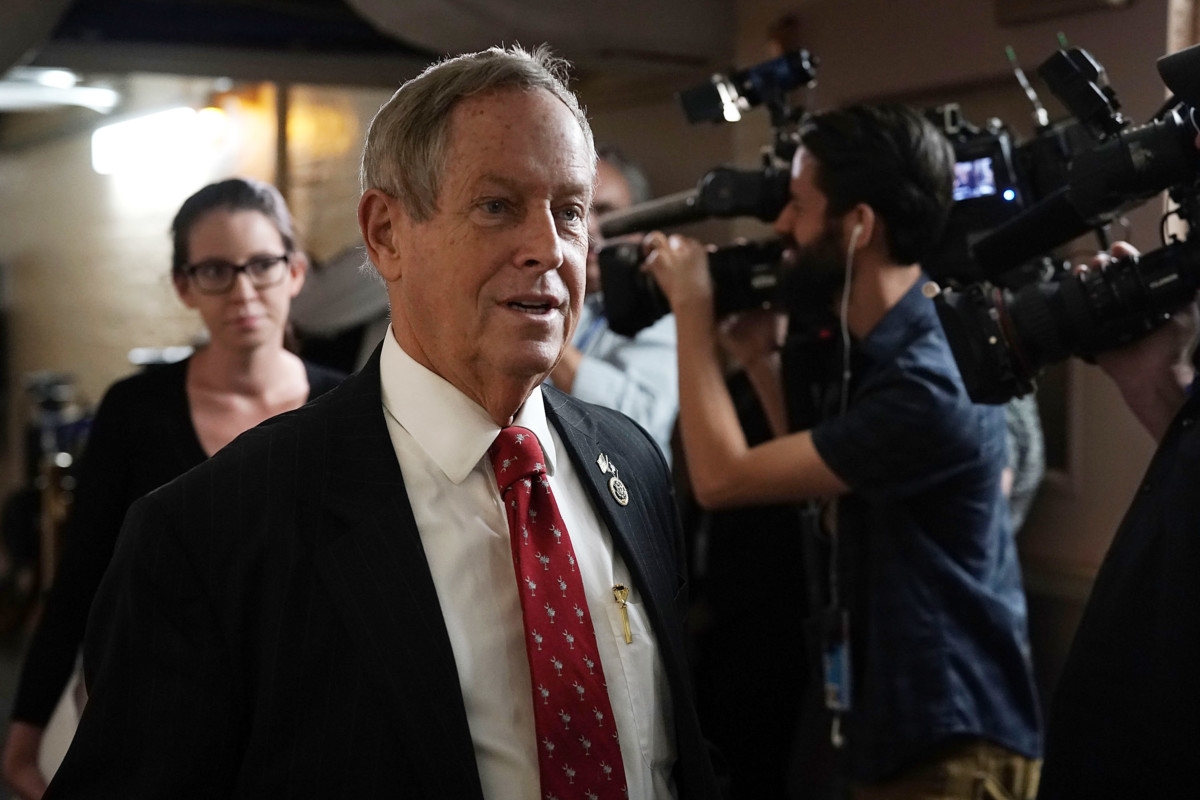 A provision tucked into the House's annual National Defense Authorization Act that could eventually pave the way for smaller-sized nuclear reactors to be deployed at one or more sites operated by federal agencies sends a signal of support and opportunity in the burgeoning field, developers and industry observers say.
If the provision is enacted within the final fiscal 2019 NDAA bill, which passed the House on a 351-66 vote on May 24 and is moving through the Senate, the Energy Department will have 12 months to send several congressional committees a report that describes a pilot program for contracting with an outside company to site, build and operate at least one licensed micro-reactor with a power production capacity of not more than 50 megawatts at a Defense Department or Energy Department facility by Dec. 31, 2027.
The bill alone would not, however, authorize the Energy Department or Defense Department to enter into a contract under such a pilot program to build a micro-reactor, which are small modular reactors that can range from only a few kilowatts up to 50 megawatts.
On Thursday, the Senate voted to close debate on the motion to proceed to the defense authorization legislation. The Senate is set to vote on the motion to proceed on the bill on Monday at 5:30 p.m., said David Popp, communications director for Senate Majority Leader Mitch McConnell (R-Ky.), in an email Thursday.
If the bill passes with the provision intact, one company that could qualify for the pilot is NuScale Power LLC, based in Portland, Ore., which is developing a modular light water reactor nuclear power plant with a module that can generate 50 megawatts of power, a technology which meets the NDAA provision's definition of a micro-reactor. NuScale was the first company to submit a small modular reactor design certification application to the Nuclear Regulatory Commission, which has completed the first phase for NuScale's application in a six-phase safety review.
"NuScale would certainly consider participating in the study, and obviously if the study then results in a decision to move forward with deployment of an advanced nuclear technology, we'd certainly like our technology to be considered for that," Tom Mundy, NuScale's chief commercial officer, said in a phone interview Wednesday.
But beyond the potential upsides for NuScale, Mundy said having the U.S. government interested in possibly deploying a micro-reactor concept "would be extremely helpful to the industry," as commercializing new nuclear technologies is a long and expensive endeavor.
The report directed under the legislation wouldn't be the first federal look into the potential uses of micro-reactors for the Defense Department. A 2016 report from the department's Defense Science Board mentioned the potential utility of small modular reactors for the department. Even then, the report said, the notion of the use of very small modular reactors on bases "is not new."
But the report required under this year's national defense authorization would be the first one that provides "a checklist for an action plan" for creating a micro-reactor pilot program, said Ryan Fitzpatrick, deputy director of the clean energy program at the think tank Third Way, in a phone interview Thursday.
While the previous federal reports examined the applicability and benefits of micro-reactors and what might be needed to get them underway, "this has a much more concrete and discrete set of objectives," Fitzpatrick said.
The Energy Department would create the report with input as necessary from the Defense Department, the Nuclear Regulatory Commission and the General Services Administration. The report would identify potential Defense or Energy Department locations for a micro-reactor that have critical national security infrastructure and which might not be energy resilient. It would also include a survey of potential entities with which to contract, along with a cost estimate and timeline for the pilot program.
The micro-reactor provision is small, and the pilot would only be for one reactor. But it could have promising long-term implications for the industry, Alex Gilbert, co-founder of the energy research platform SparkLibrary, said in a phone interview Wednesday.
"DOD is the largest energy consumer in the world," said Gilbert, and the bill provision "represents that you could have the DOD as a potential customer at the right time that the industry is blooming."
Micro-reactor companies, for example, could point to the potential for having DOD as a future customer as one of many factors in their pitches to investors.
"It means that you could have a ready-made market just for you, outside of the civilian market, which is struggling," said Gilbert.
The federal government would not be starting from ground zero on micro-reactors. The Energy Department already has a memorandum of understanding with a micro-reactor company that has a 2021 target to build a demonstration at the Idaho National Laboratory, Edward McGinnis, principal deputy assistant secretary in the Energy Department's Office of Nuclear Energy, told lawmakers at a May 22 hearing on the micro-reactor discussion draft and other bills. And the Energy Department is already sharing information on micro-reactors with the Defense Department, he said.
The Defense Department has shown an interest in using small modular reactors to improve grid resilience and reliability at its bases by, for instance, reducing its dependence on insecure civilian electric grids. Nuclear power is also a potential means to replace the costly, emitting diesel generators on which the agency still relies, whose frequent fuel transport and delivery needs are expensive and dangerous for personnel.
"What this is really about is starting to work on base resilience, both in the U.S. and hopefully eventually abroad, by developing a new energy solution specifically for the military," said Gilbert.
The micro-reactor language in the House defense authorization bill was adopted as an amendment derived from discussion draft legislation, supported by Reps. Joe Wilson (R-S.C.), Donald Norcross (D-N.J.), Richard Hudson (R-N.C.) and Scott Peters (D-Calif.).
A congressional aide speculated by phone Thursday that the study for the pilot program might not ultimately require additional appropriations from Congress to perform, were it to pass. The bill does not include authorization figures indicating what an eventual pilot program would cost, if a pilot were to move forward.   
Defense Department spokesperson Lt. Col. Michelle L. Baldanza, U.S. Army, said in an email Thursday that the administration would not comment on specific provisions of the Senate Armed Services Committee's defense authorization act until the Office of Management and Budget issues a Statement of Administration Policy. The Energy Department did not respond to a request for comment.
Jacqueline Toth previously worked at Morning Consult as a reporter covering energy and climate change.
We want to hear from you. Reach out to this author or your Morning Consult team with any questions or comments.
Contact Us