Most Voters Still Believe Russia Has Compromising Information on Trump
Opinions on Mueller probe largely unchanged as more voters hear news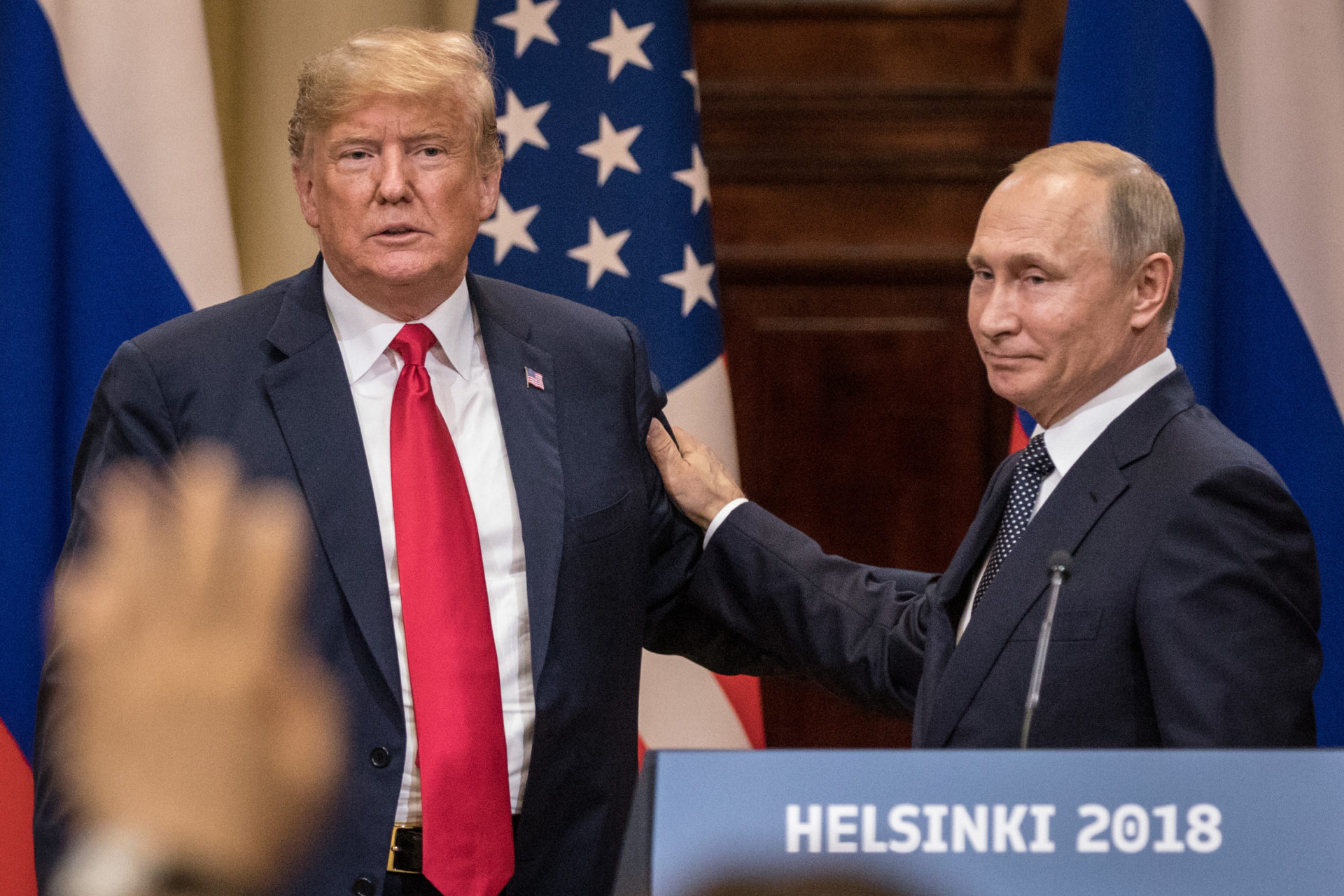 Key Takeaways
51% of voters still say it's likely Russia has dirt on Trump; 46% still say he tried to obstruct Mueller's investigation.

49% say they've heard a lot about the completion of Mueller's work, up 14 points from last week.

GOP voters have grown more likely to say the probe was not conducted fairly.
As news about the completion of the federal probe into Russian interference of the 2016 election reaches more of the public, a new Morning Consult/Politico survey indicates Attorney General William Barr's summary of special counsel Robert Mueller's findings has done little to change the electorate's perceptions about President Donald Trump and Russia.
Fifty-one percent of registered voters in the March 29-April 1 poll said they think it's likely that Russia has compromising information on the president, while 40 percent believe Trump's campaign worked with Russia to influence the outcome of his victory over Hillary Clinton and 46 percent believe the president has tried to impede or obstruct that investigation.
Those figures are all roughly in line with views expressed in a February survey and another conducted last week during the immediate aftermath of the March 24 release of Barr's summary, which determined that there was not sufficient evidence "to establish that the President committed an obstruction-of-justice offense" and said Mueller found no evidence of conspiracy between the Trump campaign and Russia.
Each survey had a margin of error of 2 percentage points.
That lack of movement comes as voters have grown more likely to hear news about Mueller wrapping up his investigation. Nearly half (49 percent) of respondents in the latest national online survey said they'd heard "a lot" about Mueller submitting his report to Barr, up from 35 percent in last week's poll. Most partisans on either side of the aisle said they'd heard a lot about it, compared with 35 percent of Democrats and 41 percent of Republicans last week.
As GOP voters digested more of the news, they've also grown more wary over questions concerning the probe's fairness.
A slim majority of that voting bloc (51 percent) said they don't believe the investigation was conducted fairly, compared with 42 percent last week -- and 32 percent now say it was a fair investigation, down 12 points from the previous poll. Perceptions of the probe's propriety among Democrats, meanwhile, was statistically unchanged.
And while voters remain divided on perceptions of the investigation and Trump's relationship with Russia, 81 percent still agree on one thing: The report should be made public.
Cameron Easley is Morning Consult's lead analyst for U.S. politics. Prior to moving into his current role, he led Morning Consult's editorial coverage of U.S. politics and elections from 2016 through 2022. Cameron joined Morning Consult from Roll Call, where he was managing editor. He graduated from the University of North Carolina at Chapel Hill. Follow him on Twitter @cameron_easley. Interested in connecting with Cameron to discuss his analysis or for a media engagement or speaking opportunity? Email [email protected].
We want to hear from you. Reach out to this author or your Morning Consult team with any questions or comments.
Contact Us