New Poll Suggests Voters Have Made Up Their Minds on What Trump Is Like
But the share who described Trump as a strong leader rose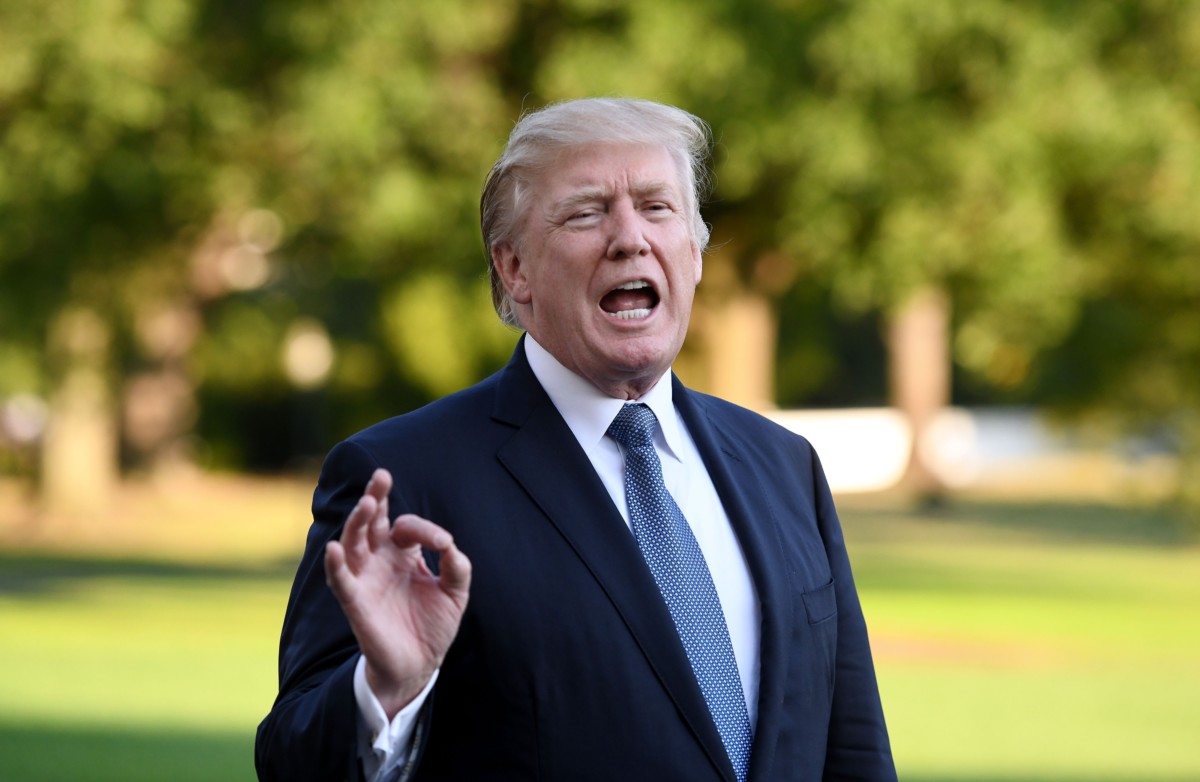 Key Takeaways
43% of voters describe Trump as a strong leader, up 4 points since January, while 46% disagree.

63% of Republicans said the word "honest" described the president, down 9 points since January.
After a tumultuous first half of the year for President Donald Trump – featuring the emergence of new details about alleged past affairs, developments in the Russia probe and critiques of his foreign policy – voters' views about him personally have hardly changed, suggesting many have made up their minds about the nation's 45th leader.
And voters' opinions are not complimentary: Fifty-nine percent of voters describe Trump as reckless, while 45 percent – a plurality – describe him as thin-skinned. Nearly half (49 percent) said they wouldn't describe Trump as having integrity, while a 45 percent plurality describe him as corrupt.
The latest survey, which polled 1,996 registered voters, also found 45 percent approve of Trump, while 51 percent disapprove -- figures which fall within the survey's 2 point margin of error compared to January.
But voters did reconsider one attribute in the past six months: In the latest poll from July 19-23 -- conducted after Trump's summit with Russian President Vladimir Putin and meetings with European leaders -- the share of respondents who described Trump as a strong leader rose 4 percentage points, to 43 percent, compared to a January poll.
More than 3 in 4 Republican voters (76 percent) describe Trump as a strong leader, the same share who said so in January.  
Among Republicans, the biggest change came when they were asked if Trump is honest. Sixty-three percent of Republicans said that word describes the president, down 6 points since January, while the share among all voters dropped 3 points to 32 percent.
Republicans and voters overall were most likely to disagree on the question of whether Trump "cares about people like me." A third of all voters said Trump does -- less than half the 69 percent of Republicans who said so.
But – like questions of whether Trump keeps his promises, or is racist or sexist – those views appear to be baked in, with hardly any change compared to January.
Eli Yokley is Morning Consult's U.S. politics analyst. Prior to his current role, Eli was Morning Consult's senior reporter covering U.S. politics. Eli joined Morning Consult in 2016 from Roll Call, where he reported on House and Senate campaigns after five years of covering state-level politics in the Show Me State while studying at the University of Missouri in Columbia, including contributions to The New York Times, Politico and The Daily Beast. Follow him on Twitter @eyokley. Interested in connecting with Eli to discuss his analysis or for a media engagement or speaking opportunity? Email [email protected].
We want to hear from you. Reach out to this author or your Morning Consult team with any questions or comments.
Contact Us