OPM Said to Work With Insurers to Prevent Lapse of Federal Dental, Vision Coverage
Agency, carriers looking to extend grace period for missed premium payments from 2 pay periods to 3, sources say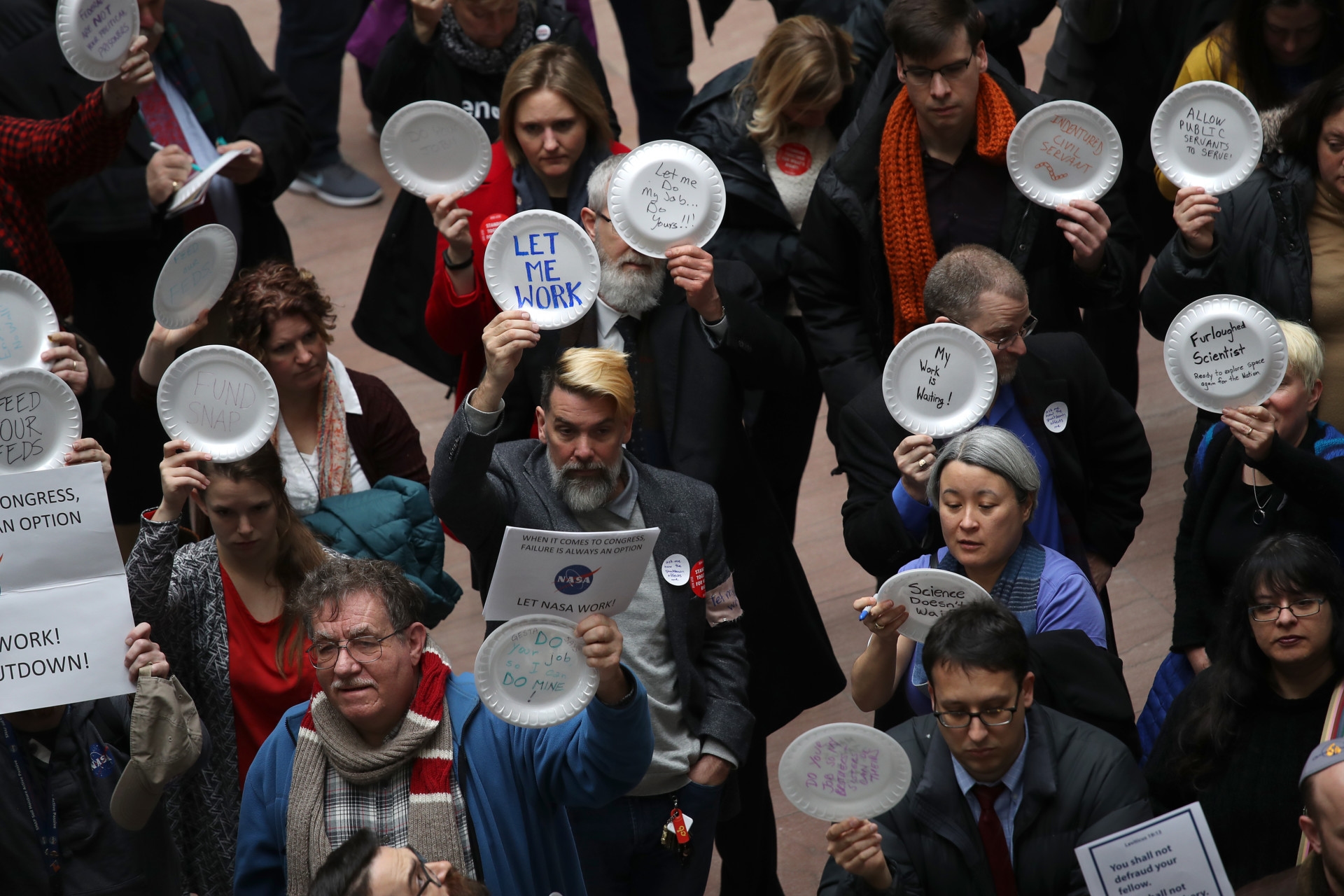 As unpaid government employees with dental and vision insurance through the federal program run the risk of losing coverage once the partial government shutdown eclipses a second pay period Friday, the Office of Personnel Management is working with carriers to extend the grace period from two missed paychecks to three, two individuals with knowledge of the talks said this week.
According to OPM guidance, families with dental and vision insurance through the Federal Employees Dental and Vision Insurance Program who pay premiums via deductions or allotments from a pay provider will be billed for their premiums after two missed pay periods, and enrollees must pay on a "timely basis to ensure continuation of coverage." Jan. 25 will mark the day furloughed and unpaid working employees miss their second paycheck, and many don't have the funds to pay the premiums themselves.
With no resolution to the shutdown in sight, carriers participating in FEDVIP are working with the government to buy their enrollees more time, the sources said. They also said top OPM officials are working to ensure that if and when beneficiaries are billed directly for their premiums, carriers will provide enrollees with "adequate notice" if they face the risk of losing coverage.
MetLife Inc., one of the carriers offering dental insurance to federal employees, has been in talks with OPM and has agreed to extend the premium grace period to three missed pay periods, a person with knowledge of the discussions said Wednesday. The source also confirmed that OPM is talking to several FEDVIP insurers.
MetLife said in a statement that it is working with the federal government to continue workers' insurance coverage.  
OPM did not respond to a request for comment.
Without an extended grace period, BENEFEDS, which administers premium payment processes on behalf of the federal vision and dental program carriers, will send a bill for premiums to enrollees once they miss their second paycheck. If government workers cannot pay their premium bill, they risk losing coverage -- and there is currently no way for them to re-enroll for the year, even if their paychecks resume.
Democratic Sens. Mark Warner and Tim Kaine, both from Virginia, and Chris Van Hollen and Ben Cardin, both from Maryland, sent a letter to acting OPM Director Margaret Weichert on Wednesday calling current guidance to employees regarding dental and vision insurance "insufficient" and failing to take into consideration "the significant financial strain already placed on these employees and their families."
The senators asked the agency to immediately work with providers to develop alternative payment arrangements and subsequently reissue guidance to federal workers whose benefits are in jeopardy.
A spokesperson for BENEFEDS said that it has not yet received any new guidance from OPM concerning the length of grace period, but that it wants to avoid canceling anyone's coverage.
Richard Loeb, senior policy counsel at the American Federation of Government Employees, said Wednesday that an extended grace period won't necessarily be sufficient.
"Regardless of any accommodations OPM may make with the carriers, it is going to be difficult, if not impossible, for many federal employees to pay the premiums since they are not receiving paychecks," he said.
According to BENEFEDS, unpaid federal employees will have their standard biweekly premium amount deducted from their first paycheck after the government reopens. The second paycheck will be subject to a double deduction, and -- depending on the length of the shutdown -- subsequent paychecks will also take double deductions.
This story has been updated with the Democratic senators' letter to the Office of Personnel Management's acting director. 
Yusra Murad previously worked at Morning Consult as a reporter covering health.
We want to hear from you. Reach out to this author or your Morning Consult team with any questions or comments.
Contact Us