For Credit Unions, Government Shutdown Holds Potential for Both Growth and Risk
Furloughed workers expected to turn to cooperatives for help, but long shutdown raises likelihood of delinquency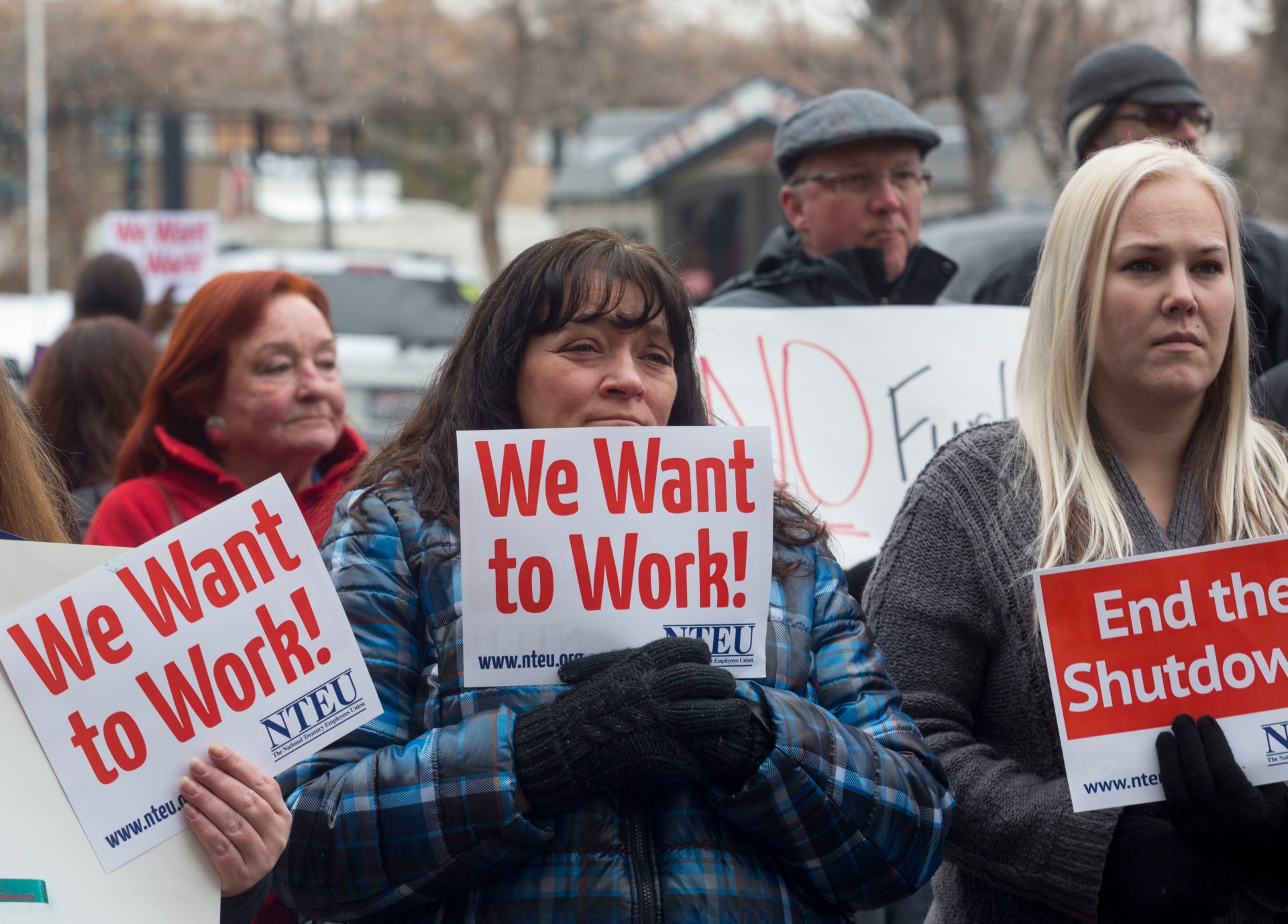 Key Takeaways
Short shutdowns can help credit unions grow membership, experts say.

The 2013 shutdown resulted in a slight uptick in delinquencies, according to the Credit Union National Association.
The partial government shutdown could benefit at least one sector in the finance industry in the short term: credit unions, which could see a boost in membership as furloughed employees seek temporary financing.
Experts warn, though, that the longer the shutdown persists, the more likely that initial boost in members could have a negative impact on those same cooperatives.
The length of this shutdown will be key, according to the experts. Too long, and credit unions risk an uptick in delinquency rates if federal workers can't pay back loans.
"If it ends in the next week or two, perhaps, credit unions would benefit," said Rodney Ramcharan, an associate professor of finance and business economics at the University of Southern California who has conducted research on credit unions. "But if it goes on for months, the credit unions would get hurt."
Some credit unions have jumped to help the federal workers who have missed paychecks in the country's longest government shutdown. The country's largest credit union, Navy Federal, for example, is issuing a zero-percent interest rate up to $6,000 for federal government employees. The third largest, the Pentagon Federal Credit Union, has a similar offer.
Federal workers might need a short-term loan to pay rent or other necessary expenses, and a credit union, which can typically offer lower interest rates than banks, might be an attractive option. The federal worker gets favorable terms on a loan, and the credit union gains a new member, said Diego Zuluaga, a policy analyst at the Cato Institute's Center for Monetary and Financial Alternatives.
And there's a benefit to having large numbers of government workers in a credit union's base. Federal employees' jobs are typically less vulnerable to economic swings, making them more stable members, Zuluaga added.
"Federal government workers have a steady income, and the federal government will not go out of business," he said. "Credit unions could be thinking, 'This is the moment where we want to take a short-term loss in order to make a long-term gain.' "
Government shutdowns have benefited credit unions in the past. In the 16-day government shutdown in 2013, credit unions in the District of Columbia area, which tend to have higher-than-average numbers of federal workers, saw a 3.8 percent increase in membership, greater than the national growth rate of 3.3 percent, said Mike Schenk, deputy chief advocacy officer and chief economist at the Credit Union National Association.
"These government employee unions were faring pretty well compared to all credit unions nationally," Schenk said.
CUNA didn't have recent membership data readily available, but if the shutdown ends soon, Schenk expects similar results. Although this shutdown has already lasted longer than the 2013 shutdown, he said that fewer government employees are affected this time.
Membership growth means that credit unions have access to more capital, which they get in the form of a deposit when a new member joins. They also grow their market share and could use their profits to compete more aggressively with other credit unions by undercutting interest rates, Ramcharan said.  
"Growth is important for any organization," he said. "It shows relevance on the marketplace."
But if the shutdown lasts "months or even years," as President Donald Trump has suggested, credit unions could face an increase in delinquencies and a hit to their credit.
D.C.-area credit unions did see a slight uptick in delinquency rates during and after the partial government shutdown in 2013, according to CUNA. Schenk said the government shutdown at the time caused a 0.13 percent increase in delinquencies and that 15 percent of all delinquencies were due to the shutdown in the D.C. area.
This time around, the risk for delinquencies rises as the budget impasse continues. If federal workers still don't get paychecks and loans go unpaid, credit unions may have to take a hit on their balance sheet, Ramcharan said. That could limit credit unions' lending ability in the future and force it to shrink, he said.
Claire Williams previously worked at Morning Consult as a reporter covering finances.
We want to hear from you. Reach out to this author or your Morning Consult team with any questions or comments.
Contact Us