Putting a Number on Hollywood's Perceived Liberalism
One thing Trump and Clinton voters agree on: Hollywood is more liberal than the rest of the country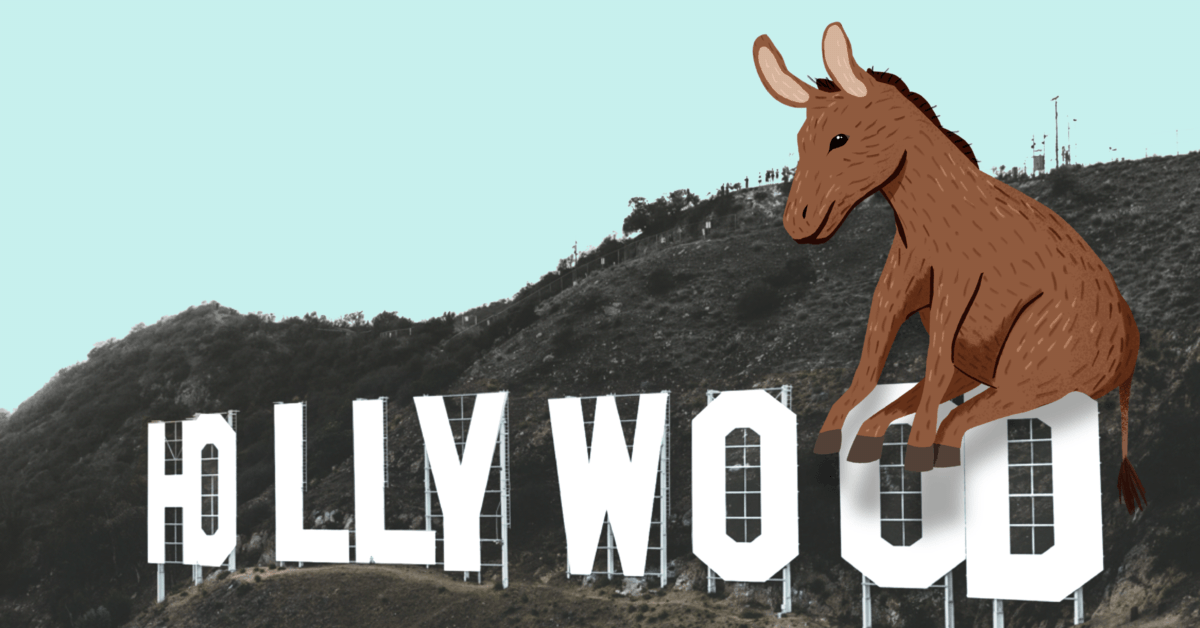 Key Takeaways
Poll respondents put the country's political ideology at 5.1 on a scale of one (conservative) to 10 (liberal), while Hollywood earned an average of 7.

A 49% plurality said Hollywood is disconnected from the general public.
Ahead of the 90th Academy Awards and capping off a politically saturated awards season, a new poll finds Americans perceive Hollywood as more politically liberal than the country overall, and that there are deep divisions over what role the entertainment industry's relationship plays with the public.
In a survey conducted Feb. 22-26, respondents were asked to gauge the public's ideology on a scale of one (conservative) to 10 (liberal). Responses for the country's political leanings were almost squarely in the middle, averaging 5.1, whereas perceptions of the entertainment industry drifted more toward the liberal end of the spectrum at 7.
The poll surveyed 2,201 U.S. adults and has a margin of error of plus or minus 2 percentage points.
Respondents who said they voted for President Donald Trump, a former reality TV star, put the entertainment industry's ideology at 7.7 on the spectrum, while supporters of Democratic presidential nominee Hillary Clinton put it at 6.8.
Trump and Clinton voters, however, were more in agreement when it came to the country's ideological standing. Trump voters put the United States at 4.9 on the political scale, and Clinton voters had it at 5.4.
The entertainment industry's political leanings ebbed and flowed during the early 20th century, said Steve Ross, a history professor at University of Southern California and author of "Hollywood Left and Right: How Movie Stars Shaped American Politics."
"Even though the Hollywood left has been more visible and numerous, the Hollywood right has actually had a bigger impact on political life," Ross said in a Feb. 26 interview, noting that it was Hollywood conservatives, not liberals, who drew the first political beachhead when Louis B. Mayer turned his company, Metro-Goldwyn-Mayer Studios Inc., or MGM, into a Republican stronghold during the 1930s.
It wasn't until the Vietnam War, which many actors spoke out against, that both the industry and perceptions of it started leaning more to the left, Ross said. And actors' public decrees on political issues come at a risk, he said.
Indeed, the public is divided over whether those in the entertainment industry should be discussing politics or social causes: 42 percent said they should, while 40 percent said they shouldn't.
Lauren Wright, a lecturer in politics and public affairs at Princeton University, said preliminary survey research for her forthcoming book -- "Star Power," on when celebrities run for office -- shows that celebrities score higher than politicians on name recognition, favorability and relatability among U.S. adults.
But that status becomes delicate when politics is added.
"When celebrities do become involved in politics, when they speak out and when they align themselves with one side or another, they erode that kind of wide-based popularity," she said in a Feb. 26 interview.
Seventy-one percent of Clinton voters said they embrace the idea of entertainers taking public political stances, while 68 percent of Trump voters disagreed.
A similar divide is evident when it comes to whether adults think Hollywood is out of step with society.
Forty-nine percent of respondents said Hollywood is disconnected from the general public, compared with 40 percent who said it's connected. Meanwhile, 68 percent of Trump voters said Hollywood is disconnected from the public overall, with 61 percent of Clinton voters saying the industry is in step with the general public.
The polling figures come near the end of an awards season that's included an Oprah Winfrey speech that sparked rumors of a potential 2020 presidential campaign and actors donning black in solidarity with Time's Up, the Hollywood-spawned limb of the #MeToo movement.
And like the public's view of the entertainment industry, the #MeToo movement has been politically divisive.
While 63 percent of Clinton voters said the #MeToo movement has had a positive impact on the prevention of sexual assault and harassment, that figure was 29 percent among Trump voters. A 41 percent plurality of Trump voters said they had no opinion on the matter.
But Hollywood's platform, not the ability to change minds, is where the strength of the entertainment industry lies, according to Ross.
"Whether they agree with the stars or disagree, it gets Americans to pay attention to issues they may not have paid attention to," he said. "And that is the key impact of Hollywood politics."
Clarification: This article has been updated to clarify that Wright's preliminary research has found that celebrities score higher than politicians on name recognition, favorability and relatability among U.S. adults.
Joanna Piacenza leads Industry Analysis at Morning Consult. Prior to joining Morning Consult, she was an editor at the Public Religion Research Institute, conducting research at the intersection of religion, culture and public policy. Joanna graduated from the University of Wisconsin-Madison with a bachelor's degree in journalism and mass communications and holds a master's degree in religious studies from the University of Colorado Boulder. For speaking opportunities and booking requests, please email [email protected].
We want to hear from you. Reach out to this author or your Morning Consult team with any questions or comments.
Contact Us