Raptors See Success With Unorthodox Marketing Structure
NBA VP calls Toronto a model franchise in partnerships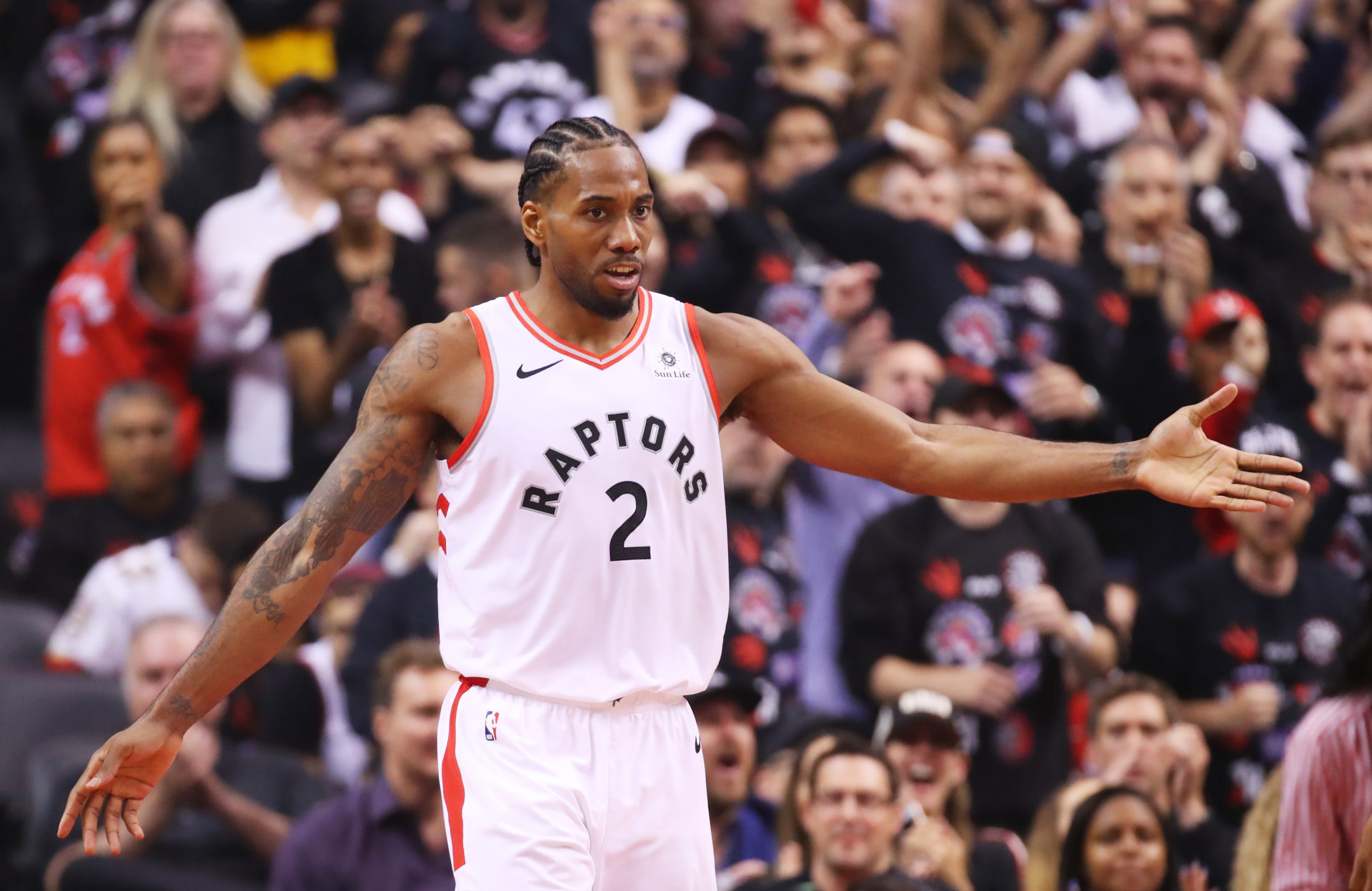 Up 3-2 against the defending NBA champion Golden State Warriors, the Toronto Raptors are one win away from the first championship in their 24-year history.
The recent on-court success -- six consecutive playoff appearances, back-to-back divisional titles and the No. 2 seed in the East -- has been matched on the business end. Raptors' brass has overseen a 222 percent uptick in team evaluation over the past five years, fifth-best in the league over that time period, according to Forbes.
Jeff Deline, chief revenue officer for Maple Leaf Sports and Entertainment, which owns the Raptors and a number of other pro franchises in Canada, conceded that the team's climb up the Eastern Conference standings has been a big factor in the financial improvement. But when it comes to establishing and building corporate relationships, the Raptors are doing something different by eliminating two practices that are common not just around the league, but in the broader world of professional sports: sales commission for selling a corporate partnership and a draft process that determines which executives are authorized to sell specific sponsor categories.   
Toronto's decision about five years ago to overhaul its approach to partnerships and alter the status quo on the sales side has increased collaboration among the club's growing stable of strategists and brand marketers, Deline said, with the creation of long-lasting, exclusive partnerships with blue-chip brands taking precedence over hitting individual sales quotas. Executives recruited from professional services organizations like Deloitte & Touche LLP and consumer packaged goods brands such as Unilever PLC helped usher in the new focus.
It's an unorthodox structure. Deline said he believes the Raptors are still the only NBA team to use it, and when it comes up in discussions with colleagues at league meetings, he admittedly receives a confused response.
"Everyone thinks we're on a different planet," he said during a May interview, estimating that 60 to 65 individuals in strategic partnerships sell for the various MLSE teams, including the Raptors.
The new boardroom formula was more deliberative, Deline said, with executives spending more time listening and understanding a brand's problems before actually pitching their plans, often waiting until the fifth or sixth meeting to do so.
"It's almost like you're not even selling," he added.
The seemingly unconventional approach is reaping rewards.
"They are one of our most innovative marketing partnership teams," Chris Petersen, an NBA Team Marketing and Business Operations vice president who works with the Raptors, said during an interview last week, adding that the group "does a great job of collaborating internally" in a way "that allows for the best ideas to bubble up to the top."
A league spokesman and Petersen both declined to confirm the nature of the Raptors' sponsorship setup, saying the NBA doesn't comment on teams' financial strategies.
Brands such as Alphabet Inc.'s Google Canada took a new approach to sports sponsorship with the Raptors and unveiled a multi-platform campaign around its smart speaker in late 2017. Amazon Inc.'s Alexa-powered smart speakers outpaced the Google Home Mini in nearly every Canadian market, Deline said. Yet, after aligning with the franchise two years ago and integrating the brand's messaging and product line with players' day-to-day routines, Google surpassed Amazon in the Ontario region.
Similarly, consumer packaged goods companies traditionally didn't spend with the franchise, but that's changed in recent years. Axe Canada, for example, came on board because of how the Raptors' back-end business intelligence group would capture a 360-degree view of the partnership: social media, online, linear, out-of-home and in-venue, Deline said.
The non-traditional sales structure might cause other team executives to pause and question whether the Raptors might be better off keeping with the status quo and incentivizing partnerships executives, while some could be fearful of losing top team members.
Still, even without any commissions structure, Petersen did say that the Raptors "haven't had a problem of retaining top-flight talent."
Updated to include the result from Game 5 of the NBA Finals.
Correction: A previous version of this story misstated where the Raptors ranked among NBA teams in terms of increased valuation over the past five years.
Mark J. Burns is a sports analyst on the Industry Intelligence team, where he conducts research, authors analyst notes and advises leaders in the sports industry on how to apply insights to make better business decisions. Before joining Morning Consult, he served as a beat reporter at Sports Business Journal, covering the business of hockey and soccer. Mark graduated from the University of Michigan with a bachelor's degree in history and holds a Juris Doctor from Belmont University. For speaking opportunities and booking requests, please email [email protected].
We want to hear from you. Reach out to this author or your Morning Consult team with any questions or comments.
Contact Us