Sinclair Controversy Does Little to Change Voter Views on Media Credibility
41% plurality trust local news more than national news, but many rely more on national news to stay informed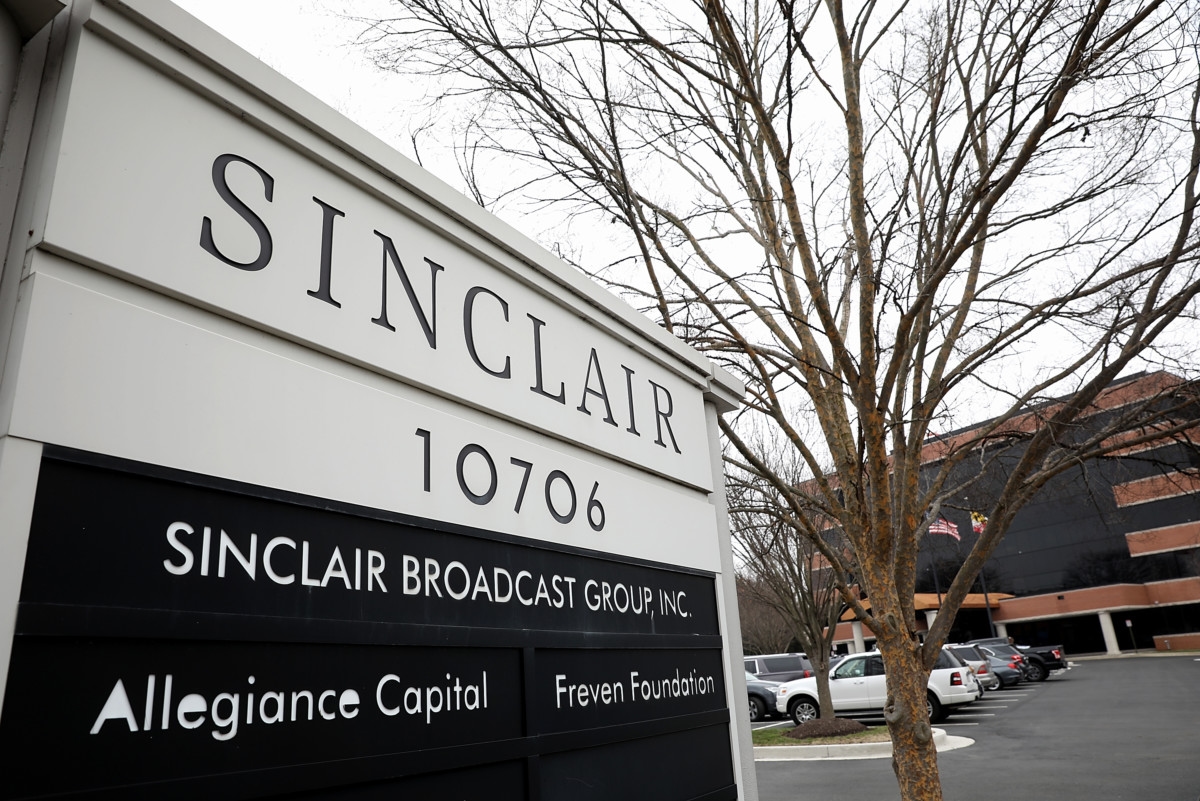 Key Takeaways
A 36% plurality of respondents in the recent poll said they think local news is liberal, down from 40 percent in August.

50% of voters consider the national media to be liberal, compared with 54% in the previous survey.
President Donald Trump's recent criticism of the press has done little to move the needle on how voters view the media, though there has been a small increase among those who say the news media is more conservative.
In a Morning Consult/Politico poll conducted last week following a national media firestorm about allegations of conservative bias at local television stations owned by Sinclair Broadcast Group Inc., 28 percent of voters said they consider local news conservative, compared with 25 percent who said the same in an August survey.
This month's poll, conducted April 5-7 among a national sample of 1,994 registered voters, also found that a 36 percent plurality said they think local news is liberal, down from 40 percent in the August survey of 1,997 voters.
The most recent survey found a similar shift when it comes to national news: Fourteen percent described it as conservative, down 2 percentage points from August. Meanwhile, 50 percent of voters characterized the national media as liberal, compared with 54 percent in the previous survey. Both polls have a margin of error of plus or minus 2 percentage points.
Sixty-four percent of respondents in the April survey said they did not know or had no opinion when asked whether Sinclair, which has been heavily criticized in recent weeks for requiring dozens of local news anchors to participate in a promotional campaign decrying "biased and false news" in mainstream media, was liberal, conservative or centrist – nearly the same share of voters as the 63 percent who said they had no opinion or had never heard of Sinclair when asked if they had a favorable or unfavorable view of the company.
On the question of partisanship, 22 percent described Sinclair as conservative, while 12 percent described it as liberal. Nine percent of voters view the company favorably, compared to 28 percent who had a negative view.
Sinclair did not respond to a request for comment.
Matthew Baum, a professor of public policy and government at Harvard University's John F. Kennedy School of Government, said local news does not always cover hot-button partisan issues, so it's more insulated from allegations of political bias than the national media.
Local news is more likely to reflect the "attitudes and values of its local population," he said in an interview Tuesday. Baum added that Trump's criticism of the press – such as his references to "fake news" – might impact "marginally attentive folks who notice the loudest signals," but that partisans on both sides "already know what they think."
Joy Mayer, an adjunct faculty member at the Poynter Institute and director of Trusting News, a project of the Reynolds Journalism Institute at the University of Missouri, said that while the Sinclair controversy might have caught attention in New York and Washington, "news consumers don't understand the relationship between the local outlets and their parent companies," especially when it comes to TV news.
She said in an interview Tuesday that she is advising news outlets to increase transparency measures -- from explaining reporting tactics to corporate ownership -- in an effort to increase trust among consumers. Mayer said she is not advising Sinclair.
In the April and August polls, a 41 percent plurality said they trust local news more than the national media to tell the truth, while 27 percent favored national news and 32 percent said they don't know or have no opinion. Both surveys found 36 percent of Democrats, 41 percent of independents and 45 percent of Republicans trust local news, while there were changes within the margin of error among those who picked the national news.
Mayer said people trust their local news sources "because the people doing the work have so much in common with you," and that in her project's interviews with consumers about the media, conversations inevitably turn to their qualms with the national media.
A 49 percent plurality of voters said they rely more on national news to stay informed, compared to 37 percent who said they rely more on local news, according to the most recent Morning Consult/Politico poll. Fifty-five percent of Democratic voters said they're more reliant on the national news, while a 48 percent plurality of Republicans said the same.
Eli Yokley is Morning Consult's U.S. politics analyst. Prior to his current role, Eli was Morning Consult's senior reporter covering U.S. politics. Eli joined Morning Consult in 2016 from Roll Call, where he reported on House and Senate campaigns after five years of covering state-level politics in the Show Me State while studying at the University of Missouri in Columbia, including contributions to The New York Times, Politico and The Daily Beast. Follow him on Twitter @eyokley. Interested in connecting with Eli to discuss his analysis or for a media engagement or speaking opportunity? Email [email protected].
We want to hear from you. Reach out to this author or your Morning Consult team with any questions or comments.
Contact Us