The Supreme Court Has Become Less of a Priority for the Left Ahead of November
Poll follows Trump's release of list of 20 potential court nominees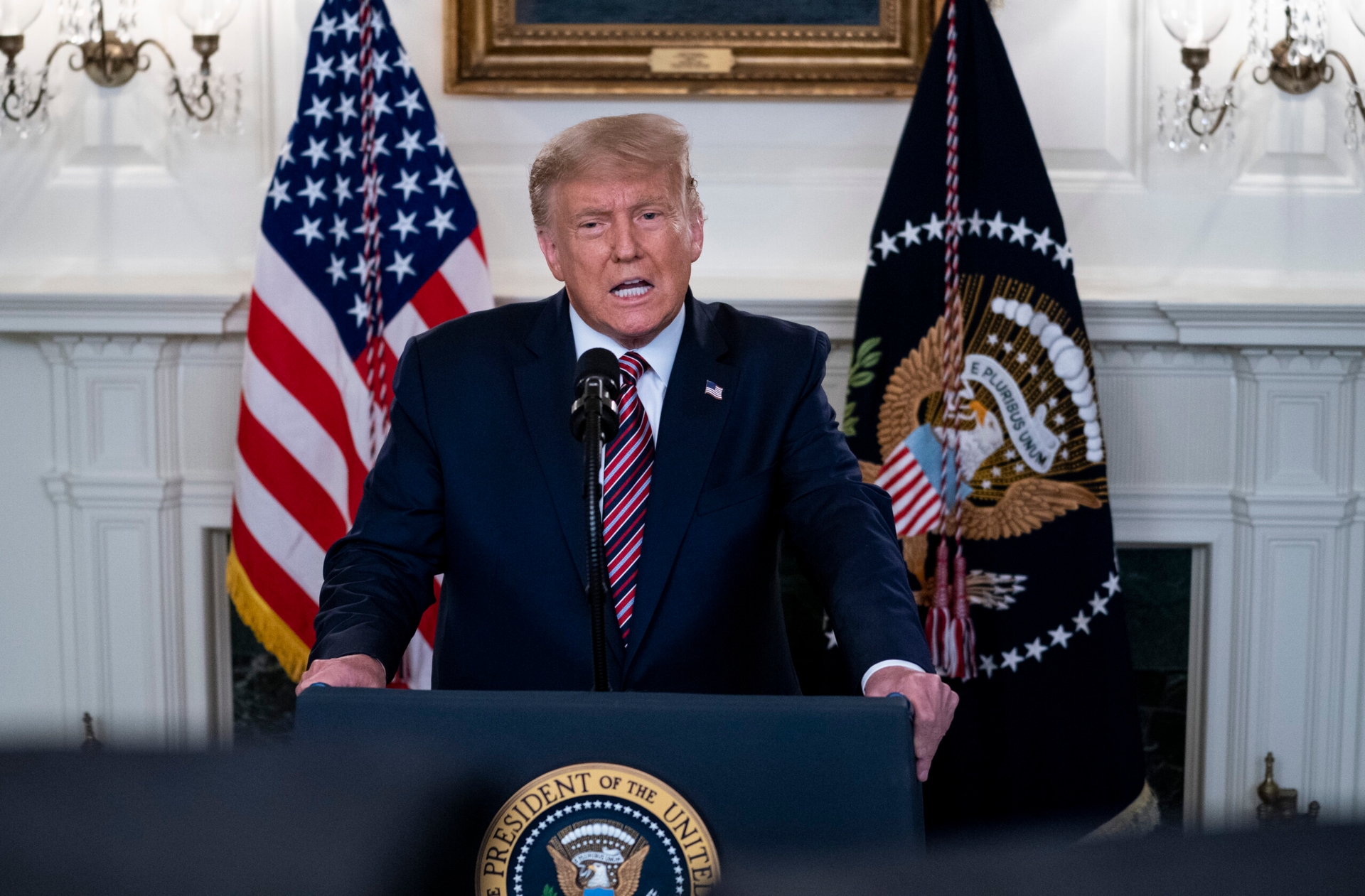 Key Takeaways
48% of Democrats deem the Supreme Court a "very important" issue in this year's election, down 9 points since the beginning of August.

50% of Republicans and 49% of conservatives similarly prioritized the court, compared with 54% of liberals.

17% of Republicans and 14% of Democrats said they'd seen, read or heard "a lot" about President Trump's latest list of potential nominees.
Fewer Democratic voters are prioritizing the Supreme Court in their vote choice following a recent spike that coincided with news regarding health concerns for Justice Ruth Bader Ginsburg, the oldest liberal on the court whose presence serves as a firewall preventing President Donald Trump from nominating a third pick that would change its ideological makeup at the close of his first term.
The latest Morning Consult/Politico poll found 48 percent of Democrats deem the Supreme Court a "very important" issue when considering their votes for president and other offices, down 9 percentage points since a July 31-Aug. 2 survey, which was conducted after a spate of high-profile decisions and Ginsberg's disclosure that she was undergoing treatment for a recurrence of pancreatic cancer.  The latest figures roughly match their levels among Democratic voters in May, and the share of liberal voters who considered the court a priority has similarly leveled off during the same time period.
The survey of 1,991 registered voters was conducted the weekend after Trump sought to inject the Supreme Court into his re-election campaign against Democratic nominee Joe Biden, releasing on Sept. 9 a list of 20 people he said he would nominate to the bench in the event of another vacancy, including Republican Sens. Ted Cruz of Texas, Tom Cotton of Arkansas and Josh Hawley of Missouri, as well as Kentucky Attorney General Daniel Cameron, a protege of Senate Majority Leader Mitch McConnell (R-Ky.).
Biden has resisted calls from Trump, and even some Democrats, to release his own list of names after he pledged to nominate the country's first Black female justice. For the president's re-election campaign, a Biden list could serve as more ammunition in his efforts to portray the Delaware Democrat as a liberal, while those on Biden's side argue it would help energize base voters on an issue Republicans have recently dominated. 
The release of Trump's first list of potential Supreme Court picks four years ago helped shore up his support among conservatives, particularly those who are religious, and this year's disclosure serves as a reminder to those same voters about the stakes in the election. The court's ideological balance could very well be on the line given Ginsberg's health and 87 years. (The second-oldest justice on the court is Stephen Breyer, an 82-year-old liberal.) 
But the news hardly broke through. The survey found less than a fifth of Republicans, Democrats and the overall electorate said they had seen, read or heard "a lot" about the list, while over a quarter of each said they had heard "some" about it.
Additionally, GOP voters are about as likely as Democrats to say the court is "very important," and conservatives remain slightly less likely than their liberal peers to prioritize it. 
For the overall electorate, the issue of the Supreme Court ranks as one of the less potent voting issues: 47 percent said it is very important, roughly matching voters' prioritization of immigration and placing it above China, which Republicans have sought to weaponize on the campaign trail with regard to the pandemic and trade policy, and foreign policy. 
Highest on the list of importance for Republican voters is the economy, matching the overall electorate, while they continue to have outsize interest in national security. Eighty-six percent of Democrats say the coronavirus pandemic is "very important" when thinking about their November vote, 34 points higher than the share of Republican voters who say the same.
Eli Yokley is Morning Consult's U.S. politics analyst. Prior to his current role, Eli was Morning Consult's senior reporter covering U.S. politics. Eli joined Morning Consult in 2016 from Roll Call, where he reported on House and Senate campaigns after five years of covering state-level politics in the Show Me State while studying at the University of Missouri in Columbia, including contributions to The New York Times, Politico and The Daily Beast. Follow him on Twitter @eyokley. Interested in connecting with Eli to discuss his analysis or for a media engagement or speaking opportunity? Email [email protected].
We want to hear from you. Reach out to this author or your Morning Consult team with any questions or comments.
Contact Us