Tariffs Unlikely to Have 'Big Impact' on Consumers, Steel Producer Group Says
Comments come amid voter concerns that duties could lead to higher prices domestically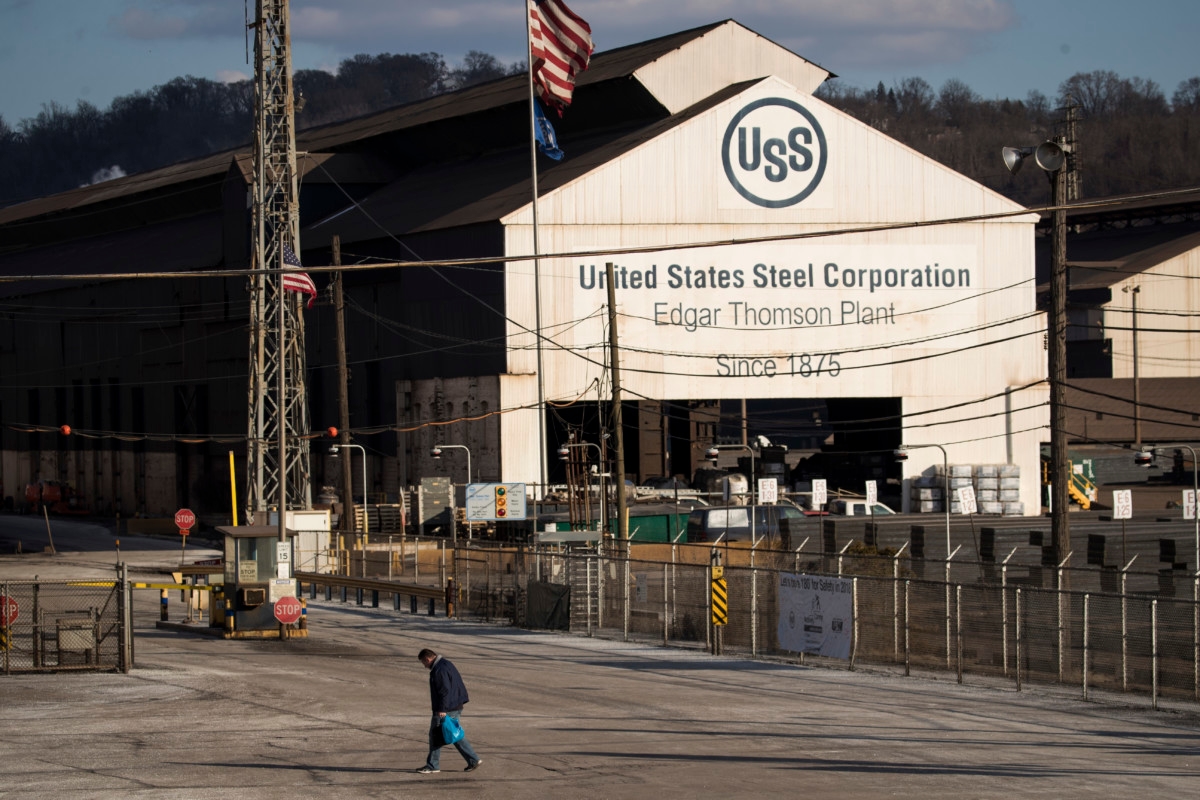 New tariffs on steel and aluminum aren't likely to have a big impact on U.S. consumers, despite voter concerns that the duties will lead to higher prices, according to a trade association for American steel producers.
"There's going to be a period where they're going to have to adjust, but that's about it," John Ferriola, vice chairman of the American Iron and Steel Institute, said Tuesday at a joint press briefing with the Steel Manufacturers Association. "It's not going to be a big impact, long term. There may be some short-term consequences."
In March, the Trump administration imposed a 25 percent tariff on all imported steel, but with temporary exemptions for certain countries and regions. The White House announced Monday that President Donald Trump had extended exemptions for Canada, Mexico and the European Union for another month, until June 1, to allow more time for negotiations.
"Frankly, we're disappointed," Ferriola, who's also president of Nucor Corp., said when asked about AISI's reaction to the 30-day extension for certain countries. Nucor is headquartered in Charlotte, N.C., and employed about 25,100 workers as of Dec. 31, 2017.
Consumers are concerned about the potential impact of tariffs and duties. In a Morning Consult/Politico survey conducted April 5-7 among a national sample of 1994 registered voters, 67 percent of respondents said that raising tariffs on Chinese steel exports to the United States will make products more expensive. Five percent of respondents said they expect cheaper goods, while 15 percent said tariffs wouldn't make much of a difference either way.
Ferriola suggested that the cost of steel relative to the cost of the final product is minimal.
"Making the products here generates jobs, which give the consumer more salary to be able to pay a slightly higher price," Ferriola said in an interview after the press briefing.
Steel companies are also likely to benefit from higher prices, according to Gary Hufbauer, a nonresident senior fellow at the Washington-based Peterson Institute for International Economics.
"The price increase puts more money in the industry – but most of the new money goes to steel companies, not steel workers," Hufbauer said in a Tuesday email, in which he estimated that 80 percent of the new money from the tariffs goes to businesses.
While companies "may hire a few more workers, perhaps a few thousand," he said, workers across the country "will either lose their jobs or not get new jobs thanks to higher steel prices."
"The tariffs on balance kill jobs," Hufbauer said.
The White House did not respond to a request for comment.
Ethel Jiang previously worked at Morning Consult as an intern.
We want to hear from you. Reach out to this author or your Morning Consult team with any questions or comments.
Contact Us