The Swing Voters in 3 Key States Democrats Must Persuade in 2020
In Wisconsin, Pennsylvania and Michigan, Obama-Trump voters mirror GOP; Obama-nonvoters closer to Democrats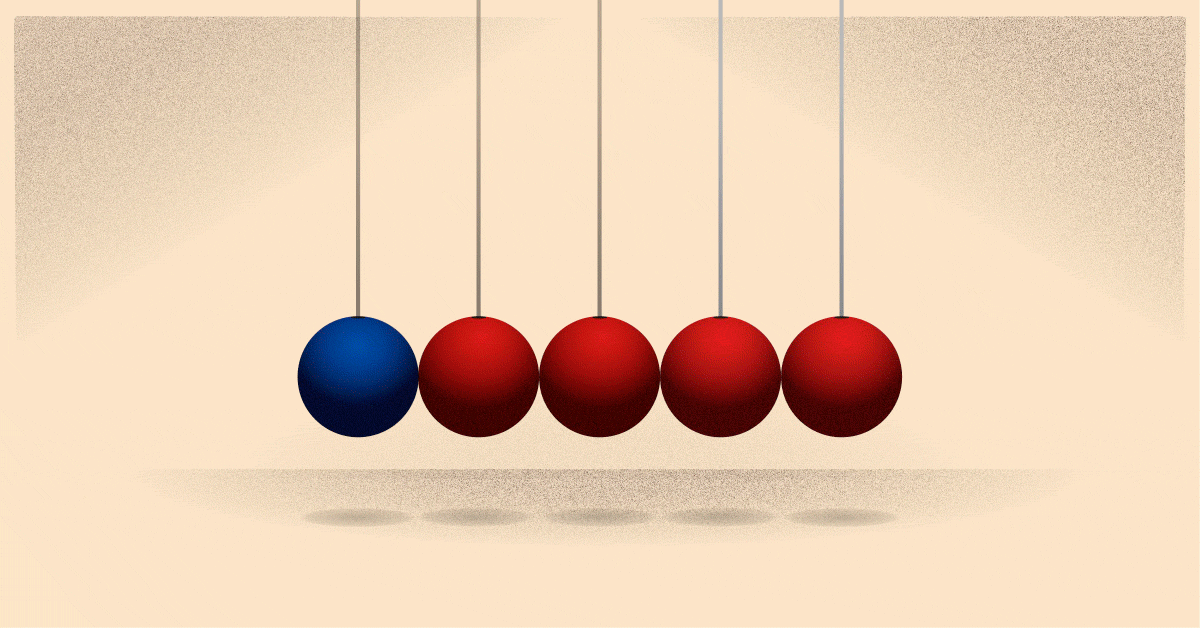 Key Takeaways
Roughly 7 in 10 Obama-Trump voters approve of the president's job performance, while similar shares of Obama-nonvoters disapprove of him.

Obama-Trump voters prioritize issues such as border security and terrorism; Obama-nonvoters are more likely to say health care is their top issue.

Biden is more popular among Obama-Trump voters than Sanders or Warren, although he's still underwater with that voting bloc.
Limiting President Donald Trump to one term in office will require an improved showing from Democrats in a number of states, but none more so than Michigan, Pennsylvania and Wisconsin. Cracks in those states -- which had formed the party's vaunted "blue wall" but backed Trump over Hillary Clinton by just under 80,000 votes -- doomed Democrats in 2016, and taking back that territory is imperative to reclaiming the White House.
Postmortems of Democrats' failures in these states have largely focused on two types of swing voters, and prompted a debate among the party's strategists: Should Democrats focus on trying to persuade voters who backed Trump in 2016 after voting for Barack Obama four years earlier, or would it be more effective to prioritize turning out the voters who supported Obama in 2012, only to stay home in the next presidential election?
Less than a year out from the 2020 presidential election, a new Morning Consult analysis of more than 132,000 responses collected April 1 through Oct. 28 from registered voters in Michigan, Pennsylvania and Wisconsin finds ample opportunity for Democrats to capitalize on both swing voter groups -- although it'll require a bifurcated messaging strategy and distinct challenges remain. (You can download the data here.)
Obama-Trump voters in these states mostly resemble Republicans: They largely approve of the president's job performance, and when it comes time to cast their votes for federal office, they tend to prioritize security issues such as border security, terrorism and foreign policy.
However, a fifth to a quarter of those voters, who make up 6 percent to 8 percent of the sample in these states, disapprove of the president's job performance, a worrying sign for the Trump campaign given the slim margins of his 2016 victory.
"Trump may keep a lot of the Obama-to-Trump voters," said Kyle Kondik, managing editor of Sabato's Crystal Ball at the University of Virginia's Center for Politics, but if "he loses even 10 to 20 percent of them, that's enough to flip these states where you saw pretty significant overall swings from Obama to Trump." 
Obama-Trump voters also prioritize economic issues. Elections analysts interviewed for this story said this could be an opportunity for Democrats to target them with TV ads attacking Trump for failing to keep various promises, including his pledge to restore American manufacturing jobs in the region.
"These people have not yet been subjected to ads that are meant to chip away at that Trump support," said Rachel Bitecofer, assistant director of the Wason Center for Public Policy at Christopher Newport University. "You can expect these numbers will not improve. They should go down" if Democrats carry out such a campaign. 
Having a Democrat at the top of the ticket who appeals to Obama-Trump voters in these states could also be key, a common refrain from the Joe Biden campaign that Morning Consult's data goes some way to validating. The former vice president's numbers among these voters are similar to Sen. Bernie Sanders' (I-Vt.) in Michigan and Wisconsin, and he beats Sanders in popularity in Pennsylvania by double digits, although he is still underwater there.
It also could be bad news for Sen. Elizabeth Warren, who fared the worst among Obama-Trump voters in these states. The Massachusetts Democrat, who was in third place in Morning Consult's latest survey tracking the Democratic presidential race, has lower name recognition than Biden or Sanders, giving her an opportunity to improve her standing as voters become more familiar with her, but the reverse could be true as well.
The voters who backed Obama in 2012 and stayed home in 2016 -- hereafter referred to as "Obama-nonvoters" -- make up a smaller, albeit consequential slice of the electorate in Michigan, Pennsylvania and Wisconsin, representing 4 percent of the sample in each of those states. And on paper, at least, they appear to be low-hanging electoral fruit.
These Obama-nonvoters look more like Democrats, with at least 70 percent of them disapproving of Trump's job performance. They also prioritize health care and the economy over security issues. 
The data "sends a very clear signal that it would behoove Democrats to focus their energy on getting those people to the polls," said Bitecofer, who said investments in field operation and ground game will be key in finding these voters and motivating them to show up on Election Day.
Eric Ostermeier, a research fellow at the University of Minnesota's Humphrey School of Public Affairs, said that Trump and his administration's record and rhetoric on race and civil rights may spur Obama-nonvoters, many of whom are people of color, to vote for the Democratic candidate in 2020. But he cautioned that it's not a sure thing.
"Are these voters gettable by any Democrat?" he said. "They were not motivated to vote in 2016, so what will motivate them to return to the polls next November?"
Cameron Easley is Morning Consult's lead analyst for U.S. politics. Prior to moving into his current role, he led Morning Consult's editorial coverage of U.S. politics and elections from 2016 through 2022. Cameron joined Morning Consult from Roll Call, where he was managing editor. He graduated from the University of North Carolina at Chapel Hill. Follow him on Twitter @cameron_easley. Interested in connecting with Cameron to discuss his analysis or for a media engagement or speaking opportunity? Email [email protected].
We want to hear from you. Reach out to this author or your Morning Consult team with any questions or comments.
Contact Us