The Undeniable Ubiquity of 'Old Town Road'
42% of the public has heard the song, including 85% of Gen Zers and 69% of millennials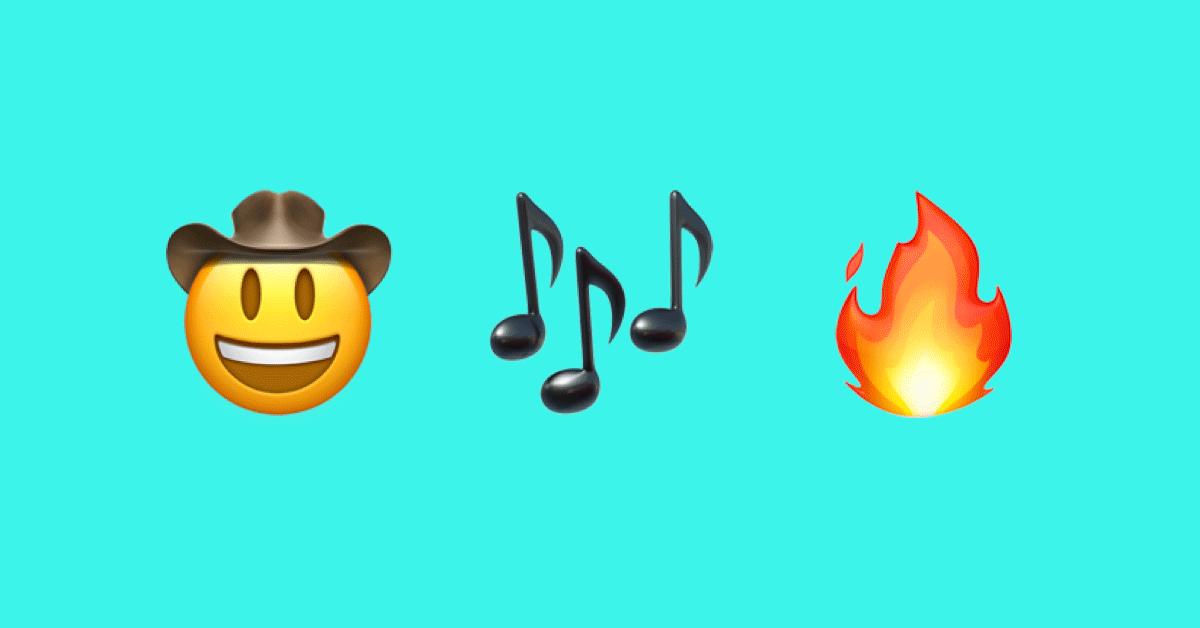 The unstoppable hit "Old Town Road" is spending another week atop Billboard's Hot 100 chart, a position the Lil Nas X song has called home for a record-breaking 19 weeks. 
And a new Morning Consult/The Hollywood Reporter survey shows just how much the song has penetrated the ears of the American public: Forty-two percent of U.S. adults have heard the tune, including 85 percent of Gen Z adults and 69 percent of millennials.
The song's popularity is a testament to the power of social media, including not only old standbys like Reddit and Twitter but also newcomer TikTok, where the track took off thanks to Lil Nas X's own efforts — largely memes — and influencer contributions such as short, themed videos from @nicemichael.
"This is no accident," Lil Nas X said in a New York Times interview. "I've been pushing this hard."
"Old Town Road" checks a lot of boxes for a successful pop hit today, said Gary Trust, senior director of charts for Billboard, in an email: It's a genre-fluid track, mixing country and hip-hop; it had a viral start on TikTok; it mixes the newness of Lil Nas X as an artist with the familiarity of Billy Ray Cyrus, who was featured in a remix of the song; and it's simply fun.
It's also short, with the original track coming in just under two minutes and the remix roughly half a minute longer. Industry insiders say its brevity has helped encourage repeat plays, which is reflected in the poll: Most consumers who have heard the song said they've listened to it more than five times.
The Aug. 1-3 poll was conducted among 2,200 U.S. adults and holds a margin of error of 2 percentage points.
The song's endurance on the charts is also a testament to what Chris Molanphy, a chart analyst and pop critic, calls a more accurate way of measuring music's popularity.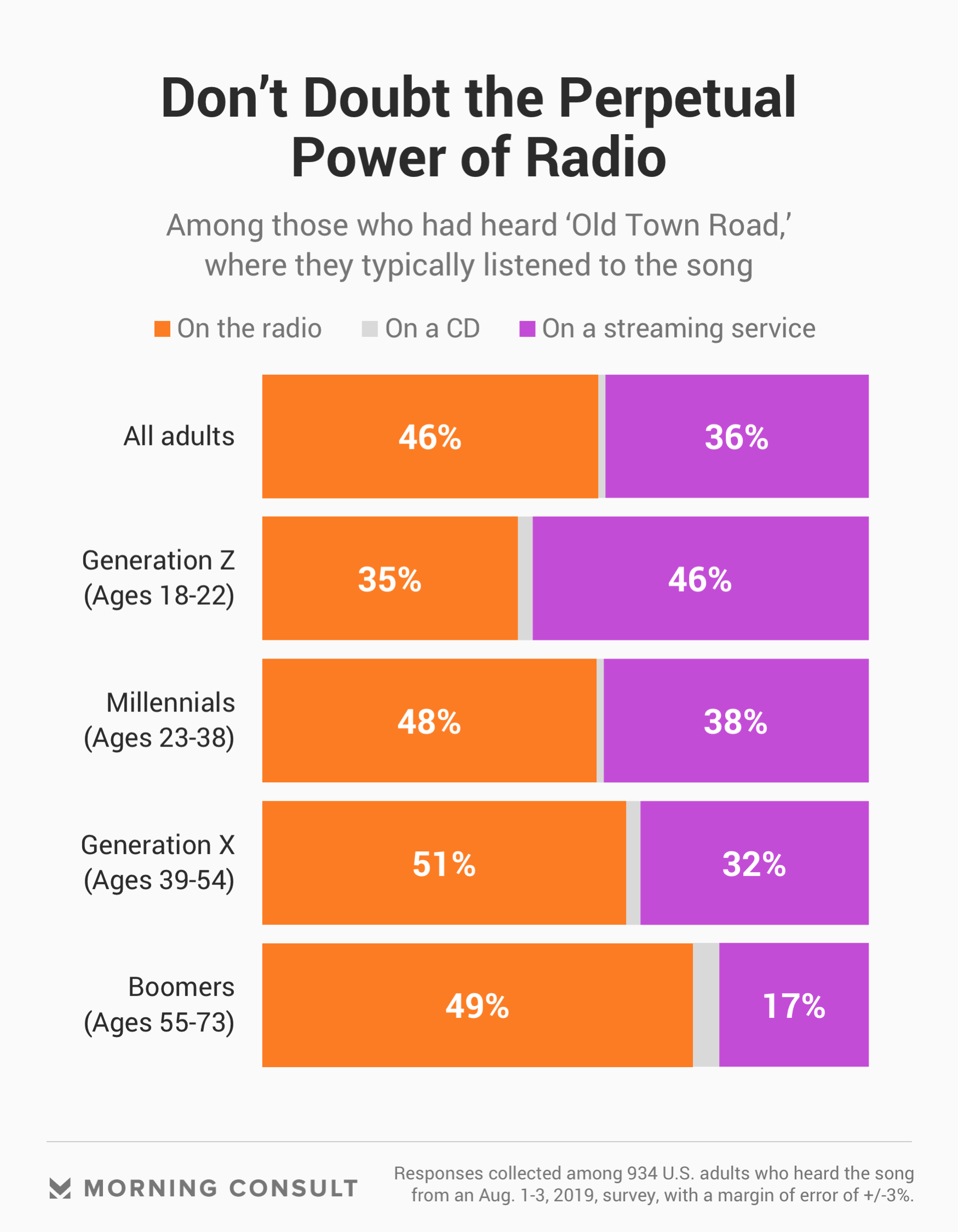 Billboard has tweaked how it tabulates its charts — including the country's most popular 100 songs, dubbed the Hot 100 — since its inception in 1958. But its metrics have always been fluid, Molanphy said, as Billboard tries to keep pace with the shifting ways that people consume music.
Streaming undoubtedly drove the song's success — but don't overlook radio. More people had heard "Old Town Road" on the radio than on a streaming service such as Spotify, according to the poll. But one platform informs the other, experts said: Radio producers are going to play whatever makes people listen more.
Billboard currently calculates song popularity based on radio airplay, sales data and streaming data — a relatively new formula for the 61-year-old chart, which started by counting radio airplay and vinyl sales. Billboard officially introduced on-demand streaming data to the chart in 2012, and created a Streaming Songs chart in 2013.
"Now we're measuring accurately what was happening all along," Molanphy said.
Correction: A previous version of this story misstated the name of Billboard's list of top 100 songs.
Joanna Piacenza leads Industry Analysis at Morning Consult. Prior to joining Morning Consult, she was an editor at the Public Religion Research Institute, conducting research at the intersection of religion, culture and public policy. Joanna graduated from the University of Wisconsin-Madison with a bachelor's degree in journalism and mass communications and holds a master's degree in religious studies from the University of Colorado Boulder. For speaking opportunities and booking requests, please email [email protected].
We want to hear from you. Reach out to this author or your Morning Consult team with any questions or comments.
Contact Us