Two-Thirds of Energy Voters More Likely to Vote for a Democrat for Congress
Energy issues make inroads into some congressional races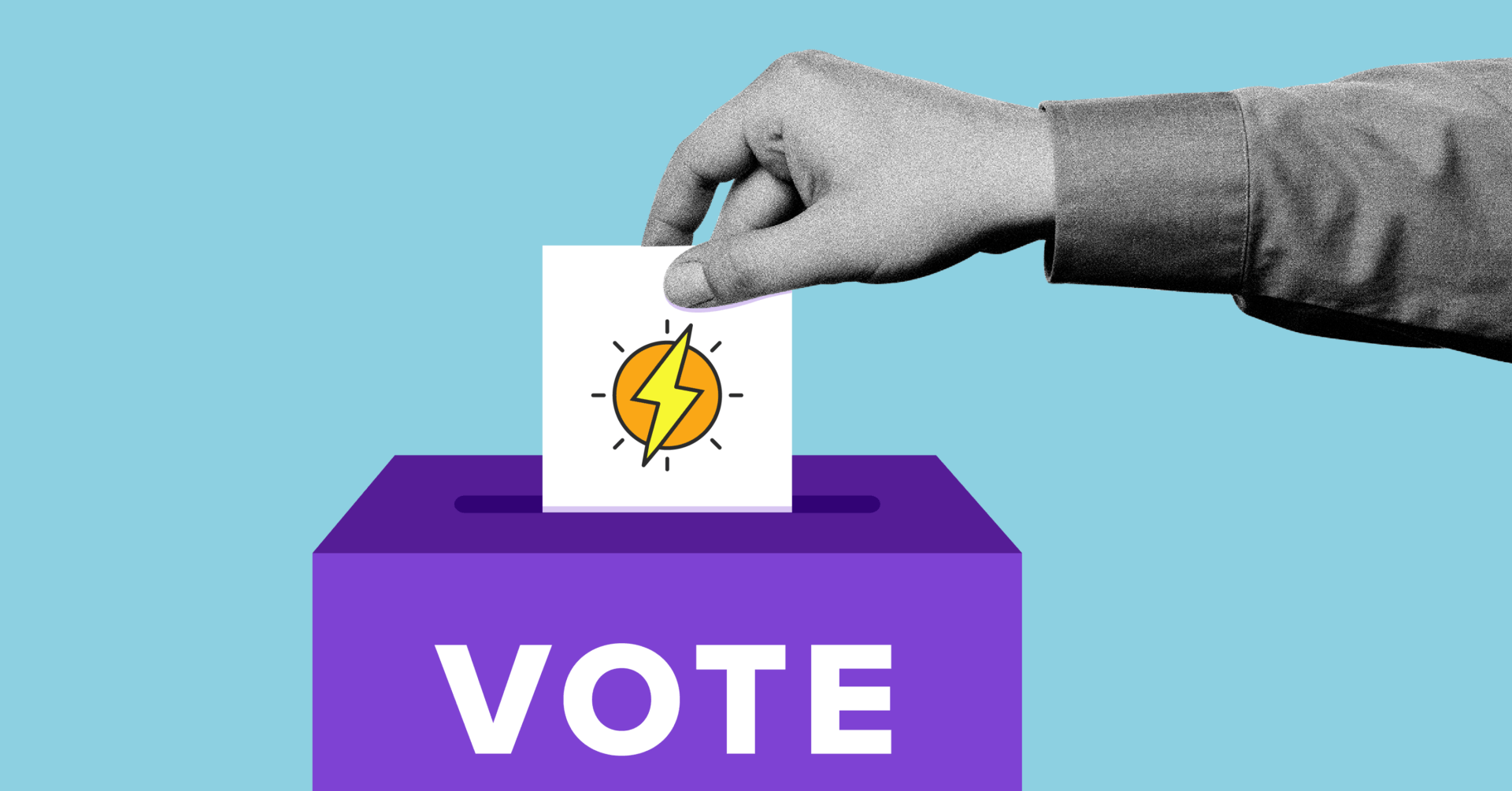 Key Takeaways
67% of energy voters said they were more likely to cast a ballot for a Democrat.

Energy voters are younger and more male than the national voter population, according to the survey.
Most energy voters are geared up to vote this November – and two-thirds of them are more likely to vote for a Democratic candidate, according to a Morning Consult survey.
Sixty-seven percent of energy voters said that if elections for Congress were held at the time of the poll, they were more likely to pick a Democratic candidate. That could be because a 49 percent plurality of energy voters are Democrats, while 36 percent are independents and 15 percent are Republicans.
Specifically, 96 percent of Democratic energy voters anticipated casting a ballot for a Democrat, along with 54 percent of independents, though 30 percent of independents said they were unsure. Twenty percent of energy voters were more likely to vote for a Republican.
The poll looks at the 461 respondents who selected "energy" as their top issue in a July 14-17 survey of 12,771 registered voters. For all registered voters in the survey, the margin of error is 1 percentage point, while the subset of energy voters has a margin of error of 5 points. Figures from the July poll are used due to the survey's large number of responses; most surveys are not large enough to capture a meaningful number of energy voters.
Eighty-four percent of energy voters say they are motivated to vote in the midterm elections in November, largely in line with voters as a whole.
The energy voters in the poll are a small portion of overall voters in U.S. elections, and their effect on the outcome of the midterms is likely to be minor. Among the topics from which respondents could select as their top issue in the survey, such as the economy and health care, the fewest number of voters -- 4 percent -- chose energy. And not all registered voters ultimately vote.
Despite the low numbers, Craig Auster, PAC and advocacy partnerships director at the League of Conservation Voters, said that energy as an issue area appears to be more prominent this election season than in previous cycles. President Donald Trump's decision to withdraw the United States from the Paris climate accord "got a lot of attention," he said.
Energy issues have cropped up in some congressional elections this year, such as the Nevada Senate race between incumbent Republican Dean Heller and Democratic Rep. Jacky Rosen. ClearPath Action Fund, the advocacy arm of the conservative clean energy policy group ClearPath Foundation, has run ads backing Heller that highlight his support for domestic clean energy, while Rosen's campaign platform has called out the Trump administration for replacing the Clean Power Plan.
Energy issues may gain more traction in Western states such as Nevada: The survey shows that 31 percent of energy voters hailed from the West, higher than the 22 percent of voters overall. Energy voters are also more likely to be male (57 percent of energy voters are men, versus 47 percent of surveyed voters overall) and younger (63 percent are below the age of 45, versus 40 percent of voters as a whole).
Energy issues have also come up in the race for Illinois' 6th Congressional District, where Democrat Sean Casten is running against incumbent Republican Rep. Peter Roskam. Casten co-founded a business to develop and operate power generation projects that capture waste energy to reduce emissions and has highlighted his clean energy chops in his campaign, knocking Trump for casting doubt on climate change in campaign ads.
Roskam, in a statement emailed through a campaign spokeswoman on Oct. 3, said that residents of his district are concerned about the administration's environmental policies and that he has "reflected their priorities by opposing the Administration's decision to withdraw the United States from the 'Paris Agreement' on reducing carbon emissions."
In an interview, Casten said that climate change is the most important challenge humans face, "and we're doing almost nothing about it on a political front."
"I wish I could say that the voters really cared about it," he said of climate change. But "it's not a top-two issue."
Jacqueline Toth previously worked at Morning Consult as a reporter covering energy and climate change.
We want to hear from you. Reach out to this author or your Morning Consult team with any questions or comments.
Contact Us