Just 6 percent of Democratic primary voters say they are undecided on who they would support in their state's primary or caucus. When forced to choose a candidate to support, undecided voters evenly split between Sen. Bernie Sanders (I-Vt.), former Vice President Joe Biden and former New York City Mayor Michael Bloomberg.
As the national front-runner, Sanders leads with voters across the spectrum of political interest. He's the first choice for those who are not interested in politics and public affairs, presenting an opportunity to consolidate them or lose them as voters increase their focus on the race.
Unlike Sanders, Sen. Amy Klobuchar of Minnesota and former South Bend Mayor Pete Buttigieg of Indiana draw the lion's share of their support from the most engaged Democratic primary voters.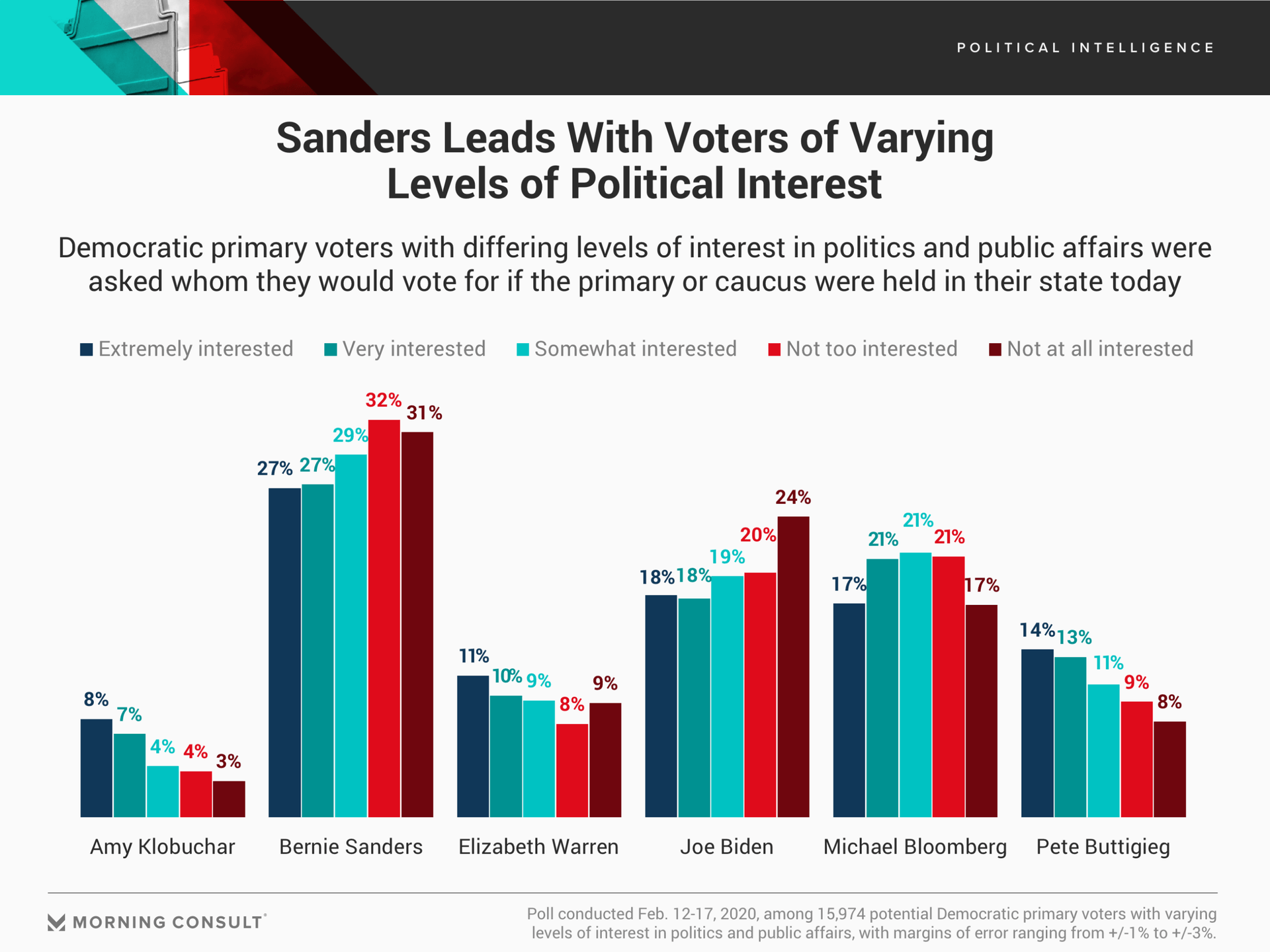 Morning Consult's latest results are based on 36,563 surveys with registered voters, including 15,974 surveys with Democratic primary voters, conducted Feb. 12-17, 2020.
About Morning Consult Political Intelligence
On a daily basis, Morning Consult surveys over 5,000 registered voters across the United States. Along with 2020 presidential election data, Political Intelligence tracks the approval ratings for all governors, senators, House members, the president, and more at the national, state and congressional district level.
For more on the 2020 Democratic primary, please see the main page.
We want to hear from you. Reach out to this author or your Morning Consult team with any questions or comments.
Contact Us