More Than Half of Adults Say Their Video Calls Are Secure, Despite Hacking Concerns
Nearly half of adults said they're concerned about their video conferences being hacked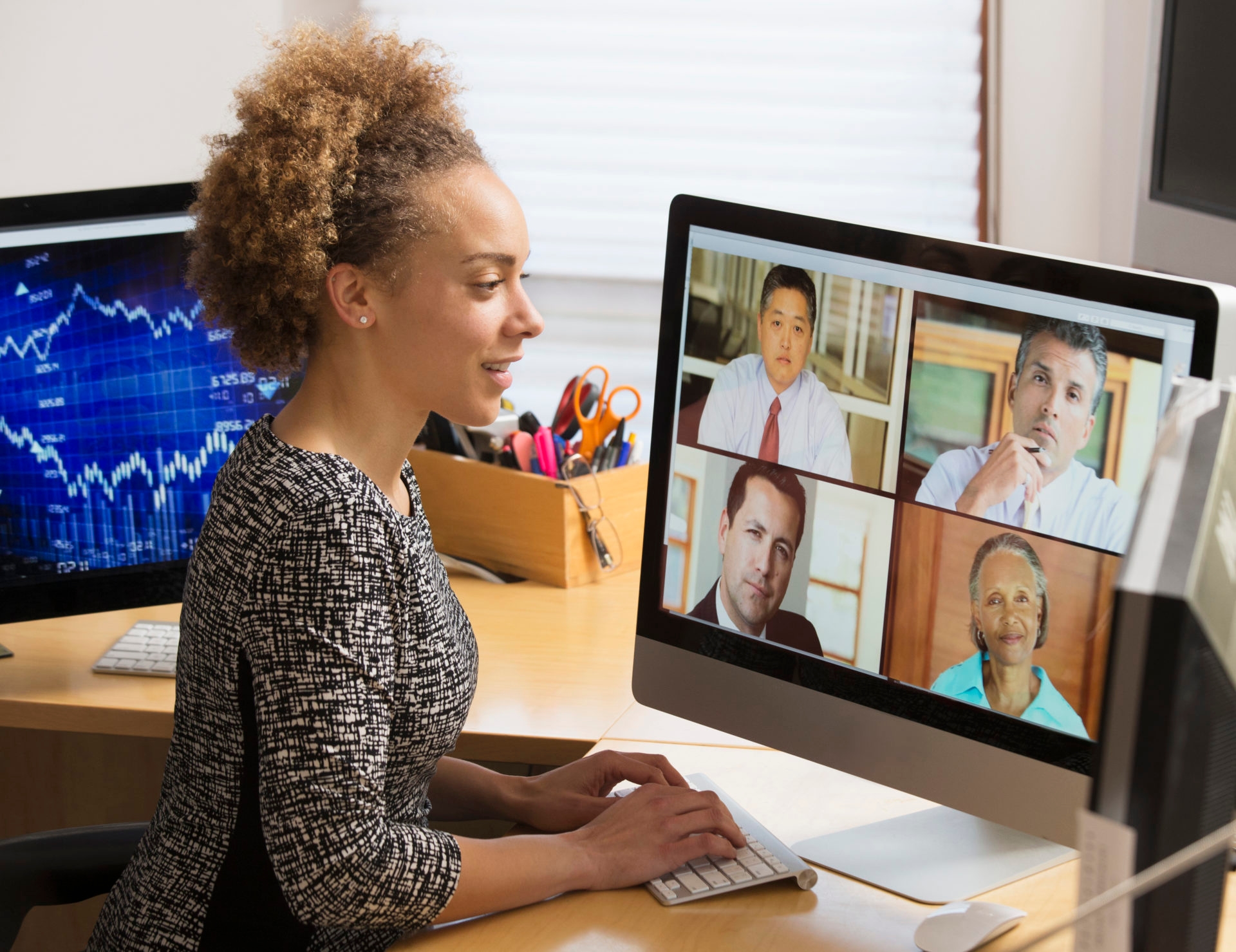 Key Takeaways
31% of U.S. adults have done a virtual hangout in the past month.

Overall, 49% said they haven't used video conferencing in the same period.
As Americans have brought their worlds indoors during the coronavirus pandemic, video conferencing tools such as Zoom, Microsoft Corp.'s Skype and Google Hangouts have become a necessity for those trying to re-create social events like Passover and Easter celebrations from within their homes.
And although nearly 3 in 5 U.S. adults say that they think video conferencing services are secure, almost half are at least somewhat concerned about hackers gaining access to the contents of their calls, according to a new Morning Consult survey.
Among the 2,200 respondents, 31 percent say they have turned to video conferencing to participate in a virtual hangout with friends and family in the past month, while 17 percent said they've used video calls for work and other professional meetings, and 15 percent relied on it for online classes. About half of all adults said they haven't used a video conferencing service at all in the past month while social distancing measures toughened.
The survey, conducted April 7-9, has a margin of error of 2 percentage points.
Video calls have become one of the default modes of communication for those who are stuck at home during social distancing. In March, Zoom's daily users grew to more than 200 million from a previous high of 10 million, Chief Executive Eric Yuan said earlier this month, and Skype reported that it had 40 million people using its platform each day in March, up 70 percent month over month.
However, with that growth came an increasing number of media reports highlighting privacy mishaps among such services, and scrutiny from lawmakers and regulators has followed -- particularly for Zoom. The Federal Bureau of Investigation issued a warning last month that Zoom and other teleconferencing platforms might not be as secure and private as users believe, after reports of "Zoombombing," where bad actors barge into a digital meeting to disrupt the events. The U.S. Senate has also reportedly warned lawmakers against using Zoom.
Despite reports, 49 percent of adults said they haven't heard anything about the FBI's "Zoombombing" warning, and 57 percent believe their calls are secure. But nearly half (48 percent) are still at least somewhat concerned that their calls could be hacked.
Evan Greer, deputy director of Fight for the Future, an advocacy group focused on digital rights, said in the time of social distancing, it's unrealistic to have people completely abandon video conferencing services. But that doesn't mean security and privacy for those calls aren't important.
"With the whole world moving online during this crisis, it helps people think about how real these threats are," Greer said. "They're like, 'Well maybe I'm not super worried about the NSA spying on my phone calls, but I would rather that my conversation with my therapist not be leaked on the internet.'"
Last week, Fight for the Future launched a campaign calling on Zoom to default to using end-to-end encryption for all conversations on the platform, saying that until that happens, little can stop law enforcement agencies, hackers and harassers from accessing its content by exploiting vulnerabilities in the software.
"End-to-end encrypted video chat for multiple people is a legitimately difficult thing to do, but it's not impossible," Greer said. "We see Zoom as perhaps best-positioned as a company that's experiencing explosive growth and clearly has the capital and resources to hire the best of the best that can advise them to do this. They can lead the way."
Now that many Americans are online constantly, Aaron Cooper, vice president of global policy at BSA | The Software Alliance, said he thinks even more pressure will be put on Congress to craft and enact federal privacy legislation, despite a bogged-down negotiation process among lawmakers.
But until that happens, Cooper said one thing companies can start thinking about -- if they haven't already -- is how to standardize rights to data access given to all consumers.
"We need all companies to be acting responsibly and to be providing those same rights to consumers," Cooper said. "Otherwise there is going to be consumer confusion," which is "not good for anyone." 
An earlier version of this story misstated the name of BSA | The Software Alliance.
Sam Sabin previously worked at Morning Consult as a reporter covering tech.
We want to hear from you. Reach out to this author or your Morning Consult team with any questions or comments.
Contact Us