Democrats Start 2022 Cycle With an Edge in Voter Enthusiasm
81% of Democrats say they're at least somewhat excited about voting in the midterms, compared to 72% of Republicans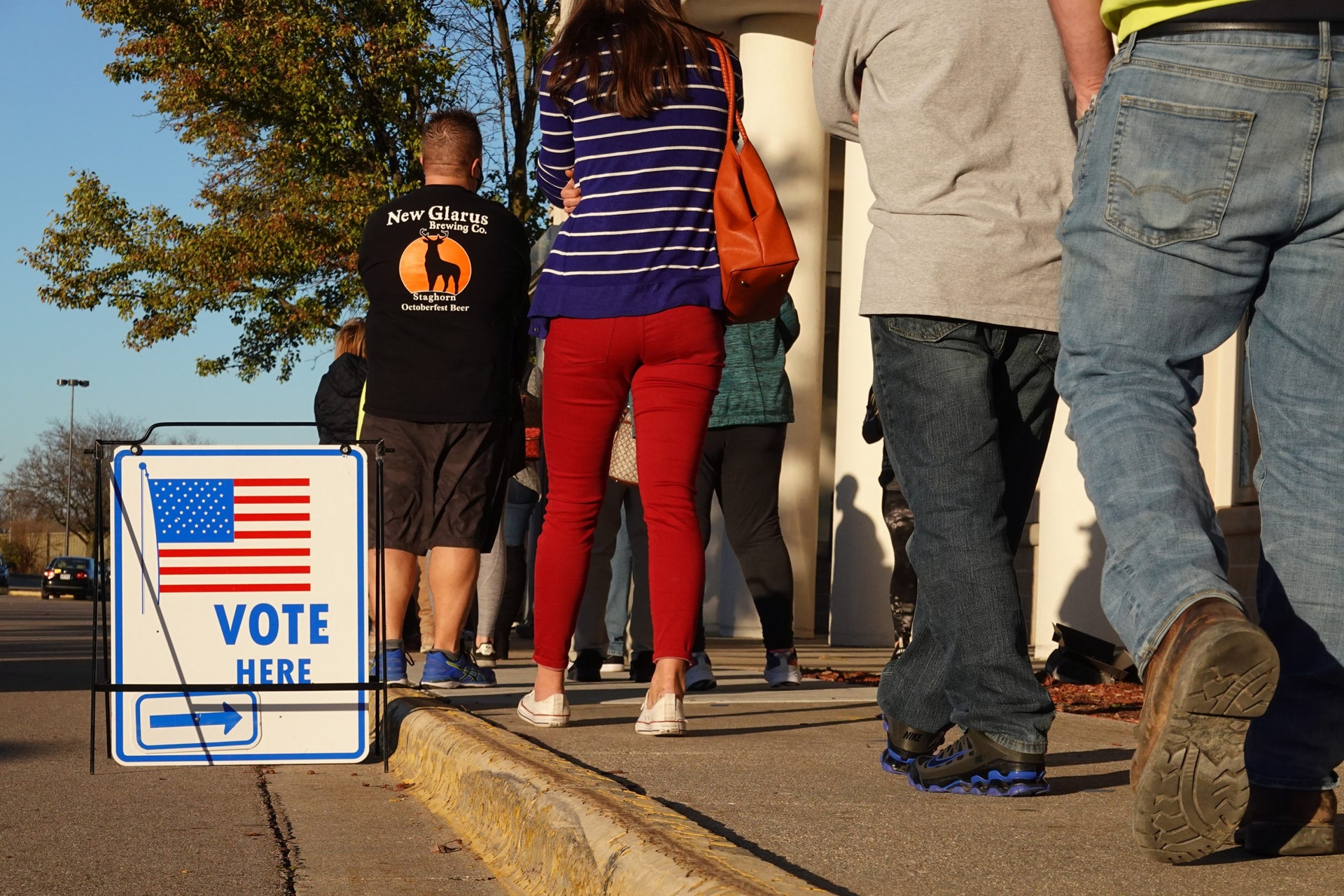 Key Takeaways
31% of Trump voters said they were not enthusiastic about voting in the midterms, compared with 19% of Biden voters.

Male and white voters are more likely to report excitement about voting than female or Black voters.

Roughly 7 in 10 suburban and rural voters express early motivation to show up at the polls next year, compared to nearly 8 in 10 of their urban peers.
Democrats are beginning the budding 2022 election cycle with an enthusiasm advantage over Republicans as President Joe Biden and his party work to buck the traditional midterm curse of losing ground in Congress. 
At this early stage, Democratic voters, at 81 percent, are 9 percentage points more likely than Republican voters, at 72 percent, to say they're at least "somewhat" enthusiastic about voting in the 2022 midterms, according to a new Morning Consult/Politico poll. 
The numbers have the capacity to change as Washington eventually moves beyond popular pandemic recovery-related actions to more potentially divisive issues. Morning Consult/Politico polling conducted heading into the 2020 election found Democrats managed to eliminate the enthusiasm advantage Republicans had brought to the table over the course of the summer, and polling conducted by ABC News in 2017 showed President Donald Trump's dissenters were less likely to say they were certain to vote in the 2018 midterms than his strongest supporters.
But the latest poll does paint an early picture of where the electorate's energy lies as Democrats look to maintain the coalition that brought them the White House and narrow majorities on Capitol Hill heading into 2022.
Male and white voters are generally more likely to report being excited to vote in the midterms than female or Black voters, while America's suburbanites – a key part of the coalition that brought Democrats the House majority in 2018 and unified control of Washington in 2020 – are less likely than their urban peers to express early enthusiasm about showing up at the polls next year.
At the same time, there was a significant gap between those who supported Biden and those who backed Trump in 2020. Roughly 3 in 10 Trump voters said they were not enthusiastic about voting in the midterms, compared with 19 percent of Biden voters who said the same.
The poll was conducted April 9-12 among 1,992 registered voters, with margins of error for responses mentioned in this article ranging from 3 points to 9 points.
The divide between Biden and Trump voters on the question comes amid a souring in confidence among Republicans in the United States about the electoral system itself: According to Morning Consult tracking, an average of 60 percent of U.S. adults who identify as Republican said last month that they did not trust the U.S. electoral system – up 26 points since surveys conducted before the Nov. 3 election that Trump and his allies have since framed as illegitimate.
Eli Yokley is Morning Consult's U.S. politics analyst. Prior to his current role, Eli was Morning Consult's senior reporter covering U.S. politics. Eli joined Morning Consult in 2016 from Roll Call, where he reported on House and Senate campaigns after five years of covering state-level politics in the Show Me State while studying at the University of Missouri in Columbia, including contributions to The New York Times, Politico and The Daily Beast. Follow him on Twitter @eyokley. Interested in connecting with Eli to discuss his analysis or for a media engagement or speaking opportunity? Email [email protected].
We want to hear from you. Reach out to this author or your Morning Consult team with any questions or comments.
Contact Us