Slim Majority of Voters Say a Pardon for Roger Stone Would Be Inappropriate
But there's less resistance to pardoning Stone than to pardoning other convicted Trump associates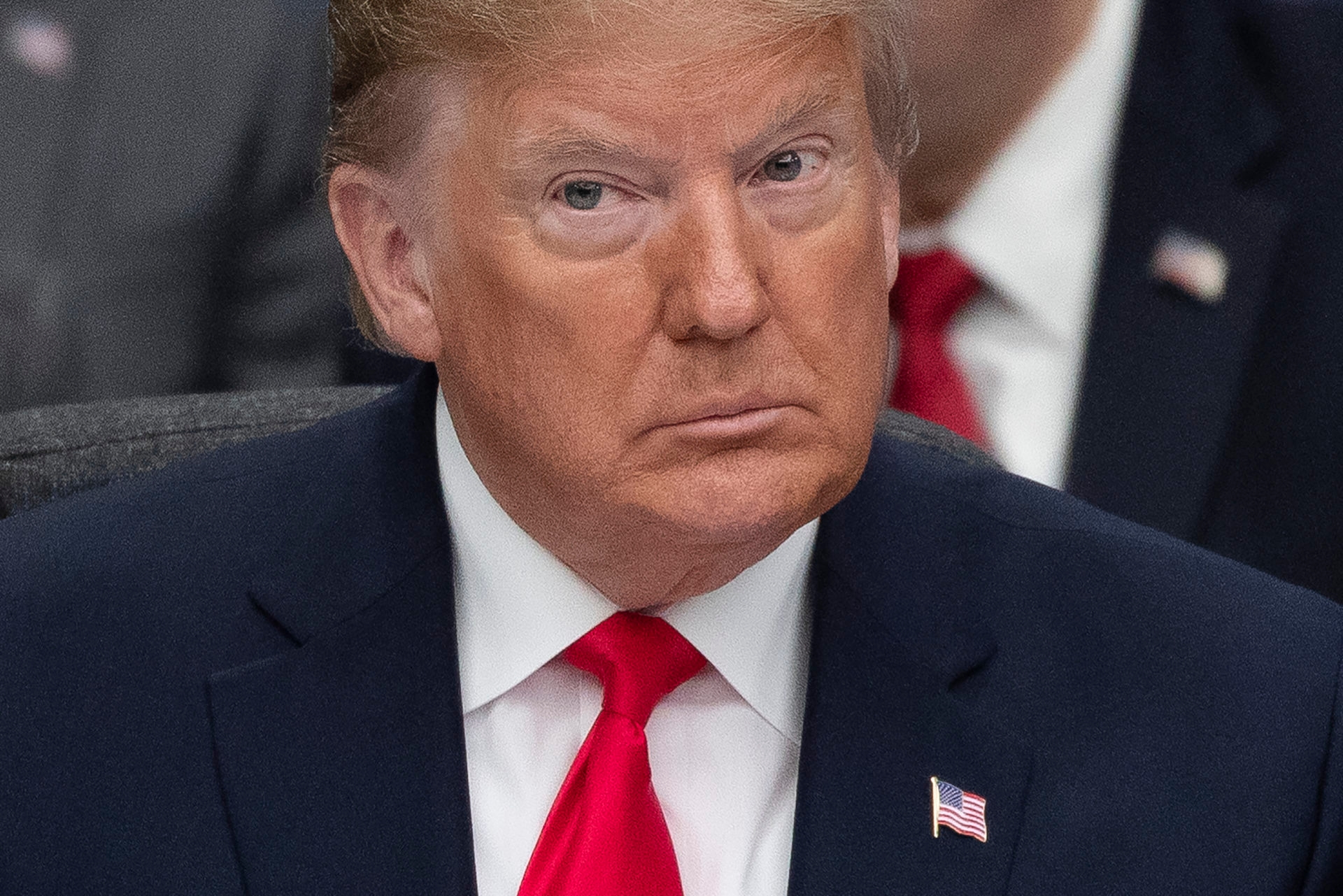 Key Takeaways
53% say it would be "inappropriate" for the president to pardon Roger Stone.

A 38% plurality of GOP voters say it would be "appropriate."

24% heard "a lot" about Stone's sentencing, similar to the share who heard a lot about Trump's commutation of former Gov. Rod Blagojevich's sentence.
President Donald Trump said last week that he won't immediately pardon longtime associate Roger Stone, opting instead to let the judicial process play out as his longtime associate seeks a new trial. But if he were to grant Stone a pardon, a new survey finds it could put him on shaky political ground. 
A slim majority of voters (53 percent) said it would be inappropriate for Trump to pardon Stone, who was sentenced last week to 40 months in prison after being convicted in November of obstruction of justice, witness tampering and lying Congress during its investigation into Russian interference in the 2016 election. While most Democrats and roughly half of independents said it would be an inappropriate move to pardon Stone, a 38 percent plurality of Republicans disagreed.
The poll was conducted Feb. 21-23 among 1,992 registered voters, with a margin of error of 2 percentage points.
However, voters are more open to a Stone pardon than they were in August 2018 to the idea of a pardon for former campaign chairman Paul Manafort and former lawyer Michael Cohen following their respective conviction and guilty plea related to charges that arose from special counsel Robert Mueller's Russia probe.
Driven by Republicans, voters were nearly twice as likely to say a Stone pardon was appropriate than they were to say a Manafort or Cohen pardon was appropriate at the time. (Trump has not pardoned either man.)
News about Stone's trial has not penetrated among voters as much as stories about Manafort and Cohen did at the time. In November, 19 percent said they had heard "a lot" about Stone's guilty verdict, compared with 43 percent who said the same of Manafort's conviction and 45 percent who said the same of Cohen's plea in 2018. 
In the latest poll, 24 percent said they'd heard "a lot" about Stone's sentencing, roughly the same share who heard about Trump's commutation of the prison sentence of Rod Blagojevich, the former Democratic governor of Illinois who had been convicted of federal corruption charges.
Eli Yokley is Morning Consult's U.S. politics analyst. Eli joined Morning Consult in 2016 from Roll Call, where he reported on House and Senate campaigns after five years of covering state-level politics in the Show Me State while studying at the University of Missouri in Columbia, including contributions to The New York Times, Politico and The Daily Beast. Follow him on Twitter @eyokley. Interested in connecting with Eli to discuss his analysis or for a media engagement or speaking opportunity? Email [email protected].
We want to hear from you. Reach out to this author or your Morning Consult team with any questions or comments.
Contact Us