Voters Want Congress to Look Into Trump's Phone Use, Business Interests
President's family separation policy at border, his tax returns also among top oversight priorities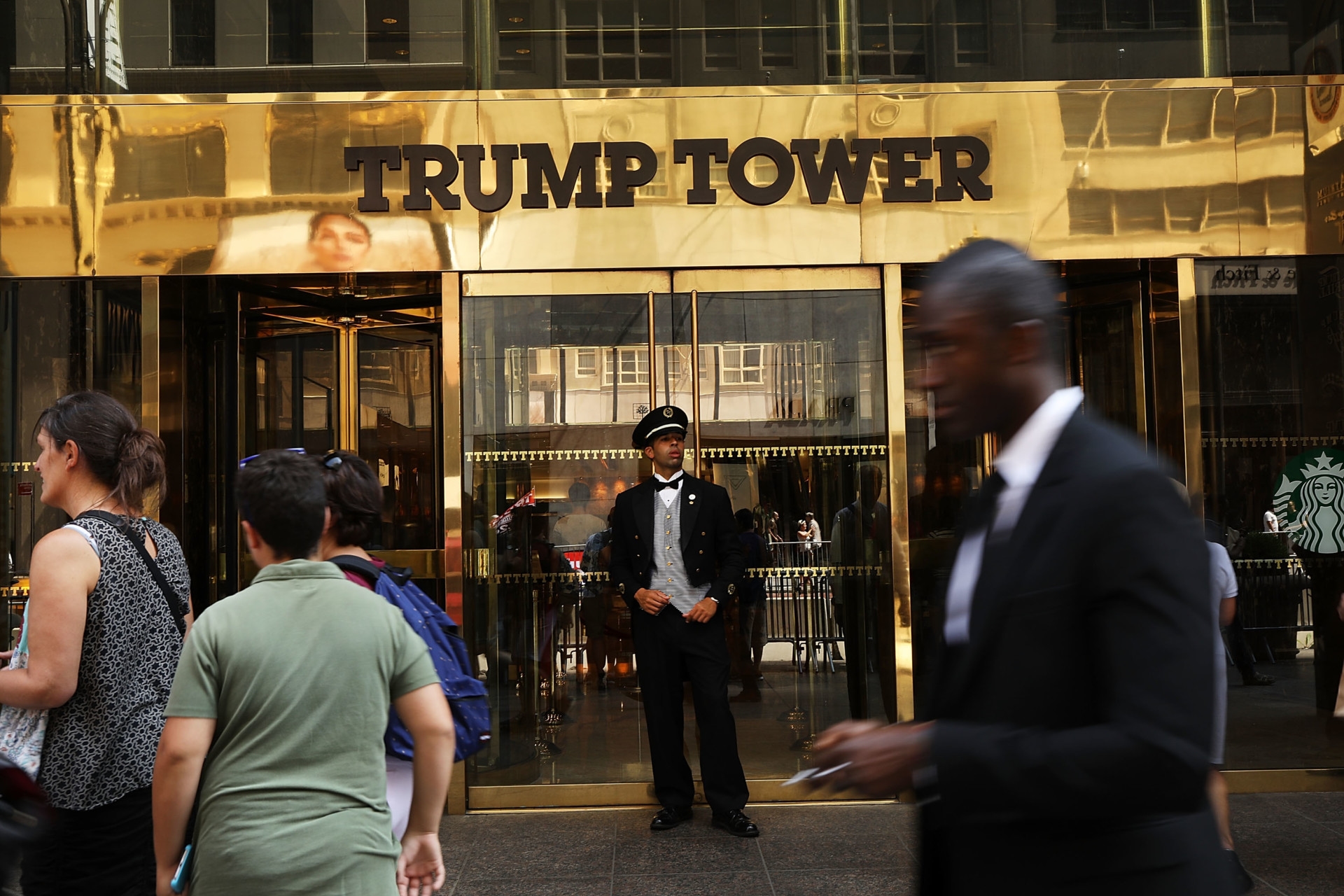 Key Takeaways
39% of voters -- and 23% of GOP voters -- said investigating whether foreign spies are listening to the president's phone calls should be a top priority.

Democrats' top priority is looking into Trump's business interests, garnering support from 67% of Democratic voters.

Examining the firing of former FBI Director James Comey was least important among 11 topics polled, with 22% saying it should be a top congressional priority.
House Democrats rode a blue wave into the majority on Election Day, winning control of the chamber, powerful committee chairmanships, and with them, subpoena power to put the Trump administration under an investigative microscope ahead of the 2020 presidential election.
A new Morning Consult/Politico survey shows that in terms of oversight, voters say a top priority for Congress should be investigating President Donald Trump's reported use of unsecured cellphones and whether spies from China and Russia are routinely listening to the president's calls.
Among 11 topics polled in the Nov. 2-4 survey, which carries a 2-percentage-point margin of error, 39 percent of voters said investigating the president's phone use -- the subject of an Oct. 24 New York Times report -- should be a must-do item for Congress. That's 8 points higher than the share who prioritized investigating the Trump campaign's potential ties to Russia during the 2016 presidential race.
Looking into Trump's phone use and whether he was vulnerable to spying was the top priority for 40 percent of independents and 23 percent of Republicans, the highest for those two groups among any potential probes included in the survey.
Fifty-seven percent of Democrats also said the phone inquiry should be a top priority, although they were more interested in having members of Congress look into three other avenues. Those voters most want Congress to investigate Trump's business interests and arrangements to determine whether they are conflicting with his duties as president (67 percent) and examine the administration's family separation policy regarding migrants and the handling of unaccompanied minors (63 percent). They are also avid supporters of compelling Trump to release his tax returns (59 percent) -- a 2016 campaign pledge that he has yet to honor.
All are likely to feature heavily in Democratic messaging for the 2020 presidential race.
Those subjects drew a comparative lack of interest from GOP voters, with just 9 percent saying Congress should make securing Trump's tax returns a top priority, 12 percent saying the same about the president's business interests and 13 percent taking that position on the administration's family separation policy.
Voters on the whole were less concerned about having Congress take a closer look at two issues that stretched beyond continental U.S. borders. Twenty-six percent of voters thought Congress should investigate the process behind Trump's executive order banning U.S. entry for people from several predominantly Muslim countries, or the administration's response to the 2017 hurricanes in Puerto Rico, which contributed to thousands of deaths in the U.S. territory.
Respondents in the national online survey also showed a lower preference for looking into Trump's alleged affairs and alleged hush-money payments during the 2016 presidential campaign. A 31 percent plurality said members of Congress should not look into those issues, including 53 percent of Republicans.
And while the firing of former Federal Bureau of Investigation Director James Comey is one of the biggest political stories of the Trump presidency thus far, 22 percent of voters in the survey said it should be a top priority for congressional oversight.
Cameron Easley is Morning Consult's lead analyst for U.S. politics. Prior to moving into his current role, he led Morning Consult's editorial coverage of U.S. politics and elections from 2016 through 2022. Cameron joined Morning Consult from Roll Call, where he was managing editor. He graduated from the University of North Carolina at Chapel Hill. Follow him on Twitter @cameron_easley. Interested in connecting with Cameron to discuss his analysis or for a media engagement or speaking opportunity? Email [email protected].
We want to hear from you. Reach out to this author or your Morning Consult team with any questions or comments.
Contact Us