Warren's Proposed Tax on Wealthy Draws More Support Than Ocasio-Cortez's
63% of voters think upper-income people currently pay too little in taxes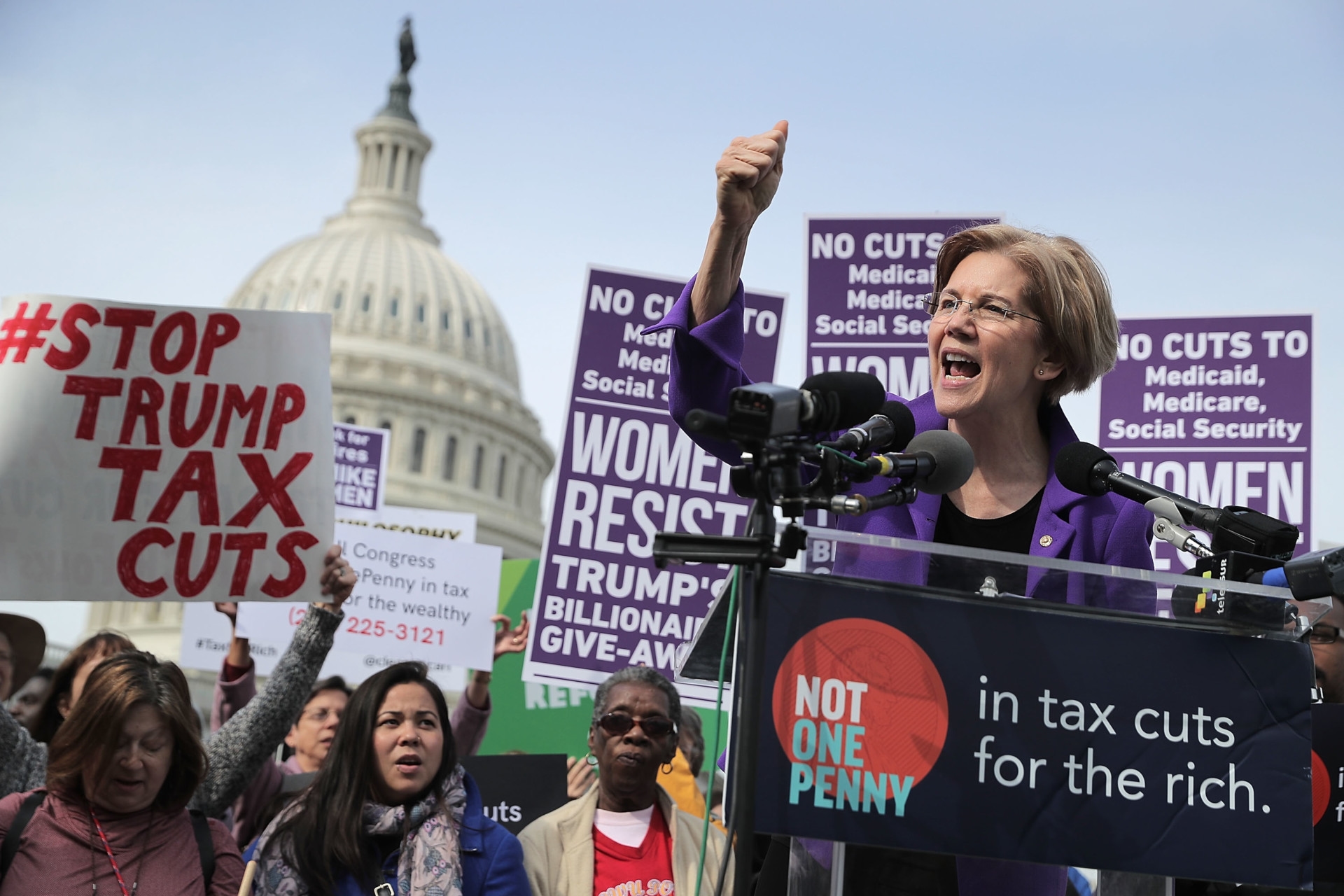 Key Takeaways
61% support a wealth tax on households that have a net worth of at least $50 million, as championed by Warren.

45% support Ocasio-Cortez's proposed 70% marginal tax rate on income over $10 million.
Taxing the wealthy has become a progressive rallying cry as Sen. Elizabeth Warren (D-Mass.) and Rep. Alexandria Ocasio-Cortez (D-N.Y.) have proposed legislation to impose levies on the richest people in the country as a way to battle economic inequality.
Between the two proposals, Warren's wealth tax is the more popular among voters, according to a new Morning Consult/Politico survey.
Sixty-one percent of the 1,993 voters surveyed in the Feb. 1-2 poll favored Warren's "ultra-millionaire" plan, which is an annual tax of 2 percent on household wealth more than $50 million and a 3 percent levy on wealth in excess of $1 billion.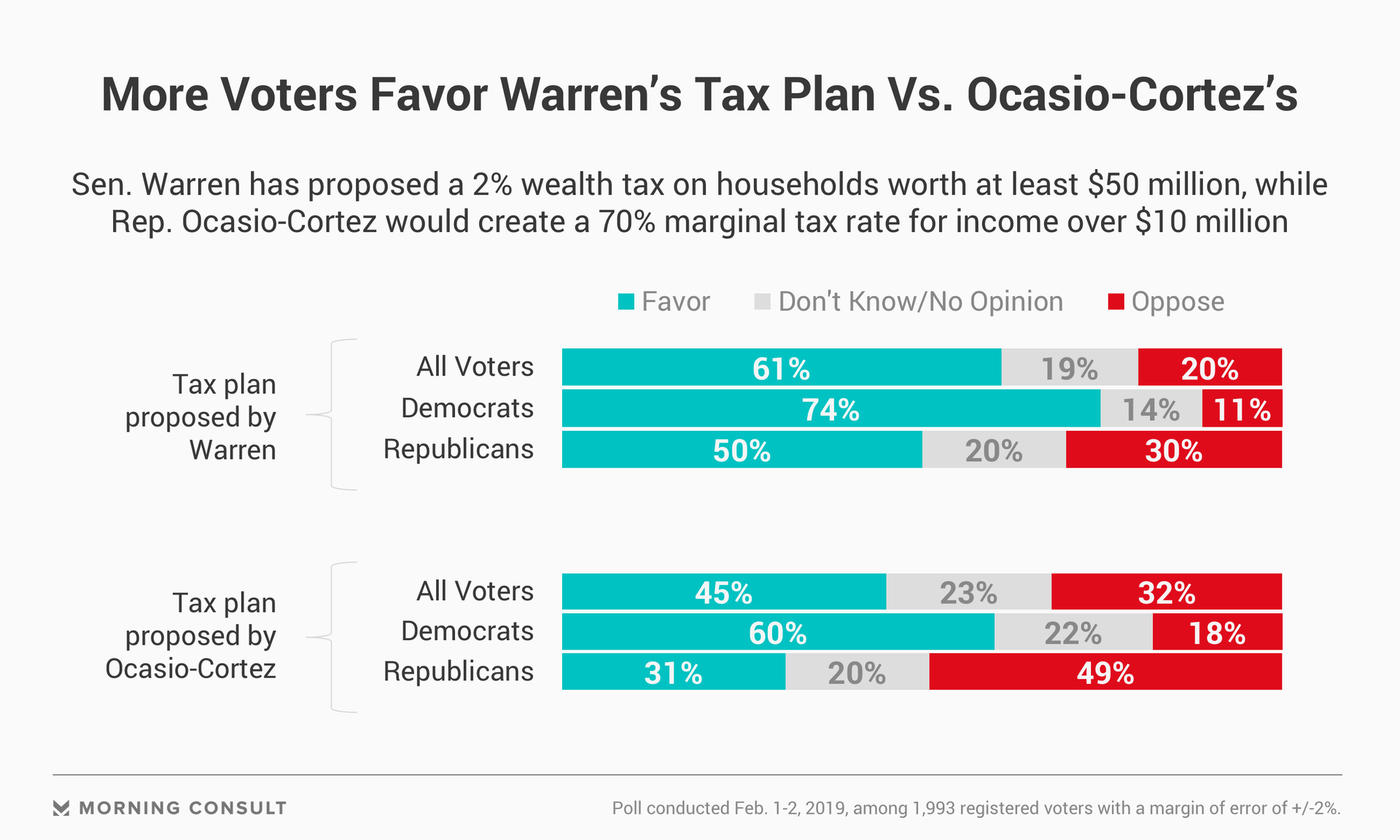 Ocasio-Cortez's proposal for a new marginal tax rate of 70 percent on income over $10 million was less popular, drawing support from a plurality of 45 percent of voters. (The poll has a margin of error of 2 percentage points.)
Warren's tax plan also fared better with Democrats: 74 percent favored it compared to 60 percent for Ocasio-Cortez's proposal.
The senator's proposal also drew support from half of the Republican voters in the survey. By contrast, nearly half of Republicans (49 percent) opposed the idea of a 70 percent marginal tax rate.
Sen. Bernie Sanders (I-Vt.) also recently joined the group of progressive politicians calling for ways to tax the country's wealthiest. The possible 2020 presidential hopeful proposed an estate tax for those leaving assets of more than $3.5 million, significantly lowering the threshold from where it currently stands at $11 million.
All three lawmakers are tapping into a widespread perception that wealthier people don't pay their fair share of taxes. When asked if upper-income people pay too little, too much or the right amount in taxes, 63 percent of voters said that group pays too little. Those who felt that way include 78 percent of Democrats and a plurality of 46 percent of Republicans.
Claire Williams previously worked at Morning Consult as a reporter covering finances.
We want to hear from you. Reach out to this author or your Morning Consult team with any questions or comments.
Contact Us