With AT&T-Time Warner, More Content Options and Higher Prices Expected
Poll shows consumers favor the content quality, amount and speed of current cable and streaming services
Key Takeaways
76% of those surveyed say they pay for either a cable or streaming service, and 83% of those respondents say they are satisfied with their packages.

Experts say the price of cable is expected to go up, but incrementally so consumers don't notice.
When AT&T Inc. received approval from a United States District Court judge in Washington June 12 to purchase Time Warner Inc. -- nearly two years after the merger was first announced -- the deal was widely touted as the beginning of a media consolidation frenzy, paving the way for the sale of Twenty-First Century Fox Inc.'s entertainment assets to either Comcast Corp. or The Walt Disney Co. and the proposed merger of Sinclair Broadcast Group Inc. and Tribune Media Co.
Experts contend that the AT&T-Time Warner deal alone didn't spark the frenzy, but the merger creates new ramifications for consumers, as internet service providers battle to control cable networks in an effort to compete against streaming services such as Netflix Inc.
And a new Morning Consult survey shows cable subscriber satisfaction rivals that of streaming service customers — creating a ripe competitive field.
In a poll conducted June 22-24 among 2,203 U.S. adults, 76 percent said they pay for either a cable or online streaming service, and 83 percent of those with such services said they are satisfied with their packages. The poll's margin of error was plus or minus 2 percentage points.
Broken down by key factors — cost, quality of content, amount of content and speed of content delivery — cable subscribers were satisfied with their packages on every metric except cost, where 53 percent said they were dissatisfied.
Streaming services had higher shares of satisfied respondents than cable services across the board -- but only by 10 points in most cases. The only secure advantage streaming services had over cable subscriptions? Cost, where 85 percent of those who pay for a streaming subscription say they're satisfied.
The good news for cable is that shares of those satisfied with the cost of their cable services are closing in on streaming among those 18-29, where 63 percent report being satisfied with the price of their cable packages.
Amanda Lotz, a communication studies and screen arts and cultures professor at the University of Michigan, said the higher satisfaction rates for cable package costs among those ages 18-29 isn't surprising, given that many cable services now offer streaming options. Lotz, who is also a Peabody Media Center fellow, typically doesn't think of the two services as direct competition, with many cable networks offering their own online viewing options.
"The high satisfaction probably results from the fact that those who were really dissatisfied probably are among the cutters," Lotz said in a June 27 email following a phone interview about why young adults seem to have higher approval of their cable package cost.
Securing a core group of dedicated, young cable subscribers who have high satisfaction with both cable's content offerings and price point could provide a firm jumping-off point for AT&T as it settles into its new role in the media industry.
And the company has wasted no time taking advantage of its acquisition of Time Warner, even opting to retire the Time Warner brand and changing it to WarnerMedia LLC. On June 28, DC Entertainment, the brand under Warner Bros. that provides DC Comics offerings such as Batman and Superman, released additional details for its own streaming service, DC Universe, which was first announced in April 2017.  
Lotz also said the timing of the end of the Open Internet Order, a 2015 regulation that prohibited internet service providers from altering the speed at which content is delivered, and the approval of the AT&T-Time Warner merger create a world in which Netflix can be treated more like a cable channel online.
"Netflix is comparatively disadvantaged in this situation in a sense that they, too, do not own the access to the subscriber, whether that's mobile data or the internet connection to the home," Lotz said in a phone interview on June 21. "In the AT&T deal, what is really so extraordinary about it is that it has created the ability for a company to become a household-only option."
AT&T and Netflix did not respond to requests for comment.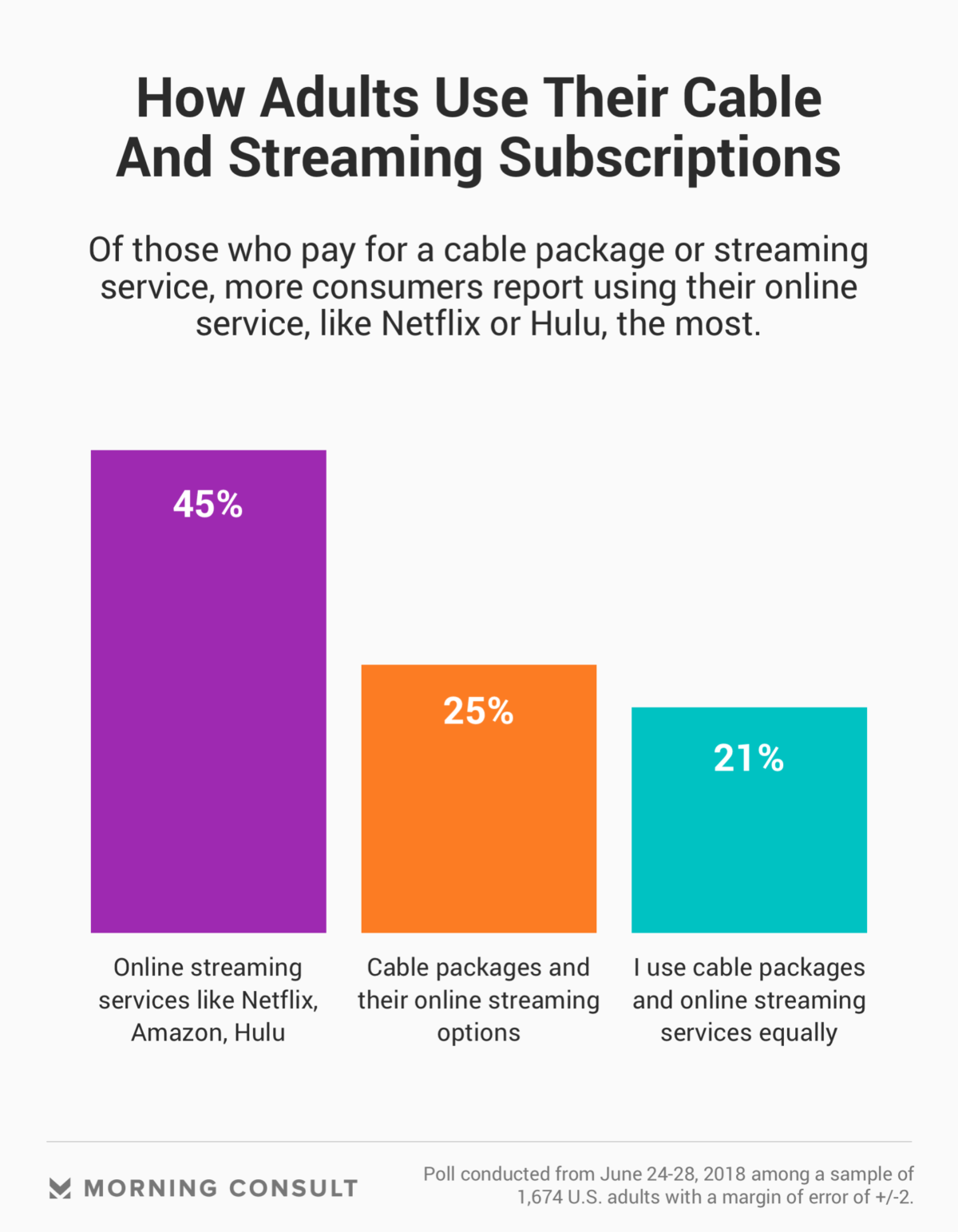 AT&T now has a new competitive advantage in its content offerings through the merger, and Lotz said that this deal is fundamentally about control over HBO, which has "aggressively moved into not only being available on cable systems," she said, "but also available as an internet service."
"HBO is not substitutable," Lotz noted. "HBO and Netflix are actually quite similar, but now HBO is connected to a company that also owns the distribution network, and that's important because we are also in a post-net neutrality reality."
Chris Terry, assistant professor of media law at the University of Minnesota, said the AT&T-Time Warner merger concerns content and the internet service providers' quest for control of content creators. He also said the deal harkens back to what happened in 2011 when Comcast was able to purchase NBCUniversal Inc.
"Remember what AT&T-Time Warner is really about: It's a war over content that's breaking out among the various providers that are out there," Terry said in a June 27 phone interview. "Comcast was allowed to merge with NBC, and they had an unusually dominant market position, because not only were they distributing content, but they were producing it, as well. AT&T wanted a piece of that action."
With the lack of regional competition for cable or broadband options, Lewis Friedland, a professor at the University of Wisconsin-Madison's journalism school, said consumers have become accustomed to having virtually no competition.
"If you live in an area where AT&T is your primary broadband provider, and you don't have an alternative, then you don't have an alternative," Friedland said in a phone interview June 25. "Your alternatives are slowly being restricted, and when these mergers are accelerated, it will be even more."
As a result, he expects consumer prices to increase incrementally over time until the consumer finally notices the impact. Once that happens, he said, the only thing left for consumers and companies to do will be to protest and lobby.
"Companies will probably gamble that consumers won't notice or won't be able and willing to organize sufficiently around this," he said. "And consumers will end up the losers."
Sam Sabin previously worked at Morning Consult as a reporter covering tech.
We want to hear from you. Reach out to this author or your Morning Consult team with any questions or comments.
Contact Us