With White Evangelicals, Trump Weathers Stormy Daniels Saga
Evangelicals' favor follows strong support during the 2016 presidential race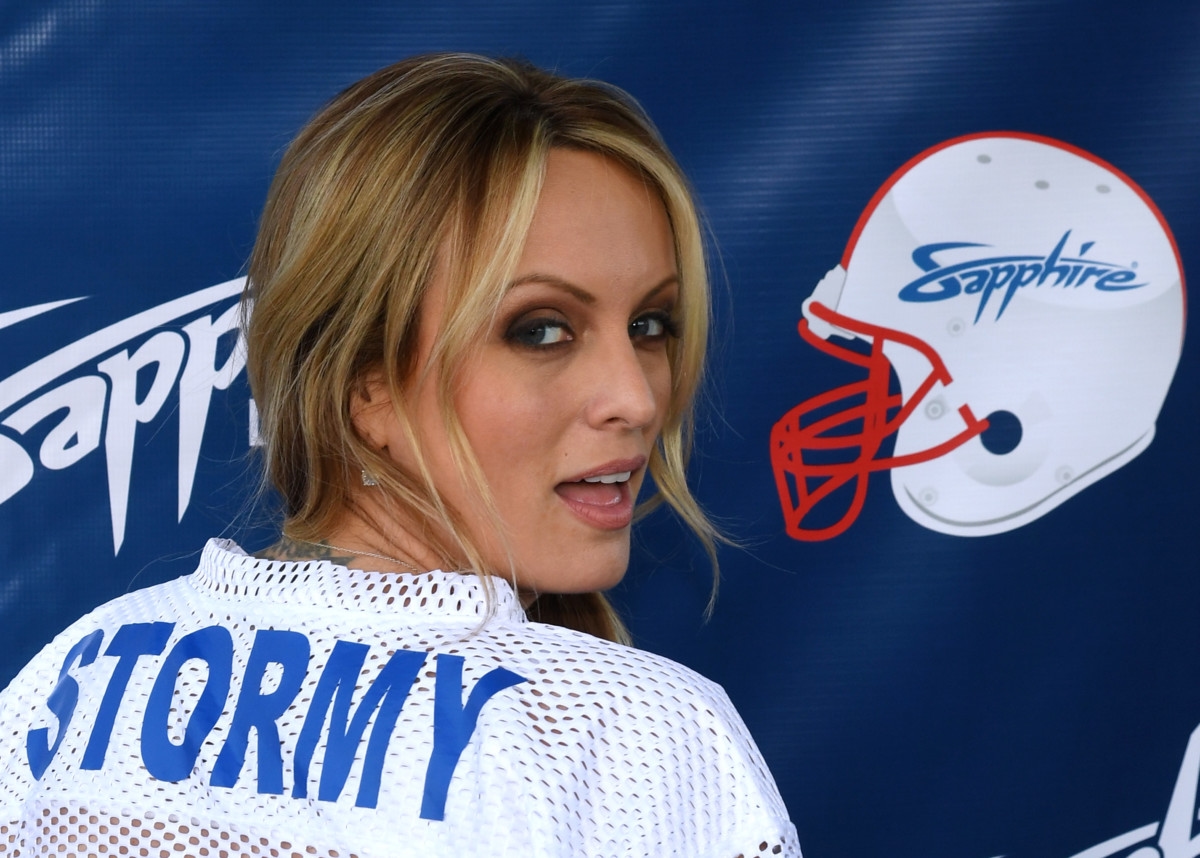 Key Takeaways
Polling shows the president experienced a brief dip in support after news broke of alleged dalliances with the adult performer.

But many of those who refer to themselves as "values voters" have returned to Trump's corner.
The Donald Trump-Stormy Daniels saga has produced steady headlines during the early months of 2018. But news of the alleged pre-presidential affair with the adult film actress hasn't significantly dented Trump's standing over time with white evangelical Christian voters, who form a significant portion of his base, Morning Consult/Politico polling shows.
The president experienced a brief dip in support -- a 14-point slide in net approval, from 42 points to 28 points -- in the week after The Wall Street Journal broke the story of his alleged 2006 relationship with Stormy Daniels. The outlet reported Jan. 12 that in the waning days of the 2016 presidential campaign, Trump attorney Michael Cohen arranged a $130,000 payment to Daniels, whose real name is Stephanie Clifford, as part of a nondisclosure agreement.
The slide in Trump's white evangelical support proved fleeting. That bloc of the religious right, which has for decades held the self-proclaimed mantle of "values voters" and which hammered former President Bill Clinton (D) for his alleged and confirmed extramarital indiscretions with women, flocked back to Trump in short order.
It serves as the latest reminder of white evangelicals' complicated relationship with a president who, according to CNN, secured 80 percent of their vote in 2016 after promising to protect their interests on issues vital to their community: ending the practice of abortion, protecting religious liberty and slowing the shifting public consensus on a range of other social and cultural issues.
Robert P. Jones, CEO of the Public Religion Research Institute and author of "The End of White Christian America," said those voters' newfound willingness to forgive perceived moral failings from their elected leaders represented "a sea change in political ethics."
"It went from principle and character to a political ethic that is about expediency and utility, where the ends justify the means," he said in a March 15 phone interview. "For a group that had branded itself as 'values voters,' it's a fairly remarkable move."
Survey data from October 2016 underscores that transformation. In a PRRI/Brookings poll, the share of white evangelicals who said an elected official who committed an immoral act in their personal life could still behave ethically and fulfill their duties in their public and professional life rose to 72 percent from 30 percent in June 2011.
Morning Consult/Politico polling also detected a positive shift among white evangelicals in sentiment toward Trump the president, as opposed to Trump the candidate.
An October 2016 survey, conducted in the wake of the release of the 2005 "Access Hollywood" tape featuring Trump talking about groping women in crude terms, showed 54 percent of white evangelicals viewing Trump favorably. But one week into his presidency that figure had risen to 74 percent. (In the latest Morning Consult/Politico survey, it was 69 percent, inside the 5-point margin of error for that subgroup.)
"Obviously, white evangelicals are loyal to their man," said David Gibson, director of Fordham University's Center on Religion and Culture, in a March 15 phone interview. "It's not easy for any of us to change our minds about political decisions that we've made or even deeper loyalties. And especially when you've framed those loyalties in terms of religion and morality, it's really hard to do a reversal on those feelings."
That majority of white evangelicals who have not changed their minds have rationalized their sentiments about the president's personal history in different ways, experts said.
Some evangelicals have likened Trump to two ancient rulers, King David and Cyrus the Great, who despite their imperfections were ultimately used as tools of God, according to the Bible. Another common view is that Trump only recently became a born-again Christian -- accordingly, his past indiscretions are not relevant to his current life -- and that he is being molded by God.
"I think that the biggest factor that has made that a compelling narrative is the fact that he is perceived as a political outsider," Karen Swallow Prior, an English professor at Lynchburg, Va.-based evangelical school Liberty University, said in a March 14 phone interview. "Because Trump is seen as an outsider that just adds a component to the narrative that somehow he is used by God ... because he wasn't part of the system, he's coming from the outside."
The White House did not respond to a request for comment.
Gibson noted that as the country grows more secular and white evangelicals continue to lose influence as a voting bloc, "it's hard to see what he could do" to lose support from that group.
"The psychological horizon here is that they'll continue to double down as they feel increasingly besieged," he said. "The level of loyalty to strong men, or perceived strong men, like Trump, may well continue to grow."
Tuesday brought fresh developments in two other cases concerning Trump's past conduct with women.
New York Judge Jennifer Schecter ruled against a motion from the president's personal attorneys to dismiss a defamation case brought by Summer Zervos, a former contestant on NBC's "The Apprentice," according to court documents cited by Politico. Zervos brought the case after Trump accused her of fabricating claims that he had sexually assaulted her in 2007.
Another lawsuit, filed in Los Angeles Superior Court on behalf of former Playboy model Karen McDougal, hit a little closer to the Daniels storyline. The former Playmate is seeking to negate a 2016 legal agreement in which American Media Inc. effectively bought her silence for $150,000 regarding an alleged 10-month romantic relationship with Trump in 2006 and 2007, according to court documents cited by The New York Times.
This story has been updated to include recent developments concerning Trump's alleged indiscretions.
Cameron Easley is Morning Consult's lead analyst for U.S. politics. Prior to moving into his current role, he led Morning Consult's editorial coverage of U.S. politics and elections from 2016 through 2022. Cameron joined Morning Consult from Roll Call, where he was managing editor. He graduated from the University of North Carolina at Chapel Hill. Follow him on Twitter @cameron_easley. Interested in connecting with Cameron to discuss his analysis or for a media engagement or speaking opportunity? Email [email protected].
We want to hear from you. Reach out to this author or your Morning Consult team with any questions or comments.
Contact Us