Poll: World Cup Rivals NBA Finals, World Series in Capturing Young Adults' Attention
Interest in soccer attributed to increase in viewing options, growth of Major League Soccer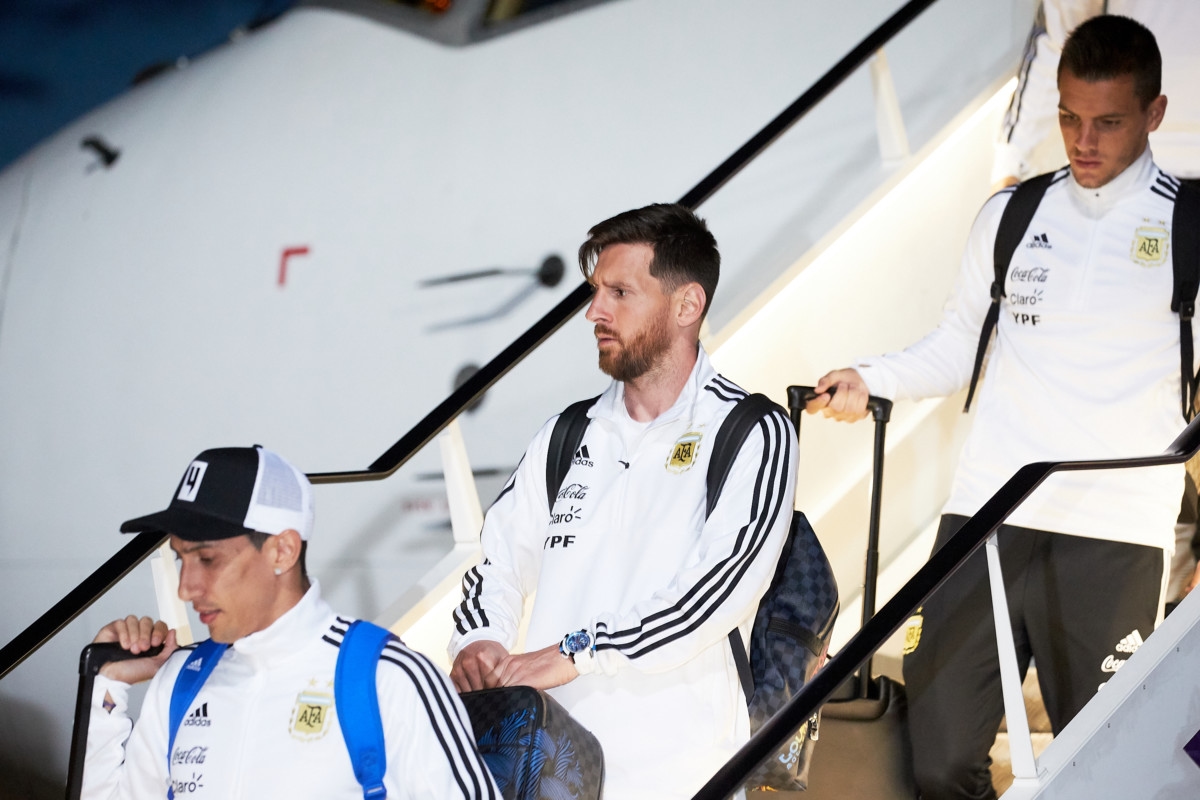 Key Takeaways
Adults ages 18-29 are about as likely to watch the World Cup (38%) as they are to watch the NBA Finals (40%) or MLB World Series (39%), a new Morning Consult poll shows.

71% of adults who watched the 2014 World Cup also plan to watch the 2018 tournament, while 16% of this group  won't watch and 13% either don't know or have no opinion.
Last fall, when the U.S. men's national soccer team failed to qualify for the FIFA World Cup for the first time since 1986, one of the biggest losers was Fox Sports, which had paid more than $400 million for the English-language U.S. broadcast rights for the 2018 and 2022 World Cups.
Though the absence of the U.S. men's team in the 2018 World Cup in Russia may dampen the enthusiasm of some viewers who had watched the Americans in the 2014 World Cup in Brazil, where they made it to the round of 16, a new Morning Consult poll suggests that a potential bright spot for Fox lies in adults ages 18-29.
In the survey conducted May 31-June 4, 38 percent of young adults said they are likely to watch the World Cup, on par with the 39 percent who said the same about the Major League Baseball World Series and 40 percent for the National Basketball Association finals. The poll's margin of error is 2 percentage points.
The three sporting events only trail the National Football League's Super Bowl, with 65 percent of young adults saying they are likely to view it.
Young people are far more likely to watch the World Cup than the other age groups, with 20 percent of all U.S. adults saying they plan to watch the 2018 World Cup. But even among people who said they watched the World Cup in 2014 and won't be watching this World Cup, 71 percent said they plan to watch the event. Meanwhile, 67 percent of people who attended a Major League Soccer match in the past year said they will watch the FIFA tournament.
Without the U.S. team to root for, among all U.S. adults who said they will watch the World Cup this year, England and Mexico drew the most support, followed by Brazil.
Jason Davis, a host for SiriusXM Radio Inc. reporting on soccer, attributes the growth in interest in the sport among young adults to the variety of streaming options and FIFA marketing tactics, including Electronic Arts Inc.'s FIFA video game series that debuted in 1993.
"We have an established group of young people who treat the sport seriously," Davis said in a phone interview on June 6. "I think those people moving into positions of influence and authority is going to have a huge influence on soccer popularity moving forward."
Former U.S. Soccer Federation president Sunil Gulati, who is also an economics professor at Columbia University, said this age group's use of social media plays a large role in fostering interest in the sport.
"You have much more active, engaged fans than you would have 10, 20 years ago. That may be true in other sports, but it's particularly true here where you got millennials," Gulati said in a phone interview on Thursday. "They're involved in social media in a way that's different from fans of a different generation."
The U.S. Soccer Federation did not respond to a request for comment.
Howard Hamilton, founder and chief executive of Atlanta-based Soccermetrics Research LLC, said most U.S. soccer fans don't have allegiances solely tied to a national team. In big soccer countries, fans have stronger ties to their club, or city, team than they do to the national team, and Hamilton said U.S. fans have started following suit.
"I think in the U.S., you didn't see that for a very long time," Hamilton said in a phone interview on June 4. "But as the league has gotten stronger, fans have shifted their primary allegiance from their national team to their club team."
That plays out in Atlanta, where the Major League Soccer team Atlanta United has seen record attendance in its second season, drawing an official crowd of 72,035 to its home opener against D.C. United on March 11. By comparison, the Atlanta Falcons, the city's NFL team, drew 71,960 attendees on average to a game in the 2017-2018 season, according to ESPN data.
Only in its second season, the team has seen unprecedented growth in its fanbase, said Jason Longshore, a commentator for Atlanta United. When Atlanta was announced as an MLS expansion team in 2014, the owner and the founding team worked with local media and sports groups to ensure that soccer was introduced into the city's sports scene with the same prestige as the NFL and MLB teams.
"The biggest thing Atlanta United has done since they put together a team is make it a big deal," Longshore said in a phone interview on Friday.
Atlanta is a city defined by its young, international population. According to 2016 U.S. Census Bureau information, 137,669 residents are between the ages of 20 and 34, making up 30.2 percent of the city's population, higher than the national average of 20.7 percent. Longshore said on game day, Atlanta United games are one of the most diverse places in the city.
"Soccer is part of the sports conversation, and I think in a lot of other cities, soccer is in its own other world, its own little bubble," Longshore said. "In Atlanta, it's been able to cross over and get out of that."
Yet, based on Nielsen data, Fox Sports is most likely going to miss out on viewers in the 2018 World Cup. In the 2014 World Cup, each of the U.S. men's games landed a spot in the top 10 most-watched U.S. broadcasts for the tournament, according to Nielsen data. The final World Cup match between Germany and Argentina was the most viewed at 22.7 million combined viewership across U.S. networks, following by U.S. matches that brought in between 11.2 million and 19.8 million viewers.
Fox Sports did not respond to a request for comment.
However, ratings are bound to look up for Fox Sports in 2026 when the World Cup is hosted in North America across the United States, Mexico and Canada and Fox Sports is the official English-language U.S. broadcaster.
"The 1994 World Cup in the U.S. helped catalyze the sport's current domestic popularity, and FOX Sports has continued to proudly cover and support the game," the broadcaster said in a statement today. "As the official English-language broadcaster of the next three FIFA World Cups, we expect the 2026 tournament to represent another massive leap forward in North America."
FIFA voted to give North America the bid Wednesday, and when surveyed prior to the vote, 63 percent of adults who watched the 2014 World Cup said they are likely to attend or watch the 2026 tournament if it is hosted on the continent. Another 31 percent said they were not likely, and 6 percent said they did not know or had no opinion. The United States last hosted the World Cup in 1994 across nine different cities.
Gulati has spent the past six months since stepping down from his role at U.S. Soccer focusing on securing the World Cup 2026 site for North America.
"Now, we have a professional league on the men's side, a professional league on the women's side, a lot of stadiums that have been built for Major League Soccer, so the game is at a much higher level of fan awareness, fan involvement, consumer recognition," Gulati said. "Having this big event and being able to target it will give the game a big boost."
Sam Sabin previously worked at Morning Consult as a reporter covering tech.
We want to hear from you. Reach out to this author or your Morning Consult team with any questions or comments.
Contact Us