Americans Are Actually Pretty Good at Counting Calories
But polling shows people take factors like salt, protein and fat into account over calories when considering foods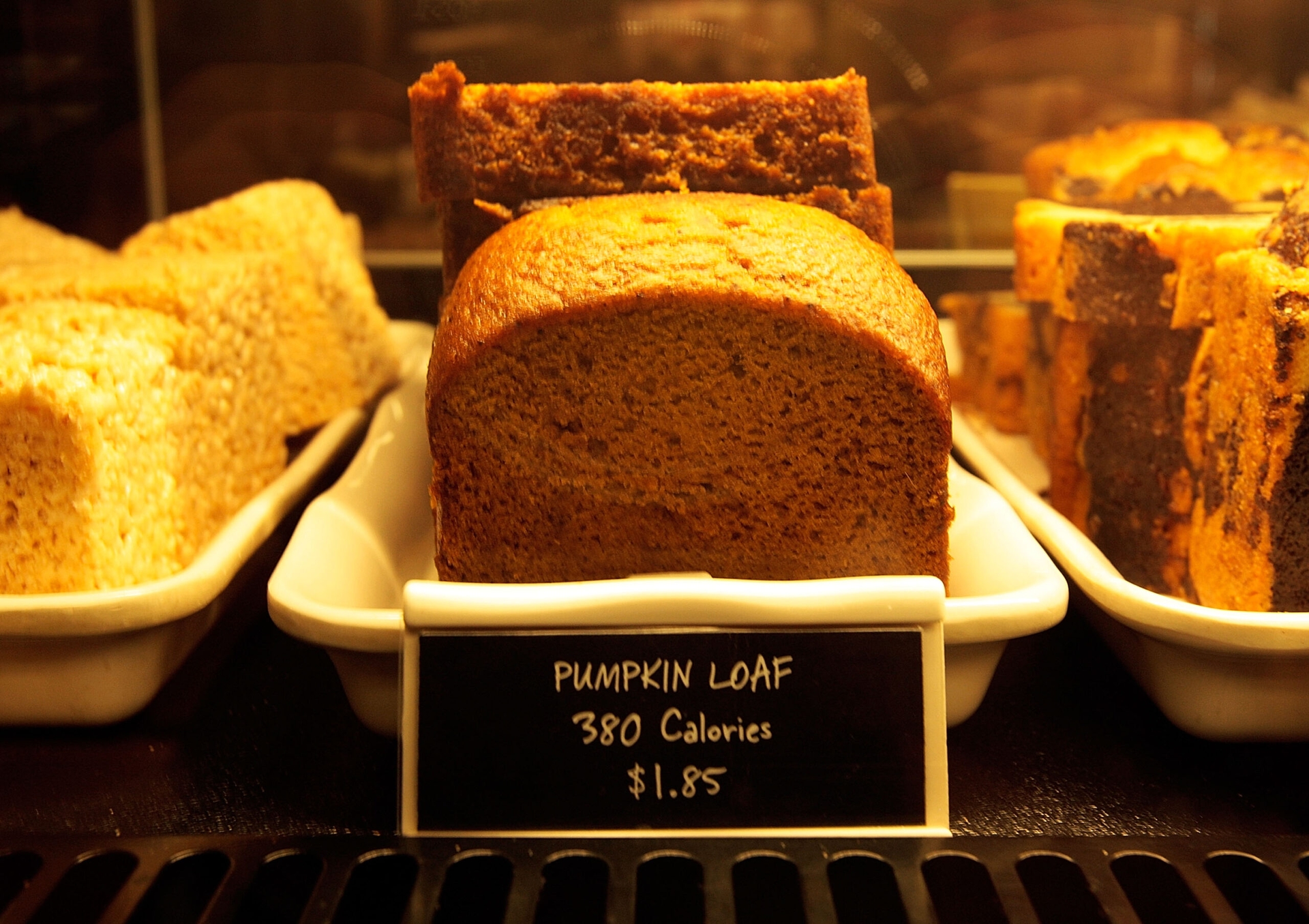 Key Takeaways
Consumers were 110 calories off in their calorie count estimates of 40 popular meals and snacks.

Among the foods that the public underestimated, guesses were off by an average of 165 calories, while respondents were only 65 calories off for food they overestimated.

But calories don't rule all: 54% said the amount of sugar an item contains is extremely or very important when deciding what to eat, compared to 39% who said the same of calorie count.
Americans are spending more on eating out than ever before, something that could be contributing to the nation's expanding waistline.
Spending on so-called food services and drinking places, which include restaurants, fast food joints and bars, nearly matches spending in grocery stores and liquor stores: $58.9 billion versus $59.8 billion, according to April 2018 estimates from the U.S. Census Bureau.
Five years ago, spending between the categories was about $7 billion apart.
Eating out can make calorie counting trickier, which may be a problem for the 61 percent of Americans who have dieted, per a recent Morning Consult survey.
A recent Food and Drug Administration rule that went into effect in May adds transparency to menus by requiring chain restaurants with more than 20 locations to post calorie and nutrition information.
And while a new national survey suggests consumers are, on average, pretty good at guessing calorie counts, their underestimations are more far off compared to the actual calorie count than their overestimations, suggesting the rule could help Americans opt for lower-calorie options.
The Morning Consult survey asked respondents to guess how many calories were in 40 popular food items at fast food, fast casual, and sit-down restaurants -- from a hot fudge sundae to sweet and sour chicken. Then Morning Consult compared guesses to how each item is listed on the Department of Agriculture's Food Composition Databases.
The survey was conducted June 9-10 among 2,200 U.S. adults with a margin of error of 2 percentage points.
Consumers were 110 calories off in their estimates on average --  a relatively small discrepancy, according to most nutritionists.
"Three cheers for any consumer who is paying attention to a healthy intake," Linda Bunyard, a registered dietitian and manager at Johns Hopkins Weight Management Center, said by email last month.
Angie Murad, a wellness dietitian at the Mayo Clinic Healthy Living Program, which provides nutritional expertise to clients, also agreed that being roughly 100 calories off in estimating food was pretty good -- for one meal.
The bigger problem starts to emerge if consumers eat out more than once per day, she said in a June interview, resulting in estimates for the day that are off by hundreds of calories.
The typical adult eats out for five of the 21 meal occasions in a week, roughly one-quarter of their meals, per National Restaurant Association research.
And while consumers were more likely to overestimate calorie counts than underestimate them, their underestimates were off-target by an average of 100 calories compared to their overestimates.
Among the food the public underestimated, guesses were off by an average of 165 calories. Respondents were only 65 calories off for food they overestimated.
The taco salad was one of Americans' biggest misses. A beef taco salad rings in at 906 calories, but the public said it had fewer than half of that (446 calories).
"People tend to underestimate their calories and overestimate their activity" said Murad, a dynamic that's created a population that's 71 percent overweight or obese, according to the 2013-2014 National Health and Nutrition Examination Survey.
Obesity has hit some communities harder than others. Black Americans are more likely to be obese and to have high blood pressure than white Americans, according to data from the Centers for Disease Control and Prevention and the National Institutes of Health.
The Morning Consult survey showed that black adults' calorie count guesses averaged about 50 percent worse than that of white adults: 159 calories versus 109 calories.
Elizabeth Racine, a professor in the Department of Public Health Sciences at the University of North Carolina at Charlotte, pointed to a growing field of research on this topic: social determinants of health. The field examines how social, economic and physical surroundings -- such as living in a "food desert" or a lack of educational programing on nutrition -- determine health and help explain health disparities among racial groups.
Black adults' social determinants tend to create health disparities between their community and other racial and ethnic groups, she said in an interview last month.
Black Americans could also be apathetic to calorie counts, as the group tends to diet less than white Americans, Racine said, a point that's supported by Morning Consult polling: 63 percent of whites have gone on a diet, compared to 53 percent of blacks.
White communities' thin ideal is not necessarily held up in many black communities, Racine suggested.
Of course, calorie content is not representative of overall diet quality.
"Calorie counts are just one measure of nutritional quality," said Amy Gorin, a registered dietitian in the New York City area in an interview last month -- something many consumers are mindful of, according to the survey.
Among a list of nutritional characteristics of a food, consumers prioritized calorie count lower than the amount of protein, fat or salt that a food contains, when considering whether to eat something.
Most (54 percent) said the amount of sugar an item contains is extremely or very important, compared to 39 percent who said the same of calorie count.
Dietitians offered different takes on what they would change about the order of the list -- such as giving more priority to organic foods and calorie counts -- based on whether people were trying to lose weight, address a dietary issue or just eat healthier.
Luisa Szakacs, the founder of Marpé Nutrition LLC, a health and nutrition company, said this priority list is nearly the exact opposite of how she advises clients.
"Eat foods that are natural," she said in an interview in June. "Organic if you can, but natural at best."
And don't stress over calorie count, she added, as those extra calories aren't nearly as harmful as the synthetic ingredients added to many foods -- any of which are available on menus across the country.
Joanna Piacenza leads Industry Analysis at Morning Consult. Prior to joining Morning Consult, she was an editor at the Public Religion Research Institute, conducting research at the intersection of religion, culture and public policy. Joanna graduated from the University of Wisconsin-Madison with a bachelor's degree in journalism and mass communications and holds a master's degree in religious studies from the University of Colorado Boulder. For speaking opportunities and booking requests, please email [email protected].
We want to hear from you. Reach out to this author or your Morning Consult team with any questions or comments.
Contact Us