Supreme Court's Abortion Ruling Will Ripple Across the Reproductive Care Landscape. Women Are Worried About Birth Control and Much More
Nearly 3 in 5 women under 45 say they're worried about the accessibility of birth control if Roe v. Wade falls, an 11-point jump from April, before the high court's draft opinion leaked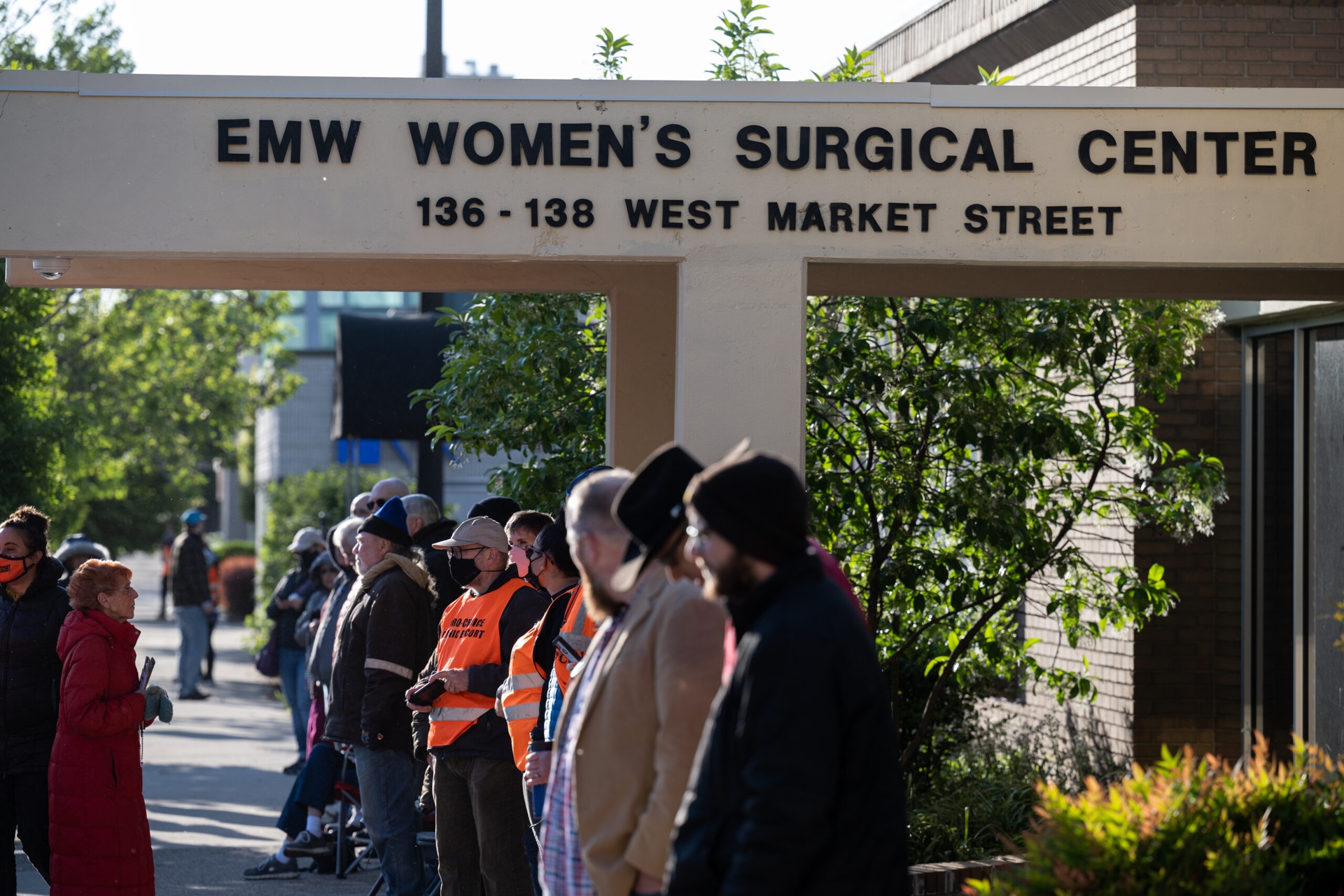 Key Takeaways
About a quarter of women under 45 said they are likely to start using birth control in the next year.

Adults were more likely to say abortion is a necessary medical procedure or a private health care decision than they were to say it's a public interest issue that states should decide or that abortion is unnecessary due to adoption and birth control adoptions.

Providers say the patchwork abortion landscape across the country, and the increased public urgency around abortion, will have significant spillover effects on the reproductive care landscape more broadly.
Public perception of abortion access and concerns over the future of reproductive care are already beginning to shift since the Supreme Court indicated it plans to strike down Roe v. Wade this summer, a new Morning Consult survey found.
Abortion providers have known for months that the Supreme Court could overturn Roe, the landmark 1973 ruling that established federal abortion rights, and they've spent years adjusting to a growing number of state restrictions. What's changed since the high court's draft majority opinion was leaked, they say, is the sense of urgency around abortion rights — in line with the survey, which found women under 45 are increasingly worried about their access to reproductive care and are weighing their options for a post-Roe world.
"We've been predicting this for a long time, but this has spurred people into action," said Dr. Jiana Menendez, a family medicine doctor and abortion provider in New York. "It was hard to get buy-in from people, and all of a sudden people care because they're about to lose their rights in a tangible way."
One point: 36% of women under 45 now say abortions are difficult to access in their area, up from 26% who said as much in December.
Concern over abortion access could drive shift in birth control plans
Further, 57% say they're worried about access to birth control if the Supreme Court limits or overturns Roe v. Wade, up from 46% in April, just before the opinion was leaked. Black and Hispanic adults were more concerned about birth control access than white people. It appears to be affecting their planning, too: About a quarter of women under 45 said they are likely to start using birth control in the next year, up from about 1 in 5 who said the same in April.
Their preferred method of birth control could change, too. Menendez said her patients are increasingly seeking long-acting reversible contraception like intrauterine devices — even in New York, where abortion rights are written into state law. 
"We saw the same shift when Trump was elected, and we're seeing it again," she said.
In wake of the Supreme Court's draft opinion, Democratic lawmakers are reviving a push to ensure health insurers are adequately covering birth control as required by the Affordable Care Act — though Rep. Lois Frankel (D-Fla.), co-chair of the Democratic Women's Caucus, emphasized that birth control is "not a trade-off at all" for abortion access.
Frankel said House Democrats are also planning hearings to highlight the impact that the demise of Roe would have and identify the steps lawmakers can take to fill gaps in access, given a House-passed bill to codify abortion rights failed in the Senate.
In the survey, 3 in 5 adults said abortion is a private health care issue and people should have the right to decide if they want to continue a pregnancy, compared with 24% of adults who said it's a public interest issue and states should be able to decide whether to offer abortion.
Anti-abortion adults are split on some restrictions
Yet many people don't fall neatly on one side of the abortion debate, including those who believe it should be illegal in all or most cases.
While the vast majority of anti-abortion adults said they support bans at various stages of pregnancy, they were split on whether abortion should be banned entirely: 43% are in favor of a no-exceptions ban, while 46% said they oppose one.
Some anti-abortion adults are also worried about the repercussions if Roe falls, including 35% who said they're concerned about people who continue unwanted pregnancies, a much lower share than the 65% of adults overall who said they're worried about it.
In states with more restrictive abortion laws, the ripple effects for pregnancy care are already becoming clear. In Texas, where a six-week abortion ban took effect last year, some providers have been hesitant to give drugs to patients who experience miscarriages, because the same pills are used for medication abortions. In the worst cases, miscarriages can cause infections that lead to sepsis, a potentially life-threatening condition.
"Where's the line for when their life is the most threatened?" Menendez said. "When do you offer them care and stop gambling with their life for a pregnancy that cannot survive?"
The Supreme Court ruling could also complicate matters for people who become pregnant through in vitro fertilization (IVF), given they sometimes end up with more fertilized eggs than they can safely carry.
Abortion advocates, public preparing for post-Roe landscape
Dr. Atsuko Koyama, a pediatrician and abortion provider in Arizona, said the ambiguity around pregnancy's health risks, coupled with state laws that carry harsh penalties for abortion providers and patients, could "have an incredibly chilling effect" on patients' willingness to seek care and providers' willingness to offer it.
Both Koyama and Menendez are fellows with the advocacy group Physicians for Reproductive Health.
Most of the public expressed concerns about the state-level fallout of the draft decision. While a majority of adults (55%) don't know if their state has a trigger law — meaning abortion would automatically be banned should Roe fall — those who said their state has one were slightly more likely to be worried about some of the effects.
Meanwhile, adults who support abortion rights were overwhelmingly in favor of a slew of potential measures that states could take in a post-Roe world, such as providing access to free birth control and making medication abortion easier to access. And roughly 1 in 5 women under 45 said they'd consider moving out of state or closer to another state if abortion access were restricted where they live.
Advocates are toying with similar ideas. In Arizona, which is set to enact a 15-week abortion ban this summer, Koyama said there are talks about setting up a clinic closer to the state's border with California, which lawmakers want to make an abortion "safe haven" for patients coming from other states.
As abortion providers and advocates consider a post-Roe landscape with patchwork state rules, they're also seeking to make medication abortion more accessible — a move 62% of adults said they support.
"When it comes to self-managed abortion, the greatest risk is more legal than it is medical," Koyama said.
Gaby Galvin previously worked at Morning Consult as a reporter covering health.
We want to hear from you. Reach out to this author or your Morning Consult team with any questions or comments.
Contact Us