Abortion Access Has Always Been Patchwork. Providers Say It's About to Get a Lot Worse
1 in 5 U.S. adults thinks it's easier to get an abortion now than it was 5 years ago, survey finds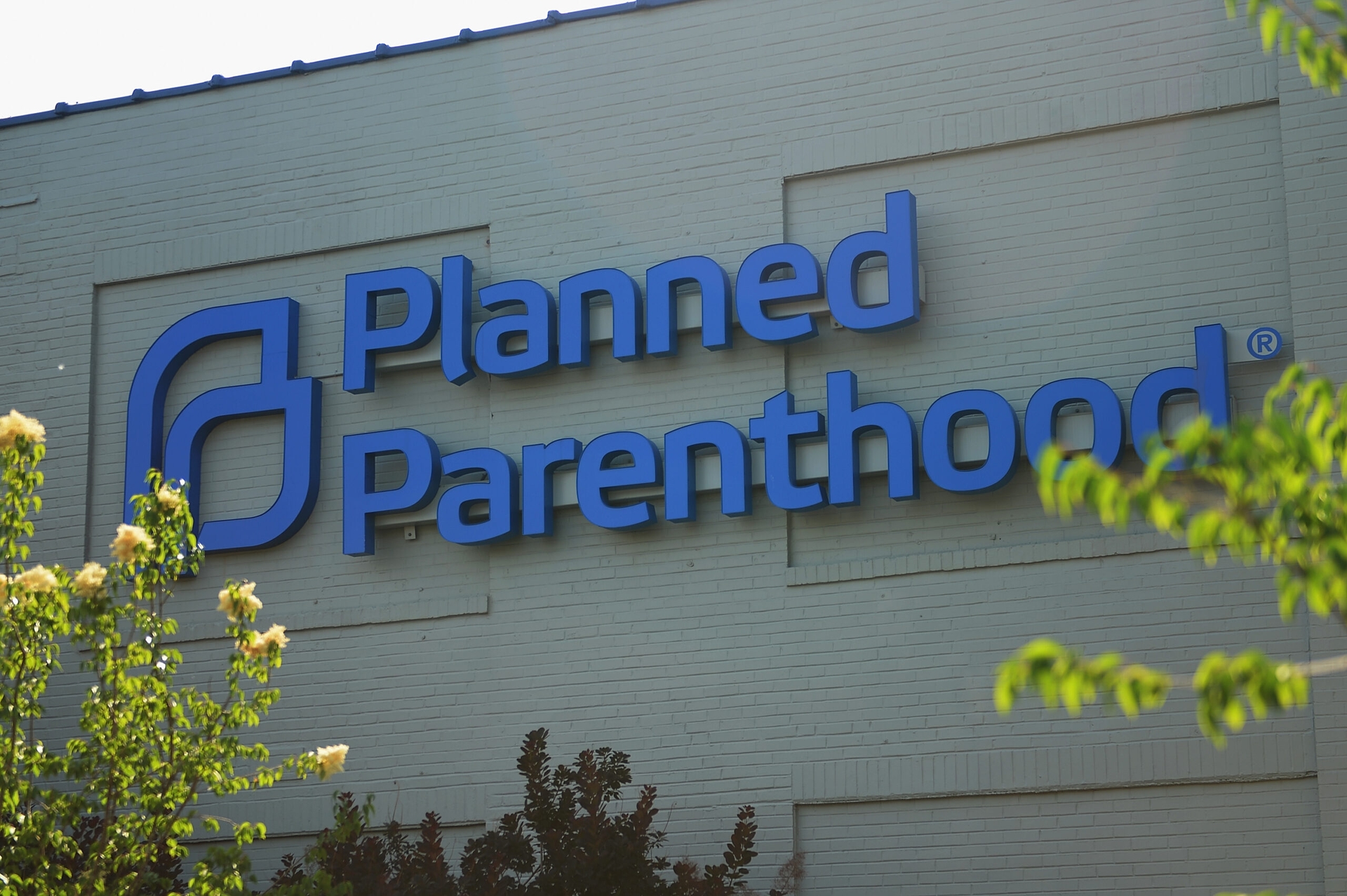 Key Takeaways
31% of insured adults and 22% of those without health coverage said it would be easy to get an abortion near where they live.

More than half of Democrats and Republicans are in favor of some restrictions on abortion, such as requiring that they be performed by a licensed physician.

46% of women under 50 currently have a reproductive health care provider.
Three in 10 American adults say it would be easy to get an abortion near where they live. Roughly 1 in 5 think abortions are more accessible today than they were five years ago. And men and people with health coverage are much more likely than women and uninsured adults to say as much.
Those are just a few of the findings of a new Morning Consult survey that ​​comes as advocates on both sides of the abortion debate gear up for intense state-level battles over the future of reproductive health care. The data explores the public's experiences with such services and their perceptions of the clinical landscape for abortion care — and shows that some state-level restrictions, widely backed by Republicans, also have support from more than half of Democrats.
Access to abortion and other reproductive health services have long been uneven across the country, and some states have inched closer to all-out bans in recent years. States have enacted more than 100 laws restricting abortion in 2021, a record high, according to the Guttmacher Institute, and in parts of the country, people must travel more than 300 miles to get an abortion.
"We're just really seeing a further fracturing of abortion access in this country," said Anna Bernstein, a health care policy fellow at The Century Foundation, a progressive think tank. "People have been struggling to access abortion care for a long time."
3 in 10 Adults Say It's Easy to Access Abortions in Their Area
Adults were asked whether they think it's easy or difficult to access abortion care near where they live
Poll conducted Dec. 2-6, 2021, among 2,200 U.S. adults, with a margin of error of +/-2%.
Now, the future of federal abortion rights is in question after Supreme Court's conservative majority signaled it may uphold Mississippi's abortion ban after 15 weeks of pregnancy. The court will also allow a controversial Texas law to stay in place while a legal challenge continues, meaning private citizens can sue anyone who helps someone obtain an abortion after about six weeks.
The poll suggests that costs, limited care nearby and a lack of insurance were barriers for the subset of women who had trouble accessing abortion or other reproductive health services. That's based on an initial read of 58 women in the survey. Advocates say those issues will be exacerbated by restrictions that severely limit the number of abortion providers operating in a state, and in some states, like California and Illinois, clinics are preparing for an influx of out-of-state patients.
"These restrictions just compound one on top of the other to make abortion harder to access, more expensive to access and putting it further out of reach for people struggling to make ends meet," Bernstein said. Patients may also be getting abortions later into pregnancy "if they're having to travel further, which also increases the cost of abortion care."
Legal challenges could mean more strain on abortion clinics, anti-abortion services
Abortion providers in Illinois, considered a haven for reproductive rights, and Missouri, where a ban on abortions after eight weeks of pregnancy is working its way through the courts, have been grappling with these issues for years. In 2019, Planned Parenthood built a new health center in southern Illinois, less than 20 miles from the border, to accommodate patients looking to get around Missouri's rules. Now, the center is also seeing a surge in patients from Texas, Oklahoma, New Mexico and elsewhere.
"There's only so many providers, there's only so many places to get a procedure, and many of the states in between Texas and Illinois are also navigating complex restrictions," said Dr. Colleen McNicholas, chief medical officer for Planned Parenthood of the St. Louis Region and Southwest Missouri.
Abortion clinics and anti-abortion services alike are preparing for a wave of patients seeking care in the event that the Supreme Court overturns or weakens Roe v. Wade, the landmark 1973 ruling that established the constitutional right to an abortion. If Roe is struck down, more than 20 states have so-called trigger laws that would immediately ban or severely restrict abortion. Others have codified abortion rights in state law.
"It won't take long for the burden on the system to really break the system," McNicholas said.
Despite majority support for legal abortion from the electorate and the public overall — 55 percent of adults said abortion should be mostly or always legal, as opposed to 35 percent who said it should be mostly or always illegal — many adults are in favor of some restrictions. More than half of Democrats and Republicans alike favor a mandate that abortions be performed by licensed doctors, as well as counseling and waiting periods for people seeking abortions and requiring parental consent for minors.
Notably, 33 percent of adults are in favor of restrictions on private health insurance coverage of abortions, while 56 percent said state Medicaid programs should be able to fund medically necessary abortions.
Across Parties, Most Adults Back Counseling, Waiting Periods, Parental Consent for Patients Seeking an Abortion
The share of adults who said they support the following policies:
Poll conducted Dec. 2-6, 2021, among 922 Democratic adults and 641 Republican adults, with margins of error of +/-3% and 4%, respectively.
Anti-abortion organizations that offer some services to pregnant people are also seeing an uptick in interest. In the weeks before Texas' law went into effect in September, Heartbeat International, a faith-based nonprofit with ties to pregnancy resource centers, started getting more calls about pregnancy tests and limited ultrasounds, particularly in the state's metro areas, according to Andrea Trudden, the group's head of communications.
Clinics affiliated with the group are "doing the same work that they have always done to provide that care and support for the women calling; it's just they're getting more calls," Trudden said, adding that some sites adjusted their hours to accommodate the increased demand.
The Supreme Court isn't the only decision-maker on federal abortion access. The Food and Drug Administration is weighing whether to make permanent a policy that allows patients to get the abortion pill via telehealth rather than requiring an in-person clinic visit, which it is allowing during the COVID-19 pandemic. Nineteen states already ban the practice or require that a doctor be present when dispensing the medication, and this month, Texas increased the penalties for providers who prescribe pills for medication abortion through telehealth or the mail.
Heartbeat International runs a helpline for those looking to reverse their medication abortions, and Trudden said the group is staffed up and "anticipating an increase" in calls should the FDA make the pills permanently easier to access through telemedicine.
Abortion restrictions could affect broader reproductive care landscape
In California, meanwhile, abortion providers and advocates are looking to make the state a safe haven for patients seeking to end their pregnancies. They're pushing state lawmakers to reimburse providers for care given to those who can't afford to pay for their abortions, including people coming from out-of-state who don't qualify for assistance through California's Medicaid program.
In the poll, roughly half of adults said they were worried about losing access to local abortion and reproductive health care services if the Supreme Court allows states to impose more restrictions on abortion. Further, a quarter of Democrats threatened to move if abortion access is restricted where they live.
Restrictions on abortion could also disrupt a community's overall health care landscape. Clinics offering abortions typically provide other medical services, such as birth control, testing for sexually transmitted infections and cancer screenings. And states with more restrictive abortion rules tend to have higher maternal death rates, according to research from Tulane University.
The Morning Consult survey found that just 46 percent of women under 50 currently have a reproductive health care provider. They're split on where they seek these services: half see an office-based OB-GYN, 25 percent have an office-based primary care provider, 19 percent go to safety-net clinics and 6 percent get care via telehealth.
In the St. Louis region, McNicholas is weighing new ways of offering other sexual health and reproductive care, such as via telehealth or new locations, as out-of-state patients seeking abortions take up more clinic resources.
"We have our eyes wide open and are really thinking about outside-of-the-box ways and innovative ways that allow us to continue providing that full spectrum of care," she said.
Correction: An earlier version of this story misstated Heartbeat International's denominational ties. 
Gaby Galvin previously worked at Morning Consult as a reporter covering health.
We want to hear from you. Reach out to this author or your Morning Consult team with any questions or comments.
Contact Us