Half of Voters Disapprove of Supreme Court Ruling to Overturn Roe v. Wade
Survey comes amid health care, political fallout of decision to revoke federal abortion rights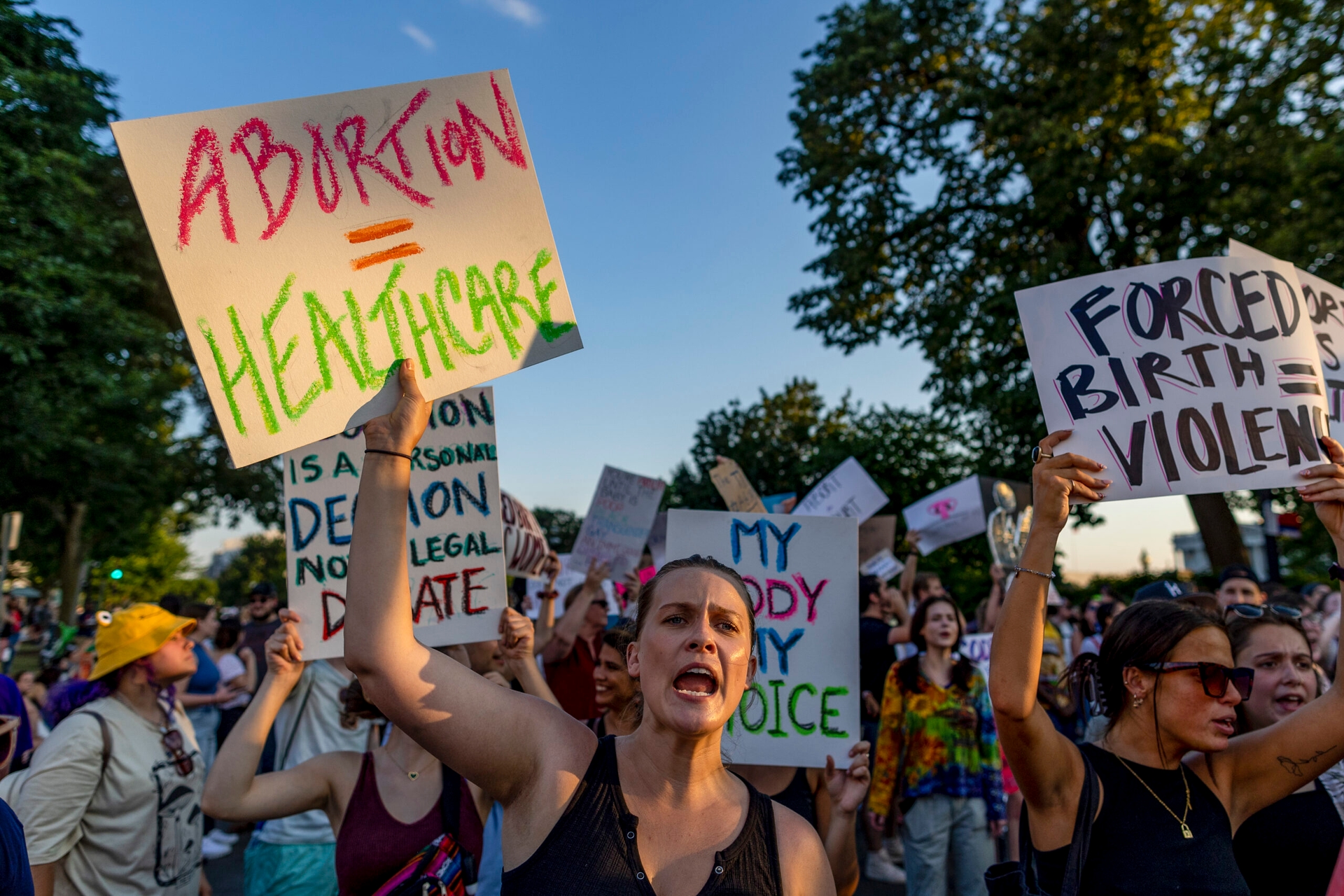 Key Takeaways
50% of voters disapprove of the Supreme Court's decision to overturn Roe v. Wade, while 40% approve.

Over half of voters want presidential action to ensure access to birth control and medication abortion, and a bill to establish federal abortion rights granted through Roe.

About 4 in 5 voters said they'd seen, read or heard "a lot" or "some" about the ruling over the weekend.
Half of voters disapprove of the Supreme Court's decision to strike down Roe v. Wade — and fewer approve of it, according to a new Morning Consult/Politico survey following the ruling, which revoked the constitutional right to abortion after nearly 50 years.
The survey indicates the U.S. electorate remains divided on the long-contentious issue: 50% of voters said they disapprove of the high court's decision, while 40% approved. Those perspectives were largely along party lines, with Republicans nearly as likely to approve of the decision (62%) as Democrats were to disapprove of it (67%). Men were more likely to approve of the ruling than women, though 56% of GOP women were on board.
Notably, about 1 in 5 voters who support abortion rights said they approve of the ruling.
The Friday decision paves the way for about half of states to restrict or ban abortion, while liberal states such as California have moved to shore up abortion protections. As the news reverberated over the weekend, abortion providers scrambled to redirect patients who could no longer legally terminate their pregnancies under new state limitations, and Democratic leaders laid out their plans to protect abortion access — though legislative action to establish federal abortion rights is all but dead in the divided Senate.
Providers and abortion-rights advocates have warned that the high court's ruling will have ripple effects across the reproductive health care landscape, and the abortion-rights organization Guttmacher Institute estimates that as of December 2020, 58% of girls and women ages 13 to 44 lived in a state that is "hostile" to abortion rights.
But while about 4 in 5 voters said they'd seen, read or heard at least something about the decision over the weekend, the survey indicates many voters are unaware of how their own lives could be affected. Roughly 2 in 5 said they don't know if their state has passed, or plans to pass, either abortion restrictions or protections.
The White House is weighing its post-Roe roadmap, and the survey shows the electorate wants policymakers to take some steps in response to the ruling. Two in 3 voters, for example, want the Biden administration to use executive action to ensure people maintain access to birth control, while a slim majority also wants presidential action to solidify access to medication abortion and for lawmakers to pass a bill to codify the federal abortion rights granted through Roe v. Wade.
The Biden administration is looking to prevent states from banning pills used for medication abortion, which have been approved by the Food and Drug Administration and are also used to manage miscarriages. Some states have already taken steps to restrict medication abortion offered through telehealth.
Meanwhile, Health and Human Services Secretary Xavier Becerra said the department is considering ways to help people to travel to get abortions if they live in restrictive states. And a group of Black congresswomen pushed the administration to declare a national public health emergency, which 45% of voters said they would back.
Yet voters are less likely to say Congress and the administration will manage to put any of these measures in place.
The June 24-25, 2022, survey was conducted among a representative sample of 2,005 registered voters, with an unweighted margin of error of plus or minus 2 percentage points.
Gaby Galvin previously worked at Morning Consult as a reporter covering health.
We want to hear from you. Reach out to this author or your Morning Consult team with any questions or comments.
Contact Us