Most Don't Care About the Metaverse, but Moviegoers Tell a Different Story
Media and entertainment analyst Kevin Tran unpacks why frequent moviegoers should be targeted in the metaverse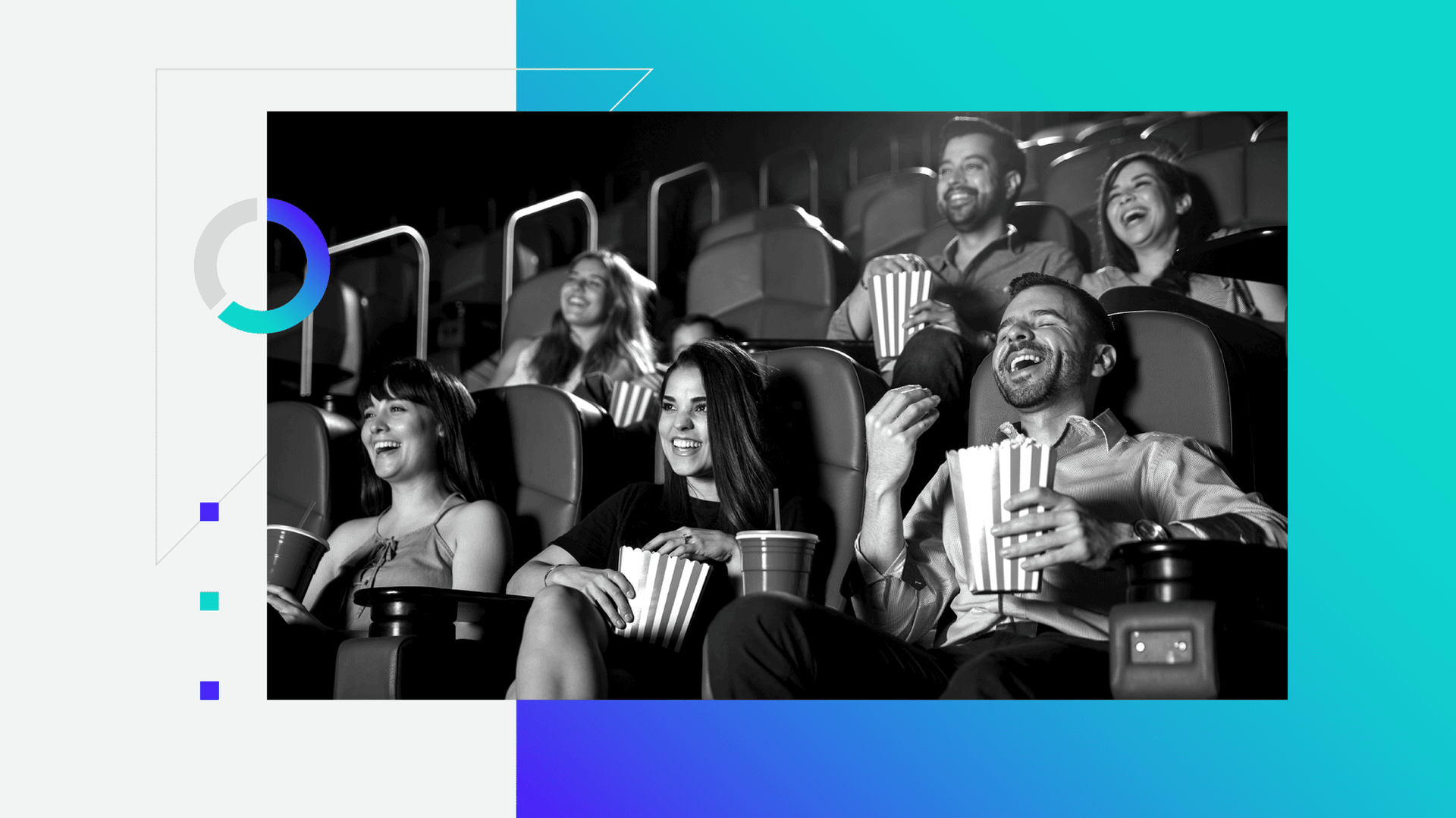 The metaverse is far from mainstream, but moviegoers are much more interested in it than the general population is. Media companies should do more to capitalize on this by running campaigns that could convince cinema fans to make even more trips to movie theaters.
While prominent media industry brands and leaders continue to show interest in reaching consumers in the metaverse, noticeably absent from such announcements in 2022 are media conglomerates and film studios drumming up interest for upcoming theatrical releases in platforms like Roblox and Fortnite.
Both media companies and movie theater operators really should be doing more metaverse activations — such as creating branded skins for Fortnite or hosting virtual events on another immersive platform — even though consumers are returning to theaters. The most frequent moviegoers, it turns out, are much more aware of the metaverse than the general population, according to new Morning Consult data.
Respondents reporting how much they have seen, read or heard about the metaverse

Survey conducted Aug. 24-25, 2022, among a representative sample of 2,210 U.S. adults, with an unweighted margin of error of +/-2 percentage points. Figures may not add up to 100% due to rounding.
Nearly 2 out of 3 respondents who went to the movies at least three times in the past month said they had heard "a lot" or "some" about the metaverse, far more than the 46% of U.S. adults who said the same.
It seems intuitive, then, that film studios should make bigger theatrical release promotion plays on platforms like Fortnite, Roblox and Decentraland. We've already seen some attempts at this, but the intensity should be dialed up, especially as Roblox is planning to expand its ad partnerships scope to include offerings like branded game zones in 2023. Last year, Warner Bros. hosted a launch party for "In the Heights" in Roblox to coincide with the film's day-and-date release, and also debuted the trailer for "Tenet" in Fortnite.
These metaverse promos likely resonate more with moviegoers. Over 3 in 5 (61%) of those who went to the theater at least three times in the last month said they trust brands that advertise in the metaverse "a lot" or "some," and 41% of those who went to the theater once or twice said the same. The share of all U.S. adults (29%) who felt similarly about such brands was much lower.
Some media executives have probably cooled on investing in metaverse activations due to consumers largely returning to out-of-home activities like going to movie theaters, and it's likely that the biggest movie buffs are already aware of the major theatrical releases by virtue of being at the theater so often.
But creating activations similar to what Warner Bros. did with "In the Heights" may still bring additional value to certain films: It's one thing to learn about a movie through a trailer, but being able to interact with and learn about a story's setting or characters in an immersive experience may be what actually convinces some people to watch it in theaters.
Moreover, even though box office revenue through early July was up a lot compared with last year, it was still down 32% from the same period in 2019. There are times — such as the back half of 2022 — when theaters experience a dearth of mega-budget blockbuster films, and creating immersive experiences centered around smaller-budget or nonfranchise films could be one way for movie studios to drum up industry buzz while also increasing box office receipts.
For example, Universal — which has mostly nonfranchise films hitting theaters in 2022 — could look to create a metaverse activation for its upcoming film "Halloween Ends," which is part of a franchise but of the relatively low-budget ilk. To generate more theater traffic, Universal could recreate Laurie Strode's house in a platform like Roblox, along with characters from the franchise such as Michael Myers.
The most frequent moviegoers are much more open to learning about the metaverse
Another plus for box office stakeholders is that the most frequent moviegoers are much more interested in learning about the metaverse than all U.S. adults and smaller cohorts with other media interests. While just 26% of U.S. adults said last month that they were "somewhat" or "very" interested in learning more about the metaverse, that figure was 55% for those who identified as gamers and 63% among respondents who had gone to the theater at least three times in the past month.
Respondents' level of interest in learning more about the metaverse*
*Respondents were given a brief description of what the metaverse entails prior to being asked this question.
Survey conducted Aug. 24-25, 2022, among a representative sample of 2,210 U.S. adults, with an unweighted margin of error of +/-2 percentage points. Figures may not add up to 100% due to rounding.
Frequent moviegoers may report greater interest because they're more used to immersing themselves in media, and therefore might be more open to other types of media experiences, like using a VR headset to access a virtual world. Moviegoers, for example, tend to be bigger gamers than the average consumer: About 1 in 2 respondents (51%) who went to the theater at least three times in the last month said they played video games at least seven hours a week over the same time frame. That figure was 39% for those who went to the theater once or twice and just 32% for the general population.
Meanwhile, according to the Motion Picture Association, those going to the theater at least once a month only accounted for 3% of the population of the United States and Canada in 2021, but this group punched well above their weight in terms of impact, making up 36% of domestic box office revenue last year. There's a massive opportunity here for movie theaters to tap in to, even if those campaigns don't ultimately attract Ariana Grande Fornite concert-level audiences.
The fact that some metaverse participants are bigger spenders than others could also help media executives get past any hesitancy stemming from what we call the metaverse paradox: the phenomenon of media companies and consumers both being interested in the other party interacting with the metaverse first, but neither being willing to fully dive in until the other does.
Media companies that are able to accept the challenges that come with this paradox can also start to think about how metaverse platforms can benefit beyond just amplifying theatrical release awareness. In late August, for example, Disney was reportedly mulling over an Amazon Prime-like offering that would include perks to boost consumer spending on the company's merchandise, streaming services and theme park experiences. This bundle could even be expanded to include metaverse experiences — an area of interest for CEO Bob Chapek and co., who have already made metaverse-related executive hires and tied the company's IP into Fortnite by offering Marvel and Star Wars digital skins. Down the line, Disney's Prime-like offering could include access to new Disney IP-related skins every month that can be worn in platforms like Roblox and Decentraland.
Kevin Tran is the senior media & entertainment analyst on the Industry Intelligence team, where he conducts research, authors analyst notes and advises leaders in the media & entertainment industry on how to apply insights to make better business decisions. Prior to Morning Consult, Kevin was a media analyst at Variety Intelligence Platform, Variety's premium subscription service. Kevin graduated from the Haas School of Business undergraduate program at the University of California, Berkeley. @ktran223
For speaking opportunities and booking requests, please email [email protected].
We want to hear from you. Reach out to this author or your Morning Consult team with any questions or comments.
Contact Us