How Inflation Concerns Are Impacting Consumer Spending
Morning Consult's Industry Intelligence team analyzes the effects of rising prices on U.S. adults' purchasing decisions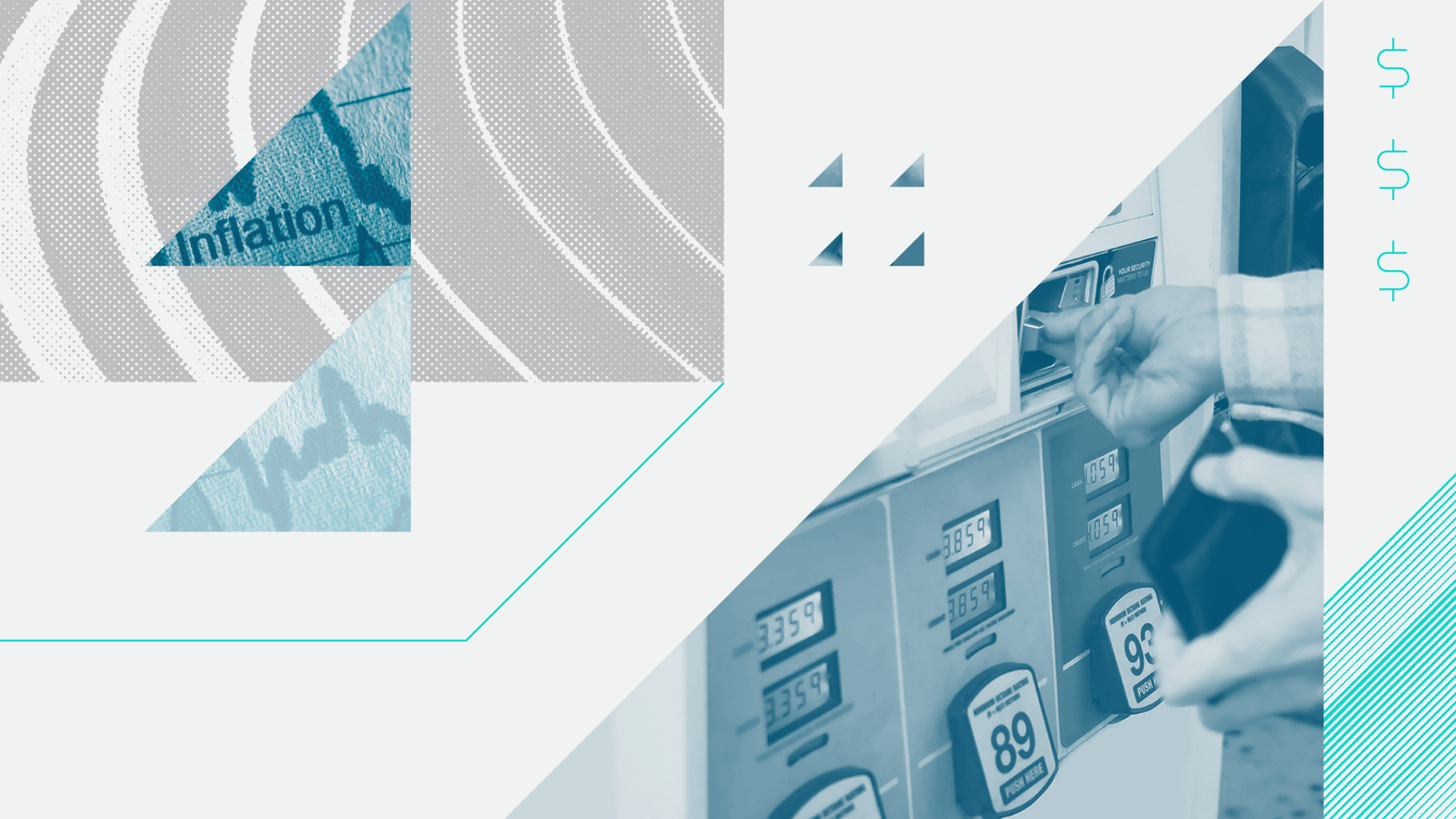 America is experiencing inflation saturation.
Inflation news has been dominating the airwaves — rising to a fever pitch last month when year-over-year consumer prices were up 9.1%, a four-decade high — and Americans have been pulling back accordingly. Growth in consumer spending has slowed, and Morning Consult's latest research shows that U.S. adults are buying cheaper alternatives to the products they regularly purchase, a trend that seems unlikely to let up in the near future.
Below, we dive deeper into U.S. adults' current exposure to inflation news, the efforts they're taking to absorb price hikes across major spending categories and the changes they'll make in their daily routines should current economic conditions persist.
Inflation concerns are high among U.S. adults
Nearly 9 in 10 U.S. adults report having seen, read or heard something about inflation, with 60% saying they've heard "a lot" about the topic. This is in line with similar shares who said they're "very concerned" about inflation and its impact on their household finances (64% and 61%, respectively).
Respondents were asked how much they had seen, read or heard about inflation
Survey conducted July 22-24, 2022, among a representative sample of 2,210 U.S. adults, with an unweighted margin of error of +/-2 percentage points. Figures may not add up to 100% due to rounding.
Groceries and gas, two areas hit hard by inflation, topped consumers' worries, with 74% and 72% of U.S. adults, respectively, saying they're very concerned about inflation affecting prices in those categories. Discretionary expenses and big-ticket items ranked more toward the middle and bottom of the pack, likely because they're cheaper and easier to get rid of (entertainment subscriptions, for example) or because consumers are less likely to make repeat purchases (as for air travel).
How consumer purchasing decisions are changing amid record high inflation
Two-thirds of respondents said that they've intentionally taken steps in the last month to save money because of price jumps. Many consumers are cutting back on discretionary dining and seeking cheaper options on everyday essentials like gas and groceries, while others are delaying purchases altogether, especially for big-ticket items.
Next, we examine why consumers are spending and saving across key categories, and what they're likely to do if inflation continues to rise.
How respondents who saved money did so across categories
Survey conducted July 22-24, 2022, among 1,218 to 2,022 U.S. adults who said they tried to save money in a category as a result of rising inflation, with unweighted margins of error of up to +/-3 percentage points. Responses of "Other" and "None of the above" not shown.
Older consumers are the most likely to cut back on gas
Consumers have proved they're willing to cut back on or seek out other options if gas prices climb too high, but the choices they're making vary by age. Older cohorts are more likely to choose to cut back altogether, while younger ones tend to search for cheaper options: 62% of baby boomers said they purchased less gas to save money compared with 45% of Gen Z adults. Similarly, 29% of Gen Zers reported seeking out less expensive gas options, nearly double the equivalent share of baby boomers. This is likely because boomers can choose not to use their vehicles for everyday activities and thus have the ability to cut back, whereas other age groups who are still working and traveling may not be able to do the same.
Luckily, consumers are finally starting to feel some relief. The national average for the price of gas has fallen below $4.50 for the first time in two months, and if prices continue to stabilize, more consumers may head back to the pump and return to more frequent car travel. But if a recession takes hold, similar trends of cutting back and finding cheaper alternatives will likely continue.
Gen Z is still committed to hitting the road
Road trips are a staple summer travel plan, and even with high gas prices, many Americans have remained committed to traveling by car. In June, a majority (61%) of U.S. adults planning to travel this season said they would do so by car. But now, inflation looks to be putting many summer road trips on hold. Nearly half (49%) of U.S. adults said they did less car travel than usual in order to save money.
One group, however, is bucking the trend. Just a third of Gen Z adults said they traveled less by car to save money, compared with 47% of millennials who said the same. Gen Z adults are also the most likely to say they sought out a cheaper way to ensure they could still enjoy car travel, such as carpooling to share costs or using an app to find cheap gas. Putting plans on hold during the height of the COVID-19 pandemic has likely made Gen Z travelers more resilient this summer, and businesses engaging with summer road trippers should take note. Tailoring offers and deals to these young travelers could be a key differentiator.
For many adults, restaurant spending is on the chopping block
Despite slower price growth for food consumed away from home compared with food eaten at home, most U.S. adults still feel that preparing meals at home saves money. In June, 6 in 10 consumers said the affordability of preparing food at home relative to ordering from restaurants was a major incentive, a higher share than for any other reason.
Consumers across demographics are cutting back at restaurants to save, but millennials and higher-income consumers are among the most likely to be making this change. These two groups spend the most at restaurants, so they have bigger dining-out budgets to trim — and more savings to gain — than other demographics.
To save money on groceries, consumers are clipping coupons and switching to generic brands
For most households, groceries are the second highest monthly expenditure after housing, and thus a category where price growth can't be ignored. While demand for groceries in general is relatively inelastic, the category's hundreds of subcategories — some essential and some discretionary — offer plenty of opportunities for consumers to buy less overall or opt for cheaper alternatives. To make ends meet, consumers are comparing prices, buying generic products and clipping coupons.
Millennials are less likely than Gen Xers and baby boomers to say they have cut back on grocery purchases. Members of the former cohort are the most likely to have children living at home, so they may feel like they have little wiggle room to cut back. In addition, millennials are more likely to say they are cutting back on restaurants to save money, which might necessitate more grocery spending, or at the very least fewer cuts.
Efforts to save on apparel are led by women
Food and gas may dominate the inflation headlines now, but the apparel sector offers a good indicator of the trade-offs shoppers will soon face. Notably, women are more worried about inflation's impact on apparel than men are (65% versus 59%). Women are also more likely to say they've tried to save money on apparel purchases in the past month, though they still report spending more on the category now than they were a year ago. Shoppers with annual household incomes between $50,000 and $99,999 are most likely to report trying to save on apparel "often." Mid-tier earners' frequent efforts to save are a reflection of their inability to absorb inflation's impact as easily as higher earners — although they can still afford to do some shopping, as inflation hasn't squeezed discretionary spending entirely out of their budgets.
Consumers from different generations are cutting back equally on entertainment
The shares of consumers across age groups who cut down on paying for entertainment experiences — going to a movie theater, theme park or concert — were virtually identical, though variation across income levels was as high as 10 percentage points. The low variance among generations is surprising given that younger consumers are more likely than their older counterparts to frequent venues like theme parks and movie theaters. But given that entertainment-related purchases aren't essential like gas and groceries, consumer behavior in this category is still a lagging concern and likely won't come to a head until the fall.
This finding reinforces how providers of entertainment experiences such as movie theaters and theme parks are far from out of the woods heading into the second half of the year. To soften the blow of more consumers potentially cutting down on entertainment experiences heading into the fall, businesses like movie theaters and live event venues should further experiment with digital opportunities such as movie screenings on gaming platforms like Roblox and digital versions of concerts (like Justin Bieber's virtual concert) to attract additional revenue by way of sponsorships or merchandise sales.
Adults who have yet to make changes to save money are willing to do so if inflation continues to climb
While many consumers have already made a number of adjustments to help weather current economic conditions, those who haven't are primed to do so if inflation continues to rise. A majority of adults said they were willing to cut back on all items we surveyed except groceries. For example, three-fourths of U.S. adults who said they did not delay purchasing electronics in the past month added that they are willing to do so if inflation intensifies, which could spell trouble for retailers this holiday season. Deals and discounts may not be enough to incentivize consumers to purchase these big-ticket items if economic conditions worsen.
Respondents who said they did not make changes to save money in the past month were asked if they're willing to do so if inflation continues to rise
Survey conducted July 22-24, 2022, among 458 to 1,612 U.S. adults who said they did not make lifestyle changes to save money in the last month, with unweighted margins of error of up to +/-5 percentage points.
Other actions that these adults said they're willing to take if inflation continues to rise are not absolute. They are measures that allow them to largely still do what they want, but at a different location or date, like watching a movie at home instead of in a theater or searching for cheaper travel options. This demonstrates that consumers who have held off on making changes to save money are eager to maintain their lifestyles and routines.
Morning Consult continuously gauges public sentiment on inflation and how it impacts consumer behavior. To get the latest intelligence to inform your decision making, subscribe to Our Best Intel, a daily briefing on the most important data, charts and insights from the Morning Consult team.