How Consumers Are Changing Their Restaurant Habits as Inflation Continues
Food & beverage analyst Emily Moquin examines how dining out, takeout and delivery orders are changing amidst economic uncertainty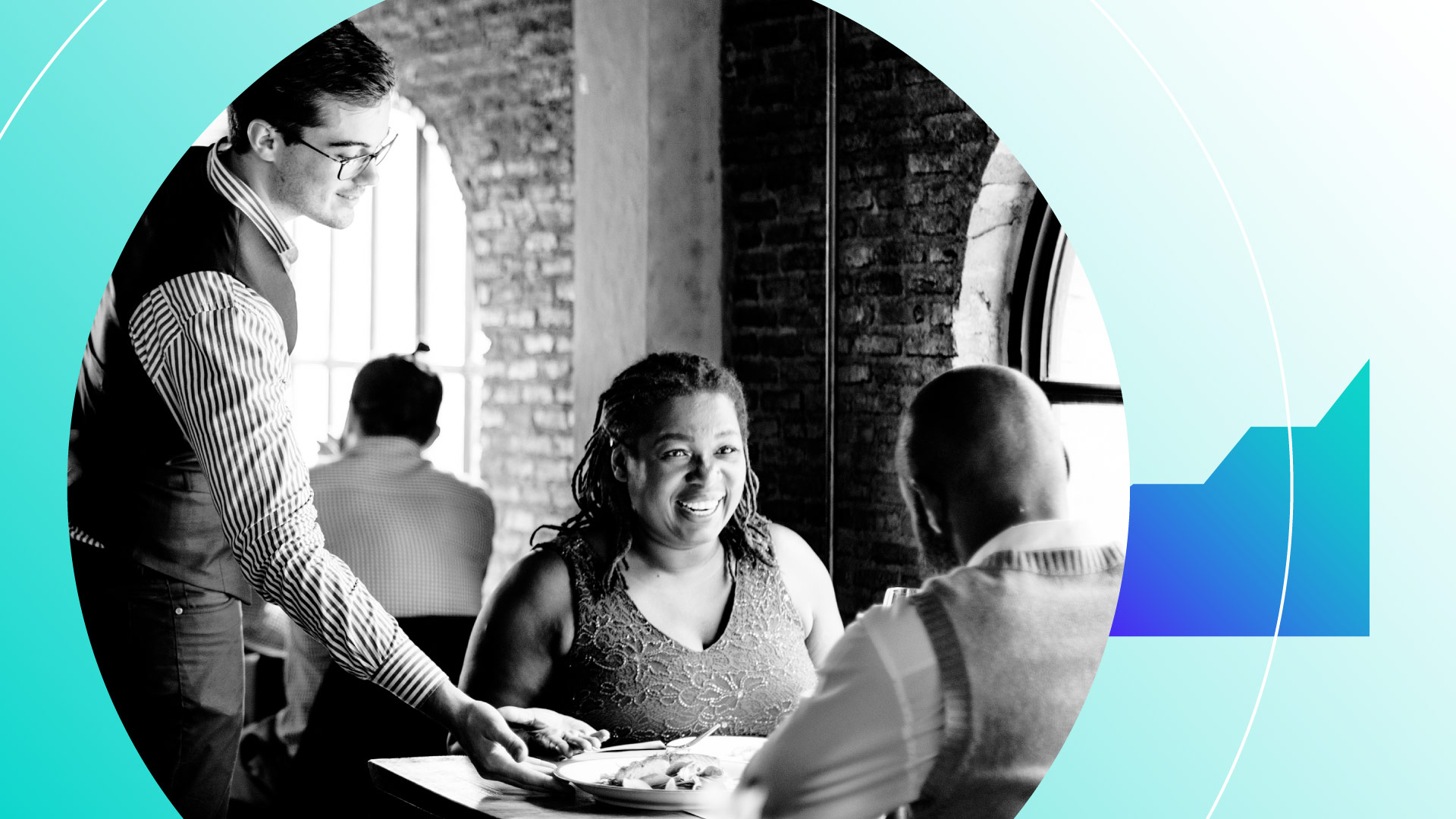 Key Takeaways
In January, 55% of U.S. adults said they made changes to the way they eat and drink as a result of inflation — and 83% of those respondents said they were eating out at restaurants less often.

Dining-out frequency has not returned to pre-pandemic levels, and consumers aren't  swapping those on-premises occasions for takeout and delivery orders; they're simply staying home.

With fewer opportunities to earn consumers' dining-out dollars, it's more important than ever for restaurants to deliver differentiated experiences and look to loyalty programs to win repeat visits.
For more exclusive data on the changing consumer landscape in food & beverage, download Morning Consult's latest State of Food & Beverage report.
In the face of prolonged price growth, consumers are being forced to scrutinize their monthly budgets and decide what is truly essential. And as long as consumers are looking for ways to save, restaurants are on the chopping block: Earlier this year, just over half (55%) of U.S. adults said they made changes to the way they eat and drink as a result of inflation in January and, among those respondents, 83% said they were eating out at restaurants less often. 
Inflation is pressuring diners' choices
Not only do restaurant meals cost more than meals made at home, they also cost more than they used to. Restaurant menus' price growth is at near peak levels as operators grapple with continued labor shortages and elevated food costs from manufacturers. 
Consumer price index, year-over-year percent change

Source: Bureau of Labor Statistics
Restaurants fall into a discretionary expense category, so consumers are more likely to walk away from those purchases when tightening their belts. For that reason, operators are often reluctant to raise prices, prompting slower price growth in the sector than in the food-at-home category. However, the duration of the aforementioned factors has left many operators with no choice. 
These menu price increases are not flying under consumers' radars: Nearly 3 in 4 (73%) U.S. adults said they noticed in January that dining at restaurants cost more than it previously did. This notable change in cost, in addition to prolonged inflation across other categories, is leading restaurant diners to change their behaviors. 
Consumers are growing more sensitive to restaurant prices
Consumers are increasingly price sensitive when it comes to spending at restaurants. Morning Consult's Price Sensitivity Index for restaurant meals and takeout, which measures whether consumers have walked away from purchases altogether due to price, has climbed since tracking began in early 2022, particularly among middle-income and high-income consumers. 
Lower-income consumers are less likely to buy restaurant meals in the first place and, as experienced budgeters, their price sensitivity is generally higher. But February data showed an inflection point where middle-income consumers reported a higher level of sticker shock than lower-income consumers when it came to restaurant prices. This suggests that those in the middle tier are increasingly feeling the impact of inflation on their monthly spending.
Price sensitivity for restaurants and takeout meals, by annual household income
(3-month moving average)

Source: Morning Consult Economic Intelligence
Constrained by inflation, dining-out rates have not rebounded to pre-pandemic levels
Price sensitivity and broader financial concerns are keeping diners home: After shutdown orders in March of 2020 precipitated a steep decline in dining-out frequency, the shares of adults across income levels who said they dine out at least weekly started to rebound when the COVID-19 vaccine rolled out in early 2021. But by mid-year, higher-than-expected inflation started to make headline news. Since then, the share of adults who said they dine out at least weekly has stagnated. 
As the most price-sensitive group, those in lower-income households have cut back on dining out the most. During the first week of February, 35% of those making less than $50,000 annually said they ate at a restaurant at least weekly, down 15 percentage points from the same week in 2020. This group tends to favor quick-service outlets over other restaurant types, so that tier will disproportionately feel the impact of their changing behavior.
Shares of U.S. adults who said they dined out at a restaurant at least once a week, by annual household income
Source: Morning Consult Brand Intelligence
Consumers are ordering takeout and delivery less frequently
Since inflation started to climb in mid-2021, consumers have also reported less frequent off-premises orders. The share of U.S. adults ordering takeout at least once a week declined 9 points between May 2021 and February 2023. 
Share of U.S. adults who ordered meals for takeout or delivery at least once a week
Surveys conducted Jan. 17, 2021-Feb. 4, 2023, among representative samples of roughly 2,200 U.S. adults each, with unweighted margins of error of +/-2 percentage points.
Some consumers are cutting out these orders altogether, while others are shifting to a less frequent cadence, perhaps getting takeout a few times a month instead of once a week. Since consumers often eat delivery and takeout meals at home anyway, these orders are more easily swapped for a made-at-home meal than those from on-premises dining occasions. 
Since consumers are limiting their dining-out occasions, when they do make the effort to go out to eat it's more important than ever for restaurants to provide differentiated on-premises experiences — from customer service to menu offerings — that add value compared to competition and meals at home. Restaurants should also take account of their loyalty strategy, including rewards programs and personalized deals and offers, to help shore up repeat visits. 
Sofia Baig and Kayla Bruun contributed.
Emily Moquin previously worked at Morning Consult as a lead food & beverage analyst.
We want to hear from you. Reach out to this author or your Morning Consult team with any questions or comments.
Contact Us