Retailers Need to Rebuild Consumer Trust and Bring Fun Back to Stores as Inflation Persists
Retail & e-commerce analyst Claire Tassin reveals what really matters to consumers when it comes to trust in — and enjoyment of — shopping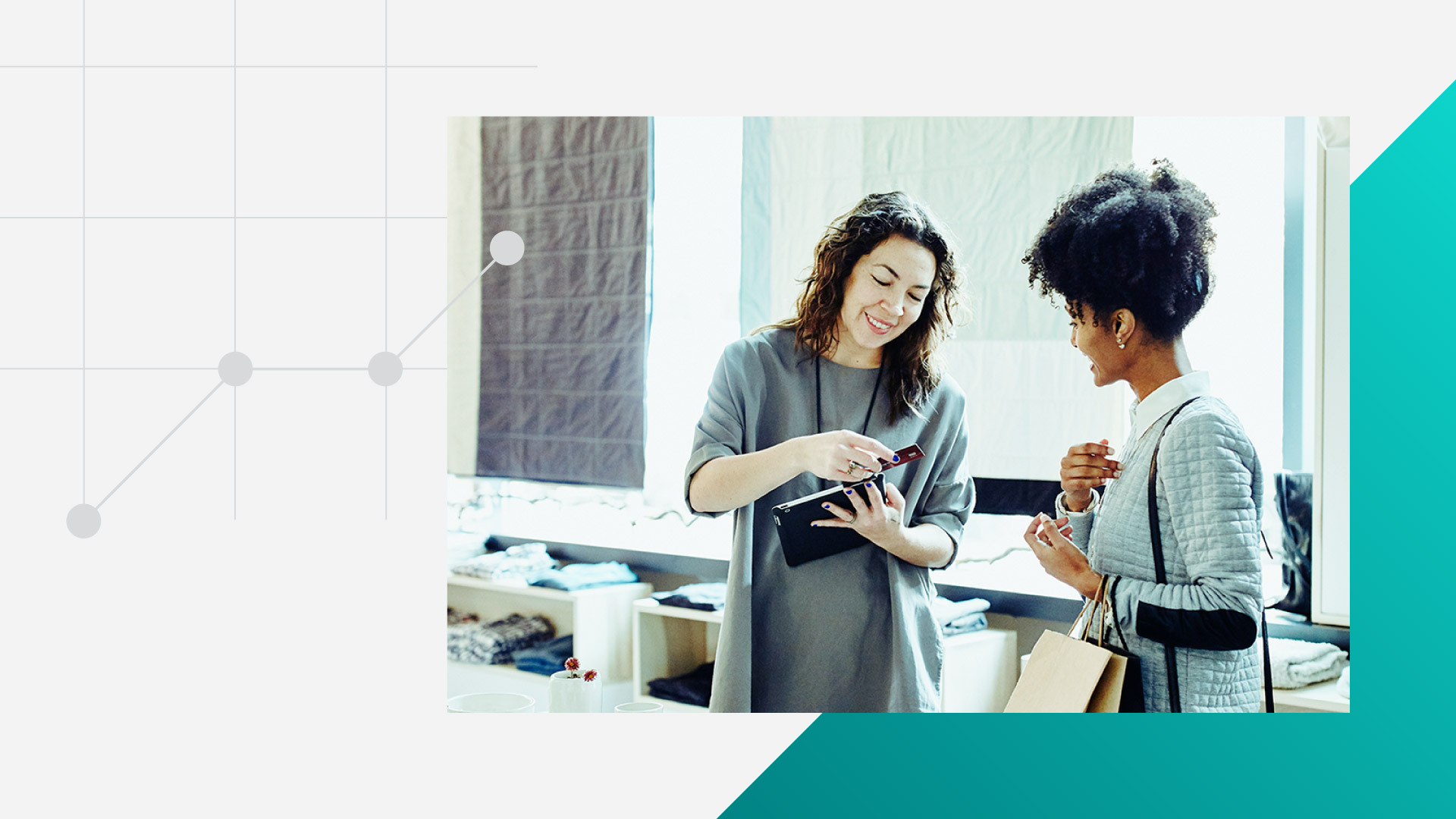 Key Takeaways
Just 77% of U.S. adults (and 68% of Gen Zers) trust online-only brands, and shoppers' enjoyment of the in-store experience is declining. 

Inflation is putting a damper on shopping and shaking up consumers' behavior and retail relationships. 

E-commerce brands have a significant trust gap to overcome and more disparate trust drivers among key growth segments. Bringing back in-store shopping enjoyment with new product and brand launches — such as the trend of bringing digital direct-to-consumer brands into traditional retailers — can help sustain foot traffic.
For more exclusive data on inflation's impact on consumer shopping attitudes and behaviors, download Morning Consult's latest State of Retail & E-Commerce report.
Inflation has shaken up consumer buying behavior, and that means retailers are losing customers to the competition — or to not shopping at all. In March, 67% of U.S. adults reported shopping at discount stores to save money, which is not far from a series high of 70% last November. Around three-quarters (76%) reported looking for deals and coupons, which will take shoppers away from their preferred stores, and 72% are shopping less overall. 
This means consumers' store loyalty has been disrupted, and retailers need to work to both earn the trust of new shoppers and regain the trust of those who have switched in search of discounts. Further, all that discount hunting has sucked the fun out of shopping, and fewer shoppers are reporting that they enjoy the experience — a trend that is particularly concerning for brick-and-mortar stores. 
Online retailers suffer from a significant trust gap
There's a stark gap between the share of adults who trust online-only brands (77%) and the share who trust brands with a brick-and-mortar presence (93%). This disparity is present across all generations. In fact, Gen Z has the lowest trust of online brands among all generations, and lower-income shoppers (those with less than $50,000 in annual household income) are also less inclined than higher-income individuals to trust online-only brands.
Shares of shoppers who find retailers "very" or "somewhat" trustworthy
Survey conducted Dec. 28-31, 2022, among a representative sample of 2,200 U.S. adults, with an unweighted margin of error of +/-2 percentage points.
Brands without a physical presence suffer from a trust gap because it's easier to misrepresent products in a solely digital space. Savvy shoppers know online reviews are often fake, social media followers can be bought, and photos might not accurately represent the real product — if the product arrives at all. Overcoming that gap requires stronger brand recognition and accurate product representation, to start. 
How brands can overcome Gen Z's trust gap with online retail
Not only do online-only retailers have the largest trust gap to contend with, but they also have the most disparate trust drivers between key demographics. Shoppers who do trust online-only brands say that those retailers keep their information secure, consistently have products in stock and offer discounts. But Gen Z adults have a larger online-only trust gap, and additional elements are needed to capture their trust — namely, offering local pickup options and personalized recommendations based on their shopping history. The rankings shown below are the result of a dual-model regression method, where 1 is the strongest predictor of trust and 13 is the weakest.
Ranked impact of each of the following features on consumer trust:
Survey conducted Dec. 28-31, 2022, among a representative sample of 2,200 U.S. adults. These rankings were determined using a dual-model regression-based method, which quantifies the importance of a series of predictor variables in predicting an outcome variable.
Retailers with a physical presence have much more consistent top trust drivers between Gen Z and the general population. Discounts are still less important to Gen Zers, and the youngest shoppers trust stores where they can socialize and shop at the same time. Stores that are attractive to Gen Zers will carry their favorite brands and encourage in-store product try-ons.
A key theme across the industry for 2023 is refocusing on loyalty and retention, but online-only brands have a much steeper hill to climb, given overall lower trust among consumers. Winning over Gen Zers online means investing in flexible delivery options, like partner networks for pickup, and improving personalization capabilities. Discounts don't entice younger shoppers. Brands with physical locations have less work to do on trust, but still should gut check reward program relevance and encourage tactile product exploration. 
Bringing the fun back to in-store shopping
Consumers' indication of shopping channel preference due to enjoyment of the experience has dwindled since elevated inflation really took hold in the United States. Last April, 62% of those who prefer shopping in stores said it's because they enjoy the experience; in February, that number was 50%. Enjoyment of online shopping saw a similar decline last spring, but it has largely flattened out since then. 
The drivers of an enjoyable in-store shopping experience vary by individual, but there are a few things most of us can agree on — namely, efficient checkout lines. Looking at drivers of store enjoyment by income group, we see that efficient checkout and shopping as a social activity are strong attributes across the board. 
Ranked impact of each of the following features on shopping enjoyment, by annual household income:
Survey conducted Dec. 28-31, 2022, among a representative sample of 2,200 U.S. adults. These rankings were determined using a dual-model regression-based method, which quantifies the importance of a series of predictor variables in predicting an outcome variable.
Shopping itself has entertainment value for those earning less than $100,000 annually but is less of a priority for wealthier shoppers, who are more concerned that the products they want are in stock at the store. Discovering new products drives store enjoyment for middle- and high-income adults, who have more flexibility to add new items to their carts, while low-income adults may be on stricter budgets that limit impulse shopping.
As digital-first direct-to-consumer brands increasingly enter the wholesale market with traditional retailers, these brands will gain exposure to new customers, and stores can use new brand and product assortments as a reason to invite shoppers to come discover something new.
Claire Tassin is the lead retail & e-commerce analyst on the Industry Intelligence team, where she conducts research, authors analyst notes and advises leaders in the retail & e-commerce industry on how to apply insights to make better business decisions. Before joining Morning Consult, Claire was an analyst at Gartner, where she conducted research on shifting consumer behaviors and expectations, as well as trends and technology relevant to marketing leaders in the retail sector. She graduated from Washington University in St. Louis with a bachelor's degree in psychology. For speaking opportunities and booking requests, please email [email protected].
We want to hear from you. Reach out to this author or your Morning Consult team with any questions or comments.
Contact Us