TikTok Is Officially the Influencer Platform
Brands analyst Ellyn Briggs unpacks where Gen Zers prefer to engage with influencers and how these preferences have changed over the last four years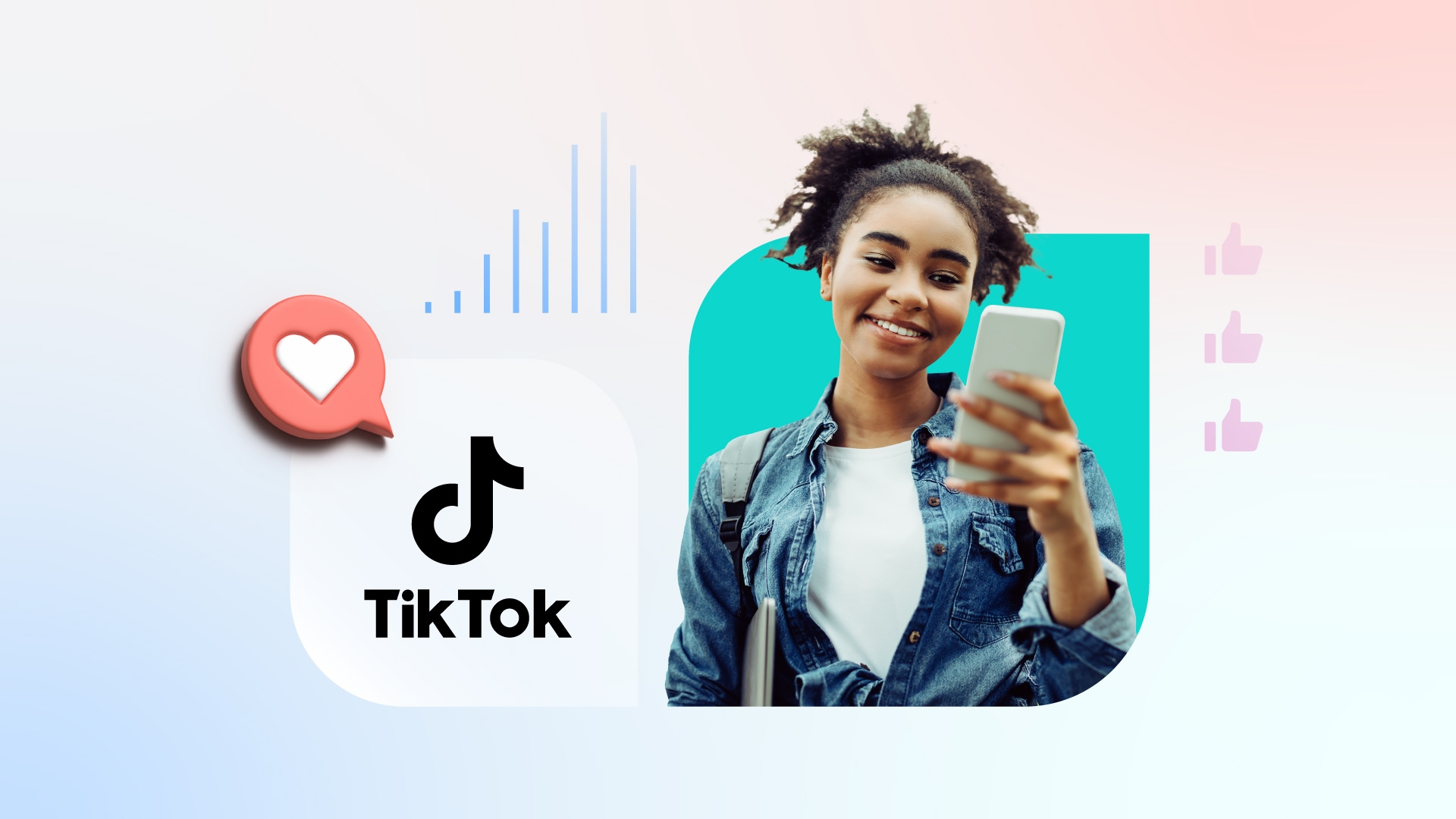 Key Takeaways
In 2019, very few Gen Zers counted TikTok as their favorite platform on which to follow social media influencers, but it's their go-to destination for this activity in 2023. TikTok surpassed YouTube, Instagram, Snapchat, Facebook and Twitter (X) as the cohort's most popular influencer app, and its appeal is especially strong among Gen Z women.

However, Gen Zers are less likely to follow influencers on most downstream platforms, such as newsletters or personal websites, than the general public. 

TikTok's rapid ascent to influencing's forefront points to Gen Z's affinity for unpolished video content. When considering influencer marketing campaigns, priority should be given to this format over high-gloss productions or photo and text-based posts.
Just four years ago, the business of online influencing looked very different. Short-form video was still nascent and "TikTokers" had not yet entered the mainstream. 
YouTube and Instagram were the dominant forces in influencer content for young people, according to Morning Consult data from 2019. Meanwhile, just 2% of Gen Zers (then between the ages of 13 and 22) identified TikTok as their favorite platform for following influencers.
Our recently published influencer playbook — which surveyed 1,000 U.S. Gen Zers ages 13 to 26 who use social media, including 811 who follow influencers — shows much has changed in the intervening period. Roughly one-third (35%) of the generation said TikTok is their preferred destination for following influencers in 2023, with the app now topping all other tested platforms. 
Specific demographics at scale: Surveying thousands of consumers around the world every day powers our ability to examine and analyze perceptions and habits of more specific demographics at scale, like those featured here.
Why it matters: Leaders need a better understanding of their audiences when making key decisions. Our comprehensive approach to understanding audience profiles complements the "who" of demographics and the "what" of behavioral data with critical insights and analysis on the "why."
The data quantifies what has become a widely accepted truth in marketing: To reach engaged and receptive young audiences at scale, TikTok is the place to be. And Morning Consult's research continues to show that influencer posts are one of the most effective methods for doing so.
This is why brands' ad spend will likely keep shifting away from legacy platforms and toward TikTok in the near term, even as U.S. legislators threaten to ban the app, which is owned by the Chinese company ByteDance. From consistently prompting empty shelves at stores to spurring a new calendar of sale cycles, TikTok's unique ability to motivate consumer behavior — especially among Gen Z shoppers — is now simply too lucrative and reliable for marketers to abandon, no matter what external threats may loom. 
TikTok rises as YouTube and Instagram stumble with Gen Z social media users
The share of Gen Zers who said YouTube was their favorite social media platform for following influencers fell 15 percentage points between 2019 and 2023 (from 47% to 32%). Instagram's decline during the period was even larger, dropping 18 points from 39% to 21%.
Gen Z's Favorite Influencer Platforms
Shares of respondents who said the below platforms are their favorite for following influencers:
Survey conducted June 21-July 6, 2023, among a representative sample of 1,000 U.S. Gen Zers between the ages of 13 and 26, including a sample of 811 who use social media and follow influencers. A separate survey was conducted Sept. 27-30, 2019, among a representative sample of 2,200 U.S. Gen Zers and millennials between the ages of 13 and 38, including a sample of 694 U.S. Gen Zers between the ages of 13 and 22 who use social media and follow influencers. The full samples have margins of error of +/-3 percentage points and +/-2 percentage points, respectively.
Meanwhile, TikTok shot up from obscurity to become the most popular influencer-following platform for over a third of Gen Zers (35%). 
TikTok's gains were largely driven by Gen Z women, a majority (54%) of whom cited it as their favorite influencer app. This new attention appears to have come at the expense of YouTube and Instagram: The shares of Gen Z women who said the same about both platforms decreased by more than half between 2019 and 2023. 
TikTok varies from other major social platforms in several ways, but arguably the most notable is how its algorithm rewards largely unedited, no-frills, direct-to-camera content. This bucked the formulas of YouTube and Instagram — where extreme outlandishness or attractiveness historically translated into success — and effectively broadened the influencer playing field. 
The egalitarian nature of TikTok's native style has drastically lowered the barrier of entry to becoming an influencer, and all types of users — from college students to experts in super-niche fields to at-home DIYers — are taking advantage. The survey found that 15% of Gen Zers describe themselves as an influencer on social media, and over a quarter (28%) said they personally know someone who is an influencer. In a separate question, a slim majority (52%) of Gen Z respondents said they believe people can easily make a career out of being an influencer on social media. 
That said, other tested platforms saw little-to-no movement in the four-year span, suggesting that Gen Z's preferred home for influencer content will remain a three-horse race into the foreseeable future. 
Another influencer medium that has potential for growth among young people, however, is podcasting. 
Podcasts are the preferred downstream influencer channel for Gen Zers
Morning Consult's 2023 survey asked respondents if they follow influencers on channels outside of traditional social media, and found that smaller shares of Gen Zers take part in this behavior than all U.S. adults — though podcasts were the lone tested format that saw relative parity.
Gen Zers Are Less Likely Than the Public to Follow Influencers on Platforms Outside of Social Media
Shares of respondents who said they follow influencers on the following channels or formats:
Survey conducted June 21-July 6, 2023, among a representative sample of 1,198 U.S. adults and 811 U.S. Gen Zers between the ages of 13 and 26 who use social media and follow influencers, with an unweighted margin of error of +/-3 percentage points.
Approximately 2 in 5 respondents from each group reported engaging with influencers' podcasts. More and more, podcasts are including video, a likely explanation for Gen Z's equal interest. 
The difference between Gen Z and the general population, meanwhile, was starker for other mediums. Thirty percent of Gen Zers said they follow influencers' blogs or personal websites, compared with 41% of all adults. And just 14% of the young cohort said they interact with influencer email newsletters, a smaller share than all adults (29%). This lack of engagement with written content may be yet another manifestation of Gen Zers' — who were still quite young during the millennial blogging boom of the early and mid-2010s — strong preference for more dynamic formats. 
To engage a broader Gen Z audience off mainstream social media, marketers' best bet may be to leverage community-based chat apps like Geneva and Heylo, which have boomed in the past year as young people seek out closer connections with the influencers they follow and with fellow social media users. These platforms are seen as more private, making them a great space for brands to communicate interactively with consumers — such as answering customer questions, getting feedback on new ideas or organizing hyperlocal events. 
The future of influence
TikTok's rise to the top of the influencing universe (among many other universes) has been stunning. But with YouTube still close behind, one thing is clear: Video is how young people prefer to consume influencer content. 
If they aren't already, marketers should invest heavily in supporting influencer videos and be unafraid to experiment, while keeping a close eye on platform style and any new and updated features. Being a format first mover can offer several advantages, including the ability to more easily grow a following amid fewer competitor brands. 
Ellyn Briggs is a brands analyst on the Industry Intelligence team, where she conducts research, authors analyst notes and advises brand and marketing leaders on how to apply insights to make better business decisions. Prior to joining Morning Consult, Ellyn worked as a market researcher and brand strategist in both agency and in-house settings. She graduated from American University with a bachelor's degree in finance. For speaking opportunities and booking requests, please email [email protected].
We want to hear from you. Reach out to this author or your Morning Consult team with any questions or comments.
Contact Us