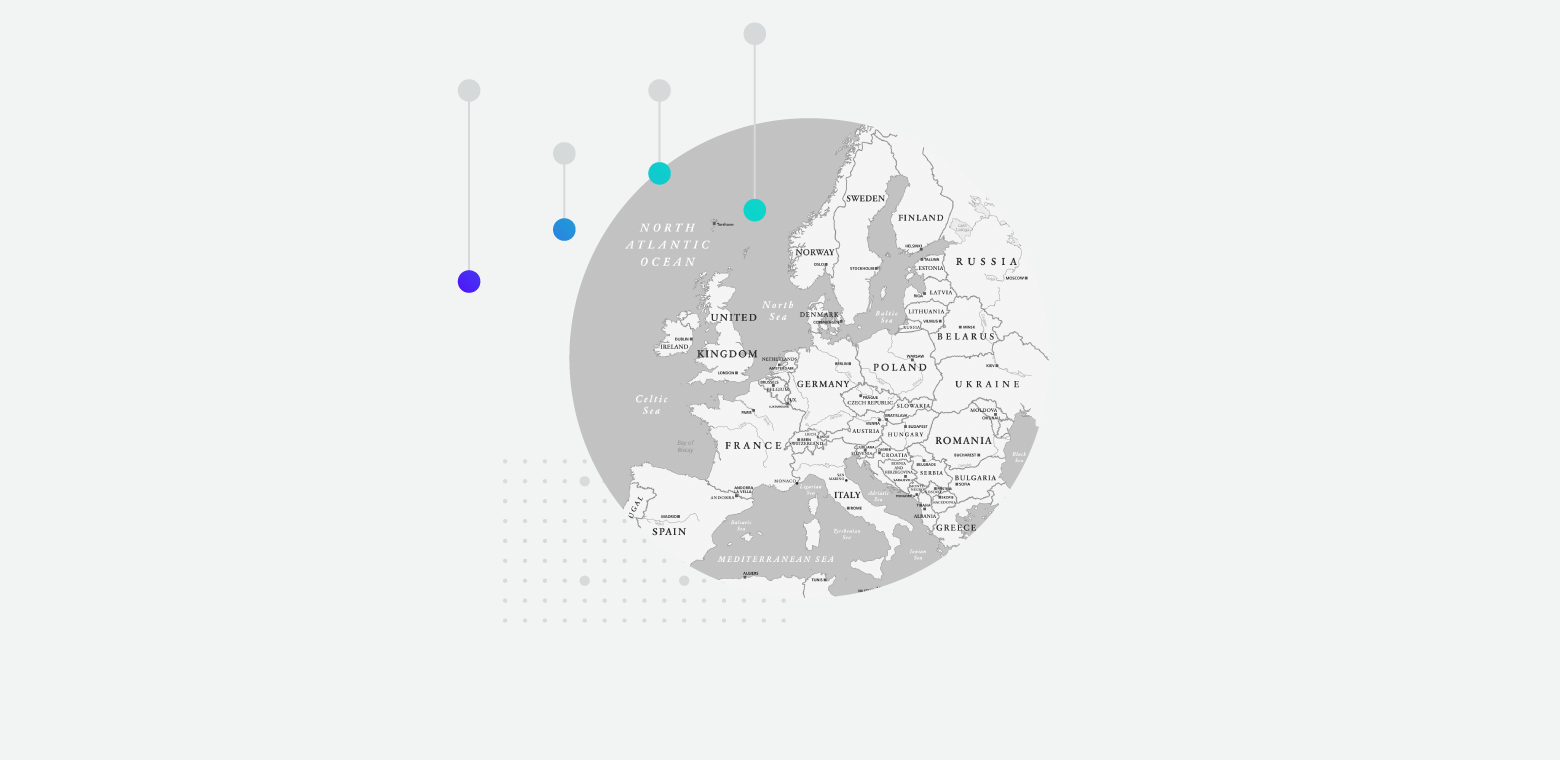 Global Politics
October 2023 EMEA Leader Approval and Country Trajectory Outlooks in 12+ Charts
Report summary
For more recent data and analysis, see the EMEA Leader Approval and Country Trajectory Outlook for November 2023.

Every day, Morning Consult conducts surveys in 43 nations around the globe tracking public opinion on world leaders, international organizations, policy issues and other countries.
This collection of charts focuses on EMEA leader approval and country trajectory outlooks, showing the net shares of adults in key countries who approve of the incumbent political leader and say their country is headed in the right direction. The countries tracked include France, Germany, the Netherlands, Poland, Switzerland and the United Kingdom. For analysis of this data, see the October 2023 EMEA Leader Approval & Country Trajectory memo.
Key Takeaways
France: France is settling into political malaise, with Prime Minister Emmanuel Macron's approval rating likely to stagnate.

Germany: There are limited prospects for a rebound in either net leader approval or country trajectory amid coalition instability and following a strong right-wing showing in recent local elections.

Netherlands: Anti-establishment parties look strong in the leadup to November elections.

Poland: The opposition won big on Oct. 15, but it will have to wait a little longer to form a government.

Switzerland: The Swiss took a turn to the right in federal elections held Oct. 22.

United Kingdom: Rishi Sunak might call elections next year.
Methodology
Morning Consult conducts thousands of daily interviews on key political issues across 43 countries, making our unified data set on political attitudes — Morning Consult Political Intelligence — the largest globally. Every day, we gauge public opinion on world leaders, international organizations, policy issues and other countries to provide customers with data at the scale and speed needed to navigate the changing global political landscape in real time. Daily historical data is available for up to 6 years. For more information on average daily sample sizes, target populations, and more, see our MCPI methodology primer here.
Editor's note: Data collected in Switzerland during August 2023 has been revised due to a processing error since the original publication of this memo. Revised data is reflected in the analysis as of Nov. 16, 2023.
About the author
Sonnet Frisbie is the deputy head of political intelligence and leads Morning Consult's geopolitical risk offering for Europe, the Middle East and Africa. Prior to joining Morning Consult, Sonnet spent over a decade at the U.S. State Department specializing in issues at the intersection of economics, commerce and political risk in Iraq, Central Europe and sub-Saharan Africa. She holds an MPP from the University of Chicago.
Follow her on Twitter @sonnetfrisbie. Interested in connecting with Sonnet to discuss her analysis or for a media engagement or speaking opportunity? Email [email protected].