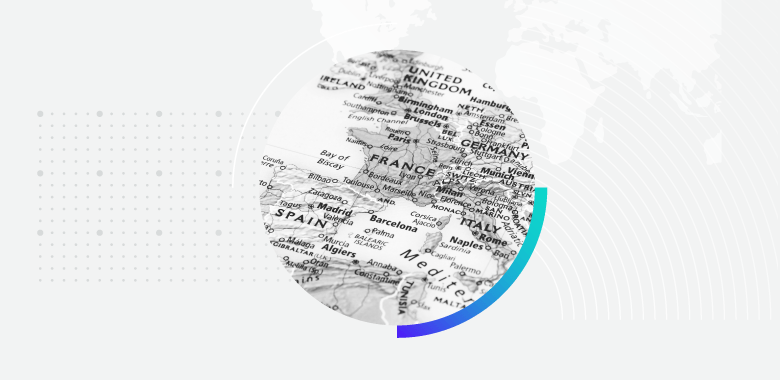 Global Politics
Europe Geopolitical Risk Outlook: H2 2023 Report
Report summary
Morning Consult's Europe Geopolitical Risk Outlook Report provides a comprehensive, data-driven assessment of public attitudes toward key issues at the intersection of politics and economics across five major markets in Western Europe: France, Germany, Italy, Spain and the United Kingdom.
It includes an Executive Dashboard to guide decision-makers through issue- and country-specific risks and opportunities, along with topical outlooks that facilitate more targeted assessments.
Corporate executives, risk management and financial services professionals, insurers, and public sector entities rely on our outlook reports to understand how public opinion is trending across key issues, and plan accordingly.
Key Takeaways
COVID-19: Western Europe sees COVID-19 in the rearview mirror. For the first time since the pandemic began, more adults in the region view COVID-19 as not a threat at all than view it as a major threat.

War in Ukraine: The ongoing conflict continues to be perceived as a major threat, but some fatigue has set in. Concern over armed conflict as a major threat peaked in Europe soon after Russia invaded Ukraine in February 2022. Over the last year, there has been a slow but sustained decline in those threat perceptions, even as the war rages on.

Economic sentiment: Fortunately, economic confidence is on the rise. Western Europeans' belief that their respective economies are stable is recovering from a low ebb in late summer and fall 2022. Decreasing food and energy prices are largely to thank, and Germany and the United Kingdom have seen the biggest reversals.

Germany and the United Kingdom: Economic sentiment in Germany and the United Kingdom is on the mend, with positive knock-on effects. In both countries, a recent improvement in economic sentiment has coincided with a slight softening of negative views toward immigration and a rebound in public belief in a meritocratic society.

France: The latest bout of French political unrest is about more than retirement and presents risks for business. Chief among these risks is being pulled into the fray. The private sector looked on as labor unions and the government faced off over a move that, in the long run, is fairly pro-market. As the government becomes increasingly unable to act due to growing opposition and low public trust, private sector entities seeking specific labor market reforms may have to advocate for themselves.

Spain: The center's move away from anti-immigrant sentiment over the last year shows why it held against parties like far-right Vox in July's snap elections, from which no party emerged with a clear path to forming a government. The ambiguous result leaves current Prime Minister Pedro Sánchez in place as caretaker during Spain's stint as E.U. Council President, and he will continue to follow his socialist party's agenda.
About the author
Sonnet Frisbie leads Morning Consult's geopolitical risk offering for Europe, the Middle East and Africa. Prior to joining Morning Consult, Sonnet spent over a decade at the U.S. State Department specializing in issues at the intersection of economics, commerce and political risk in Iraq, Central Europe and sub-Saharan Africa. She holds an MPP from the University of Chicago.
Follow her on Twitter @sonnetfrisbie. Interested in connecting with Sonnet to discuss her analysis or for a media engagement or speaking opportunity? Email [email protected].