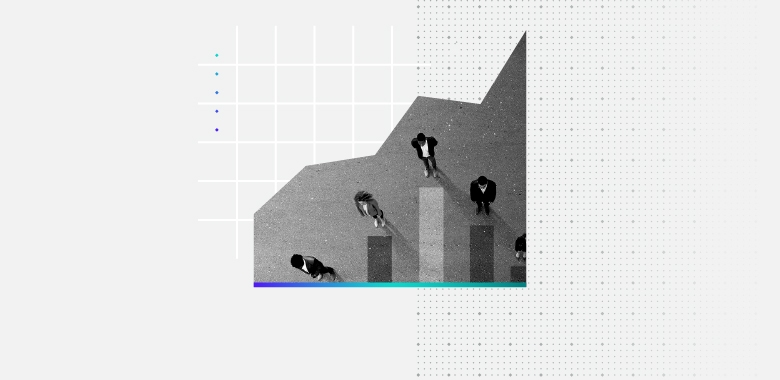 Economics
November 2023 U.S. Jobs and Labor Market Charts
Report summary
This collection of charts provides a curated summary of Morning Consult's proprietary Economic Intelligence data on U.S. jobs and employment from October 2023. Morning Consult Economic Intelligence clients can access the complete report on the Morning Consult Economic Intelligence website.
Chart pack highlights:
Morning Consult's Lost Pay and Income Tracker fell in October, with the share of U.S. adults reporting pay and income losses declining to 11.0% from 11.8% in September.
Workers are still feeling secure in their jobs, and a rising share are looking for a new one. Morning Consult's job search activity tracker continued to rise in October, with the share of employed adults actively applying for a new role on a strong uptrend over the course of 2023
Generally, this can be viewed as a sign of labor market strength; however, as we noted earlier, this can also reflect the fact that it may be taking longer for searchers to be successful in finding a new job. This would push up the share of employed adults who are actively applying. 
Highlights from this report
The U.S. economy continues to hum, with surging growth in the third quarter fueled by strong consumer spending. Wage growth has now exceeded inflation for some time, allowing rising real incomes to support demand, and Morning Consult's high-frequency labor data suggests there is no reason to suspect this would change in the near term. The incidence of lost pay or income is low, job search activity is rising and workers are feeling confident in their bargaining power. Morning Consult data aligns with recent Bureau of Labor Statistics data showing a robust job market. In September alone, the U.S economy added 336,000 jobs, with the unemployment rate steady at 3.8%.
Share of U.S. Workers Receiving Health Insurance and 401k Contributions Is Sliding
Share of employed U.S. adults who said their employer offers each of the following benefits: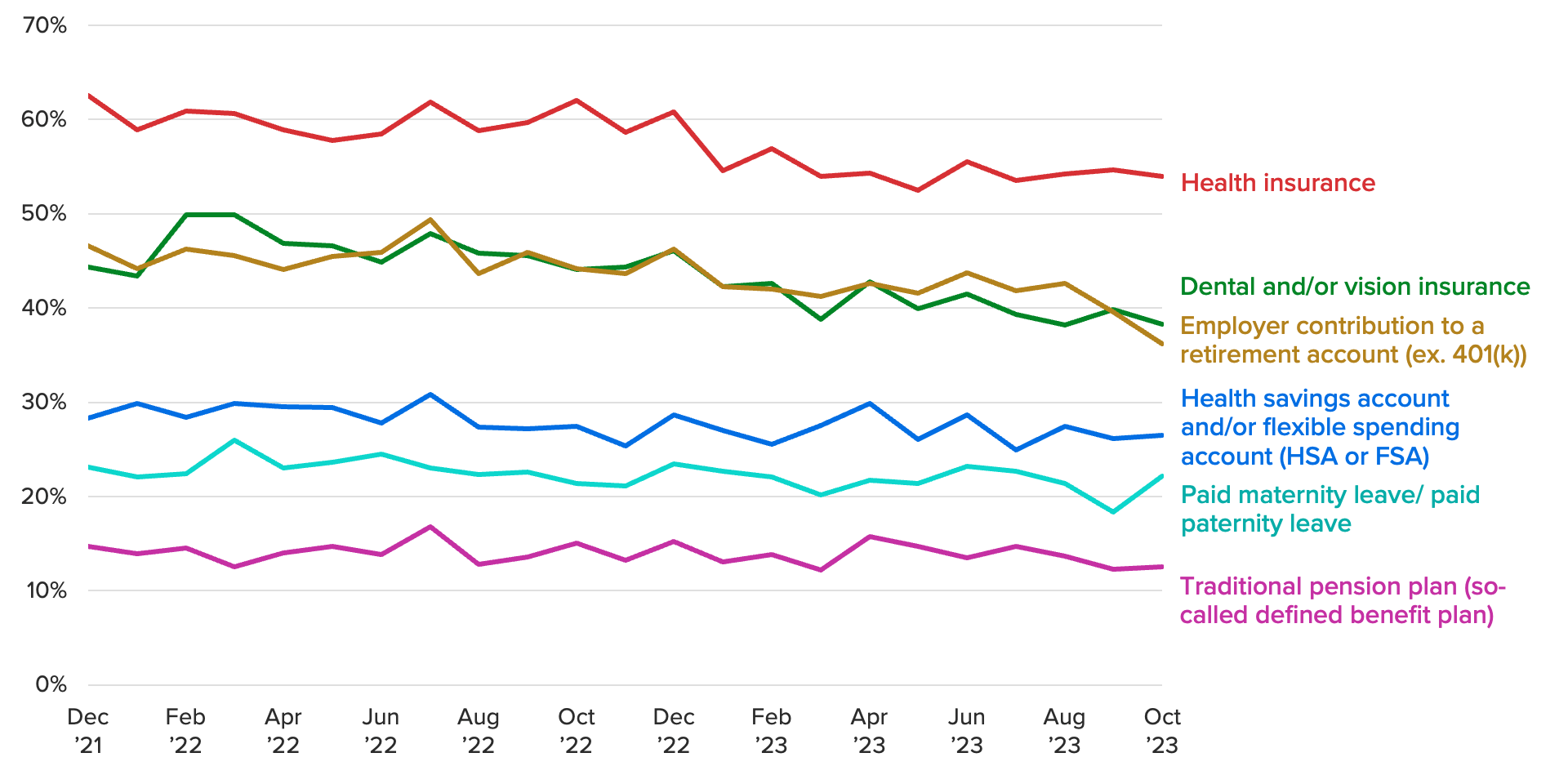 Source: Morning Consult Economic Intelligence
Risks and potential headwinds are mounting — student loan repayments, weak external demand, strikes and a potential government shutdown — adding to the impact of interest rate hikes and the recent surge in long-term interest rates. However, for now, the U.S. economy is probably too hot for the likes of policymakers at the Federal Reserve. The succession of hot data points will also place pressure on Fed officials, who have been signaling that they would like to pause rate hikes. In his most recent remarks, Chairman Jerome Powell alluded to recent hot labor data and said additional evidence that tightness in the labor market is no longer easing "could warrant further tightening of monetary policy."