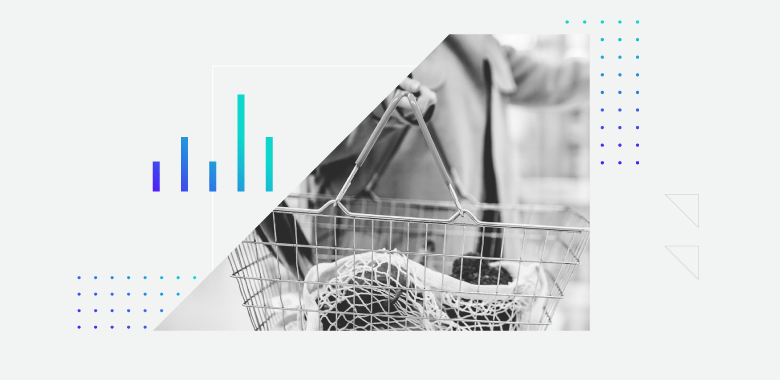 Food & Beverage
The State of Food & Beverage Report: H1 2023
Report Summary
In the face of prolonged price growth, consumers are being forced to decide what is truly essential. That means shifting dollars from restaurants to groceries and cutting back on new products — or even entire categories — to save money. Brands must navigate the balancing act of maintaining profitability amid economic headwinds and staying in consumers' good graces.
Key Takeaways
Double-digit food inflation puts a spotlight on the category and pressures choices, from where to shop to what to eat and drink.

Savings dominate grocery shoppers' decisions, leading them to trade down, cut back or eliminate purchases entirely.

Restaurants are on the chopping block. As consumers look to save, restaurants are the first to go.

Alcohol moderation trends are becoming a lifestyle. Cost and health concerns are cementing this behavior.
Methodology
Morning Consult Research Intelligence data featured in this report draws from monthly surveys conducted from October 2021 to January 2023 among roughly 2,200 U.S. adults per month. It also includes data from various surveys fielded throughout 2022 among representative samples of around 2,200 U.S. adults each. In addition, this report references Morning Consult's daily Brand Intelligence survey of roughly 2,200 U.S. adults. All survey interviews were conducted online, and the data was weighted to approximate respective populations of adults based on age, gender, race, educational attainment, region, gender by age and race by educational attainment. Top-line results from the surveys have a margin of error of +/-2 percentage points.
About the Author
Emily Moquin is the lead food & beverage analyst on the Industry Intelligence team, where she conducts research, authors analyst notes and advises leaders in the food & beverage industry on how to apply insights to make better business decisions. Prior to joining Morning Consult, she worked at Gartner as a director analyst, covering consumers and food & beverage, and on the consumer insights team at H.J. Heinz. She graduated from Penn State University with a bachelor's degree in advertising and public relations, as well as political science. @emilybmoquin
For speaking opportunities and booking requests, please email [email protected].