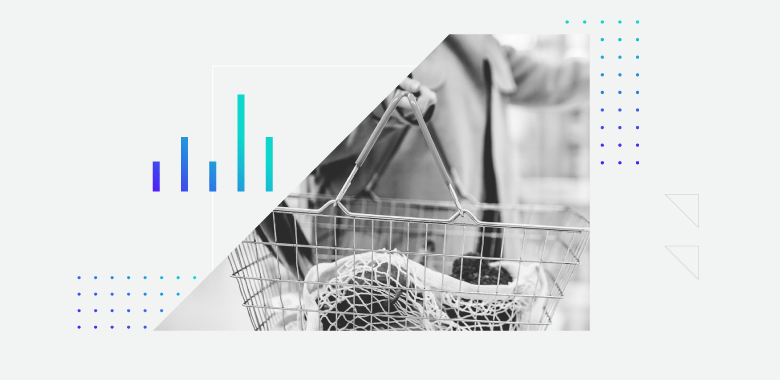 Food & Beverage
The State of Food & Beverage Report: H2 2023
Report summary
Morning Consult's semiannual State of Food & Beverage report tracks evolving consumer behaviors in the food & beverage sector and analyzes what they mean for the future of the industry.
Based on interviews conducted since October 2021 among roughly 2,200 U.S. adults per month, plus topical surveys about inflation, this report provides insights into how consumers are thinking about and engaging with foods and beverages today.
Consumers are grappling with more than two years of sticky inflation. As a result, their food & beverage choices are still driven by savings. But there are some signs that mindsets may be starting to adapt to the new normal of elevated prices. For instance, the share dining out at least weekly has started to climb, as has the share buying groceries online, typically a premium-priced way of shopping.
Key Takeaways
Inflation may be cooling, but cost concerns persist.Savings-savvy shoppers are here to stay.

Online grocery shopping is on the rise, supported by investments from key players like DoorDash.

Restaurant visits have rebounded. The weekly dining out rate is starting to climb again.

The alcohol moderation movement is going strong, with cost and health concerns the primary factors.
Methodology
Morning Consult Research Intelligence data featured in this report draws from monthly surveys conducted from October 2021 to June 2023 among roughly 2,200 U.S. adults each. It also includes data from various surveys fielded throughout 2023 among representative samples of around 2,200 U.S. adults each. In addition, this report references Morning Consult's daily Brand Intelligence survey of roughly 2,200 U.S. adults.
All survey interviews were conducted online, and the data was weighted to approximate respective populations of adults based on age, gender, race, educational attainment, region, gender by age and race by educational attainment. Top-line results from the surveys have a margin of error of +/-2 percentage points.
International data was collected from a survey conducted June 9-16, 2023, among roughly 14,000 total adults in Australia, Brazil, Canada, China, France, Germany, Italy, Japan, Mexico, Russia, South Korea, Spain, Thailand and the United Kingdom. Top-line results from the survey have a margin of error of +/-3 percentage points.
Economic data used in this report draws from Morning Consult's U.S. Consumer Spending and Personal Finances Survey, which is intended to gauge consumer spending patterns and the health of household balance sheets. The survey is conducted monthly among a representative sample of 2,200 U.S. adults. It was first run in September 2020, with additional questions added for subsequent versions. Data is collected during the first week of each month, with questions pertaining to the previous month.
About the author
Emily Moquin previously worked at Morning Consult as a lead food & beverage analyst.