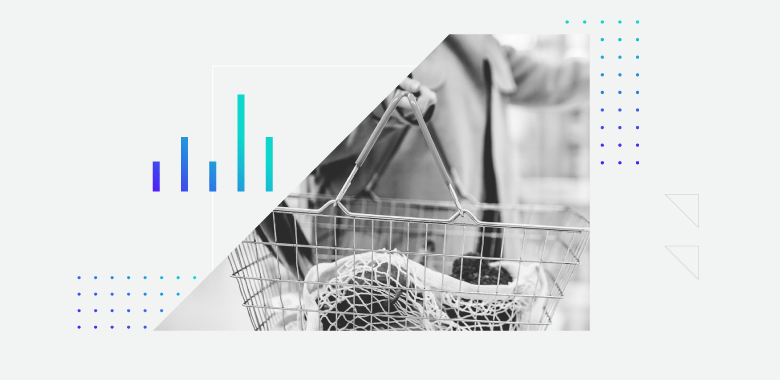 Food & Beverage
The State of Food & Beverage Report: H2 2022
Report summary
For more recent data and analysis, see the H1 2023 State of Food & Beverage Report.
Food & beverage should be experiencing smoother sailing as consumers' concerns about COVID-19 hit a two-year low, but record-high inflation has dealt yet another blow to the industry. Now, brands must navigate the challenges of attracting cost-conscious consumers while adapting to ever-evolving daily routines that shape consumers' eating and drinking habits.
Key Takeaways
Shoppers have become deal-hunters amid rising inflation: With the consumer price index for food at home up 13.1% annually in July, consumers are concerned about costs across grocery categories. More are comparing prices, buying generic and using coupons.

Economic pressures are stifling consumers' return to restaurants: Evaluating restaurant spending is top of mind for consumers amid persistent inflation. Our high-frequency data shows that consumers still have not fully returned to on-premises dining, despite months of relatively high comfort levels.

Ease and cost guide cooking, shopping habits: Convenience and cost, not enjoyment, are driving more consumers to cook and eat at home.

Consumers are cutting back on alcohol for cost savings: After a first-quarter dip, alcohol spending recovered in the most recent quarter. Still, 1 in 3 drinkers say they are consuming less alcohol. Saving money is the top reason, but changing social lives and health and wellness are factors, too.
Methodology
This report cites monthly surveys of roughly 2,200 U.S. adults, as well as two additional July 2022 surveys of 2,200 U.S. adults each. It also draws from a June 2022 survey among 14,046 total adults across Australia, Brazil, Canada,China, France, Germany, Italy, Japan, Mexico, Russia, South Korea, Spain, Thailand and the United Kingdom. In addition, it references Morning Consult'sReturn to Normal trend data, which leverages weekly surveys of 2,200 U.S.adults, and Morning Consult's daily survey of roughly 2,200 U.S. adults.
The interviews were conducted online, and the data was weighted to approximate respective populations of adults based on gender, educational attainment, race and region. Topline results from all the surveys have a margin of error of up to +/-3 percentage points.
About the author
Emily Moquin previously worked at Morning Consult as a lead food & beverage analyst.