48% of U.S. Adults Now Say They'd Get a COVID-19 Vaccine, a New Low
Since Morning Consult began tracking in late February, vaccine receptivity is down from a high of 72% in early April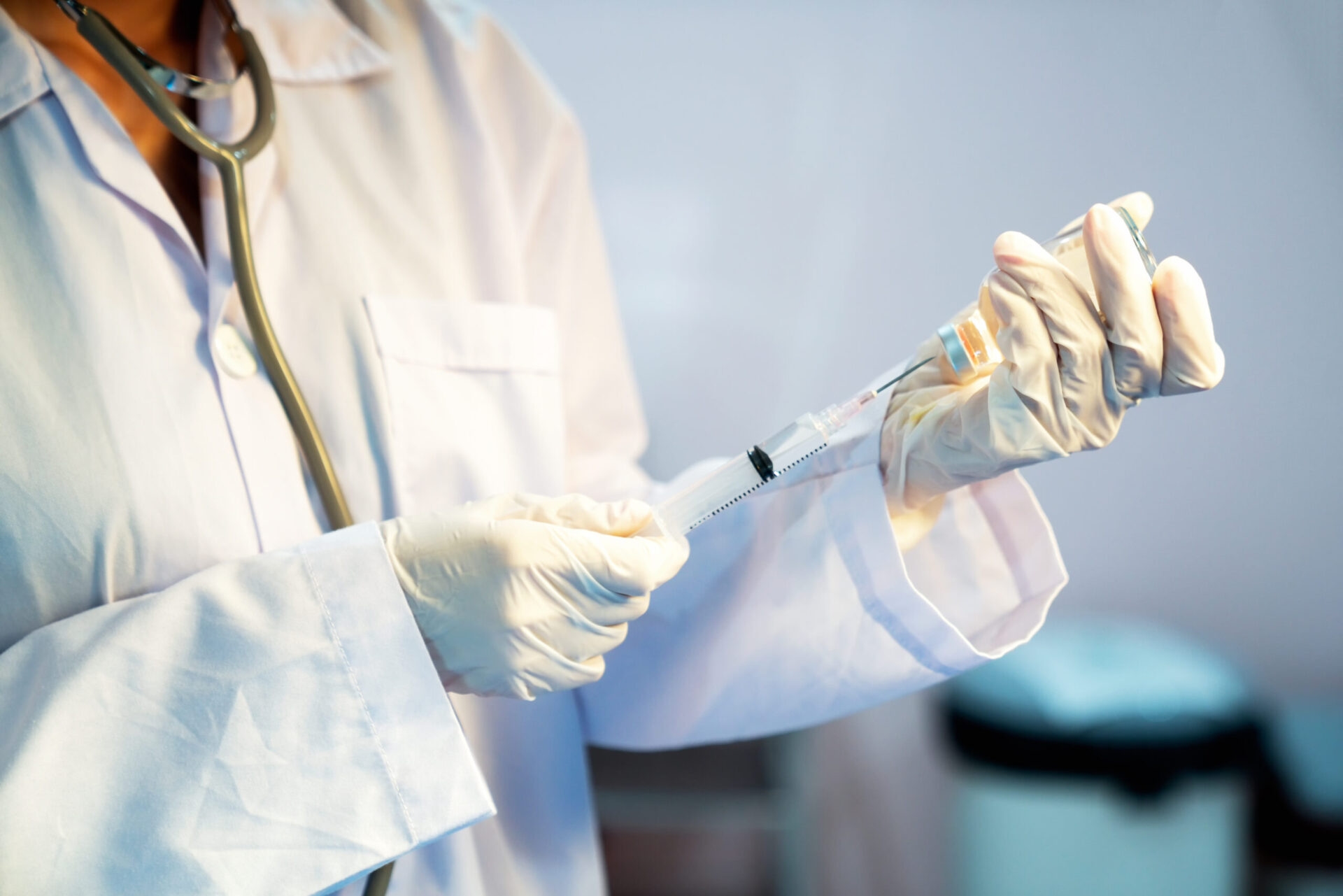 Key Takeaways
The divide in willingness to get vaccinated narrowed between Democrats (55%) and Republicans (48%) this week, compared with 60% and 48%, respectively, last week.

Women, independents, rural adults and those without a college degree remain most likely to say they would not get a vaccine.
The share of adults who say they'd get a coronavirus vaccine if one became available reached 48 percent, the lowest point in Morning Consult polling, as confidence wavered among Democrats last week.
In the Oct. 8-10 poll, 55 percent of Democrats said they'd seek a coronavirus vaccine, down from 60 percent the week before, while the share among Republicans remained level at 48 percent and independents dipped 2 points, to 41 percent.
Since late February, Morning Consult has been tracking whether Americans would get a coronavirus vaccine if one became available. The public has been steadily less likely to say they'd get vaccinated after hitting a high of 72 percent on April 3-5.
Overall willingness has hovered around 50 percent throughout September, fueled primarily by a sharp drop among Democrats since mid-August, around the time reports of White House interference at the Food and Drug Administration and other federal health agencies began to command more public attention. The previous low among all adults was 49 percent, hit in the Sept. 18-20 poll.
Experts say people's intentions don't always align with their behaviors, so the poll isn't a perfect measure of whether people would actually seek a vaccine if one were available today. But the findings highlight how public trust around coronavirus vaccines has shifted among different groups.
Declines in vaccine receptivity among Democrats have followed warnings from the party's presidential ticket. On Sept. 16, Democratic presidential nominee Joe Biden suggested that Americans shouldn't trust President Donald Trump on coronavirus vaccines and that the process could be "distorted by political considerations." In the next Morning Consult poll, conducted Sept. 18-20, the share of Democrats who said they'd seek a vaccine plummeted to a record low of 53 percent from 62 percent the week before, while remaining unchanged at 50 percent among Republicans.
The willingness to get vaccinated among Democrats then crept back up in the two weeks before the vice presidential debate Oct. 7, where Sen. Kamala Harris (D-Calif.) said she would trust scientists, not Trump, on a coronavirus vaccine and Vice President Mike Pence asked her to "please stop undermining confidence in a vaccine." In the next poll, which is the most recent one, the share of Democrats who said they'd seek a coronavirus vaccine nearly matched the record low.
Notably, the drop among Democrats has narrowed the gap with Republicans, who were 7 points less likely than Democrats to say they'd seek a vaccine in the most recent poll, which was conducted among 2,200 U.S. adults and has a margin of error of 2 percentage points. 
Keeping with longstanding trends, the survey also shows women were less likely to say they'd seek a vaccine than men (42 percent to 55 percent), as were people with lower education levels and those who live in rural areas.
Gaby Galvin previously worked at Morning Consult as a reporter covering health.
We want to hear from you. Reach out to this author or your Morning Consult team with any questions or comments.
Contact Us