51% of Voters Support Planned ICE Raids
Independents more likely to support than oppose the deportation action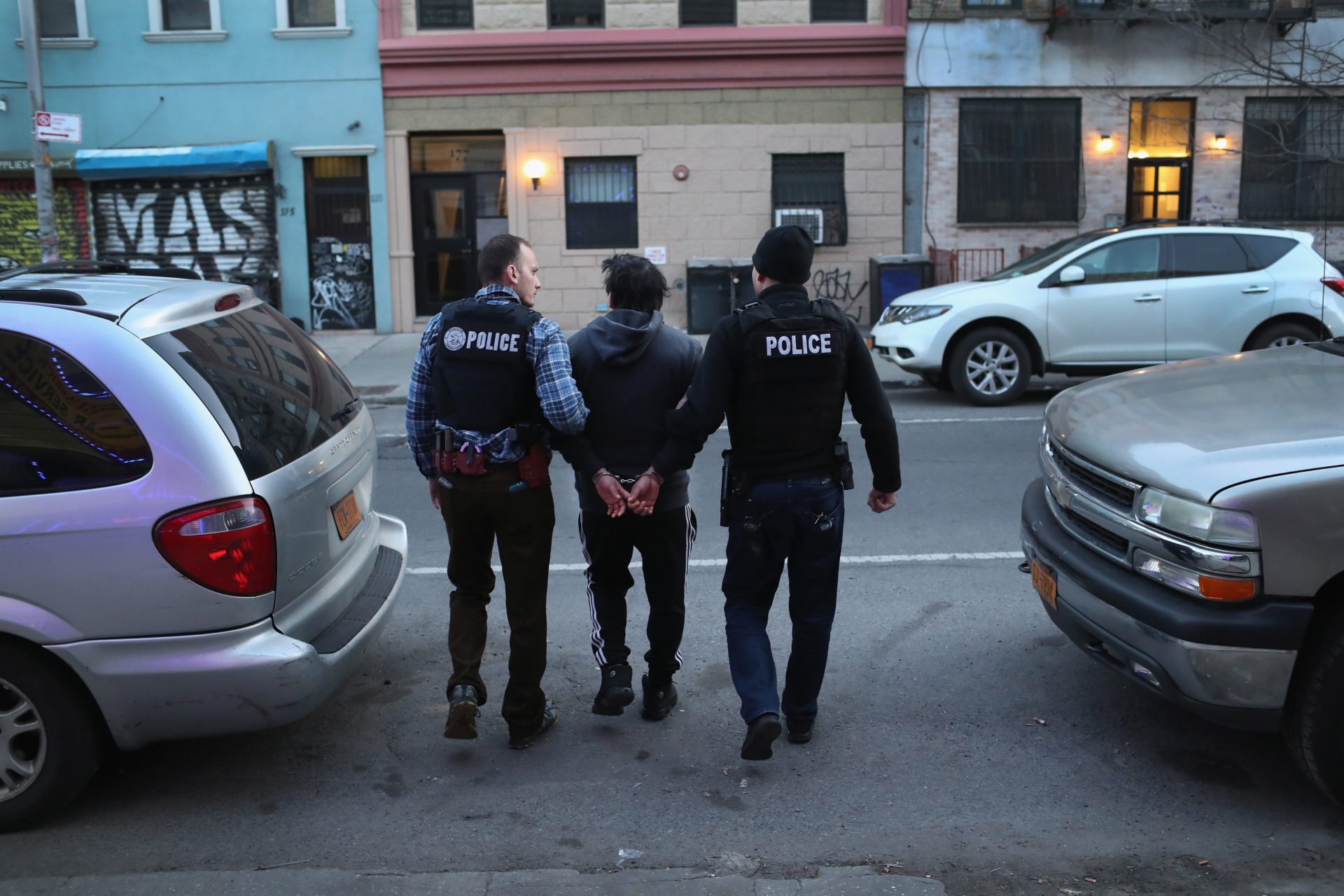 President Donald Trump's publicized raids on immigrants illegally residing in the United States reportedly failed to materialize over the weekend, but new polling shows that a slim majority of voters -- including nearly half of independents -- were in favor of the proposed action, as the electorate increasingly prioritizes immigration ahead of 2020. 
Fifty-one percent of registered voters in a new Morning Consult/Politico survey said they supported Immigration and Customs Enforcement raids aimed at arresting and deporting immigrants who are living in the country illegally with outstanding deportation court orders. Nearly two-thirds of Republicans in the July 12-14 survey said they "strongly" supported the planned action, signaling that Trump's messaging on the issue is directly in line with his base.
The president has been planning these raids for some time, delaying them in June at the request of Democratic leaders. Reports began to surface on Thursday that raids would begin on Sunday, and while the president said Monday that the raids were "very successful," several media reports pushed back on that assertion. 
About a third (34 percent) of voters said they heard "a lot" about the raids, including 39 percent of Democrats, 32 percent of Republicans and 30 percent of independents.
Immigration has overtaken health care as the No. 1 issue in the country, according to a June 26-29 Harvard CAPS/Harris Poll. Gallup also recently reported its highest share of respondents (23 percent) naming immigration as the most important problem since it began polling on the issue in 1993.
Independents were more likely to be in support of the raids than to oppose them (46 percent vs. 35 percent). The poll was conducted among 1,984 registered voters and has a margin of error of 2 percentage points.
Immigration continues to be at the forefront of many Americans'  minds: Forty-five percent of voters in the new survey said the United States is facing a crisis of illegal immigration at the U.S.-Mexico border, up 3 points from a January 2019 poll.
The Harris Poll found 54 percent of registered voters disapproved of Trump's handling of immigration.
Correction: The chart accompanying a previous version of this story had the wrong dates listed in the methodology statement.
Joanna Piacenza leads Industry Analysis at Morning Consult. Prior to joining Morning Consult, she was an editor at the Public Religion Research Institute, conducting research at the intersection of religion, culture and public policy. Joanna graduated from the University of Wisconsin-Madison with a bachelor's degree in journalism and mass communications and holds a master's degree in religious studies from the University of Colorado Boulder. For speaking opportunities and booking requests, please email [email protected].
We want to hear from you. Reach out to this author or your Morning Consult team with any questions or comments.
Contact Us