A Month Ahead of Iowa Caucuses, Biden Is Democrats' Best Bet to Beat Trump
Democratic front-runner leads the president by 6 points in hypothetical matchup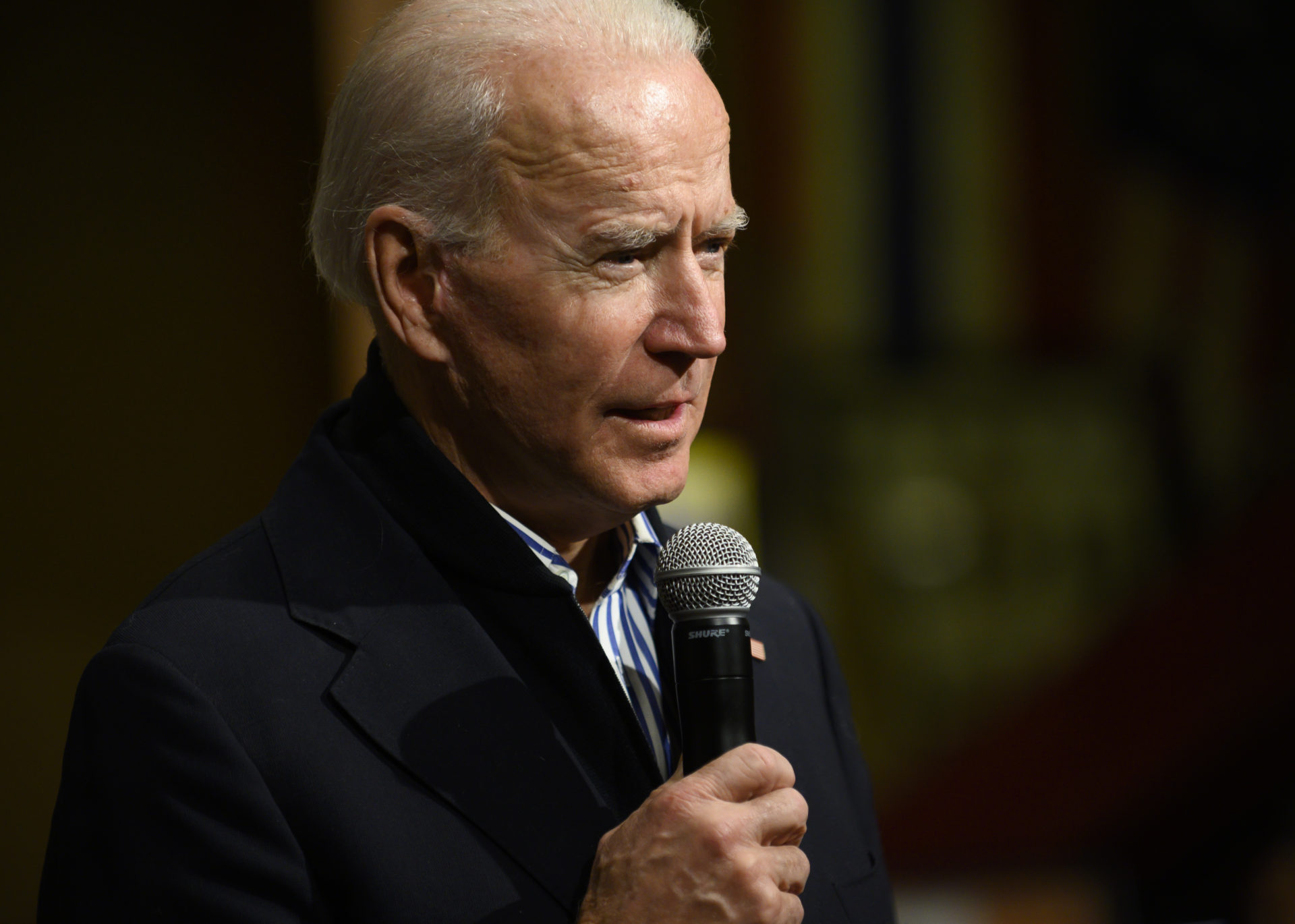 Key Takeaways
Sen. Bernie Sanders (I-Vt.) and Michael Bloomberg lead President Donald Trump by 2 percentage points, while Pete Buttigieg and Sen. Elizabeth Warren (D-Mass.) are statistically tied with him.

Biden's strongest advantage comes from black voters over the age of 55.

Biden maintains national lead and holds advantage in early states and Super Tuesday states.
With four weeks of campaigning left before the Democratic Party's first presidential nominating contest in Iowa, former Vice President Joe Biden appears best positioned to defeat President Donald Trump. 
A new Morning Consult poll, conducted Dec. 30 through Jan. 5, found Biden leads Trump 46 percent to 40 percent in a hypothetical matchup, the widest margin recorded among the top five contenders for the party's nomination. Another 14 percent said they didn't know or had no opinion, showing the room for movement for either candidate 10 months out from the general election.
Sen. Bernie Sanders (I-Vt.) and billionaire Michael Bloomberg led Trump by 2 points, while Pete Buttigieg of Indiana led the Republican incumbent by 1 point and Sen. Elizabeth Warren (D-Mass.) trailed by 1 point.
The head-to-head matchups polled between 8,242 and 8,574 registered voters, with a 1-point margin of error. 
The question of electability -- who has the best chance of defeating Trump in November -- has been central to the debates during the early stages of the Democratic primary. In a Sept. 27-30 poll, voters across the board were most likely to say Biden has the best chance of beating Trump in this year's election -- a trend that endured throughout 2019.
Against Trump, Biden outperforms all of the other leading contenders among white male voters, though he trails Trump by 12 points. Also, the former vice president leads Trump among middle-income Americans, 45 percent to 43 percent, the only Democratic candidate to do so. 
Biden's the choice of suburbia, too. He bests Trump by 8 points among suburban voters and by 5 points among suburban white women, the largest margins of any of the other top Democrats.
Those advantages in the hypothetical general election polling mirror his strengths among the Democratic electorate, where he holds significant advantages over the other contenders among older black voters and suburban white women, and he statistically ties Sanders among voters who backed Trump in 2016 but indicated they'd vote in the Democratic primary or caucus in their state. 
The polling also found that 6 percent of voters who said they voted for Trump in 2016 said they would vote for Biden against the incumbent Republican, compared with 5 percent who said they'd back Bloomberg over Trump and 4 percent who'd do the same for Buttigieg, Sanders and Warren. 
Independent voters were the most likely voting bloc to say they were undecided. Driven by women, Sanders performed best against Trump among independents, 40 percent to 33 percent, followed by Biden (39 percent to 33 percent). Warren performed worst among the candidates listed in the poll, statistically tying the president, 36 percent to 35 percent, and trailing Trump among independent men.
The latest Morning Consult poll of more than 17,000 Democratic primary voters nationwide finds Biden still leading his party's primary with 31 percent calling him their first choice. Sanders saw a 2-point bump in first-choice support, to 23 percent, while no other candidate saw movement outside the sample's 1-point margin of error.
In the first four states with nominating contests -- Iowa, New Hampshire, South Carolina and Nevada -- Biden also maintained his double-digit lead over the field, besting his closest challenger, Sanders, by 10 points. 
And at 29 percent, Biden remains the front-runner in the 14 "Super Tuesday" states collectively, which will hold nominating contests on March 3, although Sanders (25 percent) is nipping at his heels, followed by Warren at 14 percent, Buttigieg at 7 percent and 6 percent for Bloomberg, who has focused his attention and money beyond the first four states.
Eli Yokley is Morning Consult's U.S. politics analyst. Prior to his current role, Eli was Morning Consult's senior reporter covering U.S. politics. Eli joined Morning Consult in 2016 from Roll Call, where he reported on House and Senate campaigns after five years of covering state-level politics in the Show Me State while studying at the University of Missouri in Columbia, including contributions to The New York Times, Politico and The Daily Beast. Follow him on Twitter @eyokley. Interested in connecting with Eli to discuss his analysis or for a media engagement or speaking opportunity? Email [email protected].
We want to hear from you. Reach out to this author or your Morning Consult team with any questions or comments.
Contact Us