How Extending Postpartum Medicaid Coverage Could Affect Providers, Health Plans
As Congress weighs broader coverage to improve maternal outcomes, data shows high cost of pregnancy complications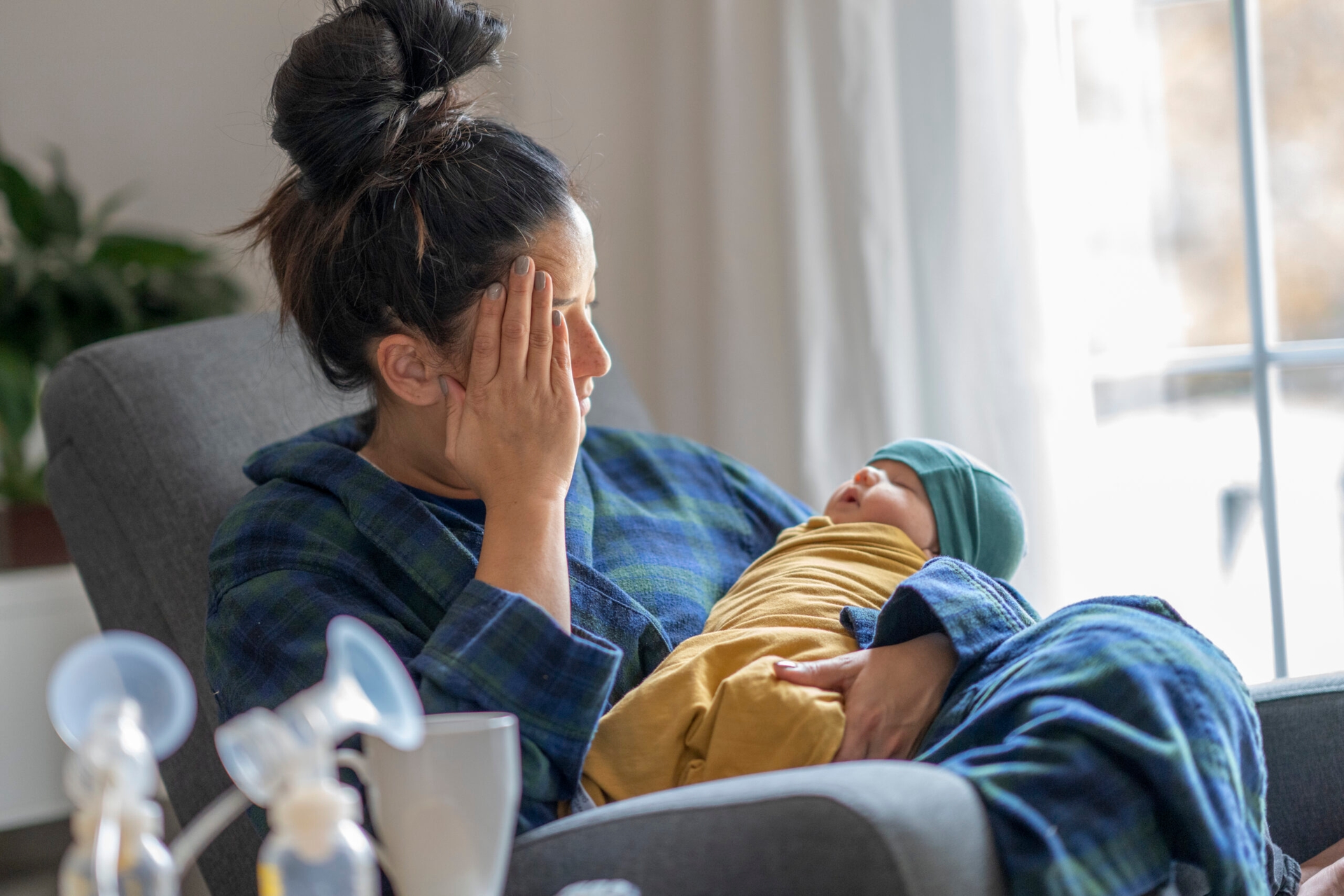 Key Takeaways
Pregnant women and new mothers receiving charity care are significantly more likely to experience severe maternal morbidity than those with Medicaid or private insurance.

Serious pregnancy-related complications cost the U.S. health care system about $18.7 billion in medical bills in 2019.

A federal extension of postpartum Medicaid coverage to 12 months would make an estimated 123,000 women newly eligible for insurance.
Amid ongoing debate over congressional Democrats' roughly $2 trillion social spending bill, recently available data suggests an under-the-radar policy proposal could have a big impact on U.S. medical costs, health providers, insurers and others offering services to a particular group of patients: new mothers.
The measure would extend pregnancy-related Medicaid coverage to a full year after childbirth, up from the 60-day window currently required at the federal level, and would make an estimated 123,000 women newly eligible for insurance. Advocates have long billed 12 months of postpartum coverage as key to improving maternal outcomes, curbing racial disparities, helping women transition from pregnancy care to primary care and ensuring they receive specialized support when needed, such as for mental health issues or chronic conditions.
Two recent analyses hint at how the policy change could affect health care: In 2020, women receiving charity care, which typically means they're uninsured, saw a rate of severe maternal morbidity, or serious complications, that was 73 percent higher than those with private insurance, according to data from Premier Inc., a hospital supply purchasing firm.
Meanwhile, maternal complications cost the U.S. health care system about $18.7 billion in medical bills in 2019, The Commonwealth Fund estimated. Mental health conditions were the costliest issue under that maternal morbidity umbrella that year, with medical bills estimated at nearly $7 billion.
Uninsured Women See Highest Rate of Serious Pregnancy Complications
Severe maternal morbidity rate per 10,000 deliveries, by payer status
Earlier this year, Congress gave states the temporary option to extend their postpartum Medicaid coverage for up to 12 months, and some states have already moved to do so, including Virginia just last week. A federally mandated policy, though, would cost an estimated $1,500 per person in 2022, and increase direct Medicaid spending by $6.1 billion through 2030, according to the Congressional Budget Office.
Even so, senior Biden administration health officials support the policy, with Chiquita Brooks-LaSure, head of the Centers for Medicare and Medicaid Services, saying Virginia's move will "expand access to life-saving postpartum coverage and care."
With broader coverage, providers to offer less uncompensated care
The policy change would also come with both opportunities and challenges for those working to address maternal health issues before they reach crisis level. Take payment: Medicaid pays providers less than private insurance does, and in February, the Kaiser Family Foundation found that 90 percent of OBGYNs said Medicaid's lower reimbursement rates were a challenge for their practices.
Even so, "there's some share of providers out there who have been providing care for uninsured new mothers," said Emily Johnston, a senior research associate at the Urban Institute focused on maternal health and insurance. "There's a not insignificant group of providers who stand to benefit, because they'll be able to bill Medicaid."
That could be especially meaningful in the 12 states that opted not to expand Medicaid coverage to more low-income adults through the Affordable Care Act. While the Build Back Better plan would fill the so-called coverage gap in nonexpansion states, those provisions would expire in 2025.
Louisiana, which expanded Medicaid in 2016, offers clues to how increased coverage for low-income patients, including new mothers, affects safety net providers' bottom lines.
Dr. Gary Wiltz, chief executive of the Teche Action Clinic, a network of community health centers in rural Louisiana, said that before expansion, clinicians frequently provided deeply discounted services to uninsured pregnant and postpartum women, an "unsustainable model." Now, with more women covered by insurance, the clinics are paid for this care, helping to keep them running and allowing staff to more routinely follow up with patients over time.
"A lot of these women are not just pregnant; they need to have their cholesterol or blood pressure monitored," Wiltz said. "They are in prime condition to have long-term continuity of comprehensive care."
One timely example: getting new mothers their COVID-19 shots, given many pregnant women have been hesitant and vaccination rates are "woefully low," Wiltz said.
Connecting with specialists, outreach are challenges
Meanwhile, Rachel Gandell Tetlow, director of federal affairs at the American College of Obstetricians and Gynecologists, emphasized that OBGYNs and other primary care doctors shouldn't be the only clinicians involved with ongoing postpartum care. Instead, she said, there are "a number of health care professionals who may assume responsibility for the care of the patient in the 12 months following delivery and beyond."
Yet postpartum care coordination can be easier said than done. In the KFF poll, roughly 3 in 4 OBGYNs said they had trouble finding specialists to accept referrals for Medicaid patients.
"I do worry about access to specialist care," Johnston said. "Access to mental health services can be really challenging in general, and especially for those with Medicaid coverage."
Maternal Morbidity Tied to More Than $18 Billion in Medical Costs in 2019
Medical cost estimates related to maternal morbidity in 2019 in millions of dollars, from conception to child's fifth birthday
If the postpartum coverage extensions go into effect, health plans that contract with state Medicaid programs may also need to ramp up their outreach efforts to ensure women know they won't lose their coverage 60 days after childbirth.
"Because we have such engagement with new moms, we're hoping there's a lot more opportunity to inform, educate and keep them enrolled," said Craig Kennedy, president and CEO of the Medicaid Health Plans of America, which represents the Medicaid managed care industry.
At least one insurer, CVS Health Corp.'s Aetna, is already considering how the policy would affect its efforts. Dr. Heidi Schwarzwald, deputy chief medical officer for Aetna's Medicaid program, said the insurer already does outreach to members through pregnancy and childbirth, and that more stable postpartum coverage would "support our work in staying connected with our members," including through an initiative that helps them access services for mental health, breastfeeding, diabetes and hypertension.
Meanwhile, health tech startups like Cityblock Health Inc., which offers primary care to Medicaid patients, show it's possible to rapidly ramp up outreach and connect people to services. In the early days of the COVID-19 pandemic, the group used claims data to reach out to members in New York who were pregnant or had recently given birth, identify gaps in their care and develop telehealth-centric offerings for birth preparedness, behavioral health, lactation support and more.
28% of Uninsured New Mothers May Be Eligible for Medicaid Under Postpartum Coverage Plan
There are about 440,000 uninsured new mothers in the U.S.
The share of uninsured new mothers who may be eligible for coverage currently and under a proposal to extend postpartum Medicaid to 12 months
Coverage not the only barrier to better outcomes
Yet even if Congress mandates 12 months of coverage for low-income mothers, it won't solve all of the barriers to care in the postpartum period. The Premier data shows that the severe maternal morbidity rate was still 35 percent higher among women on Medicaid than among those with private coverage in 2020.
That's not true across the board. Among deliveries to Black women, the severe maternal morbidity rate is the same for those covered by Medicaid and commercial insurance, according to 2020 research cited by the Aspen Institute.
Racial disparities and the role of systemic racism in maternal health outcomes have been well-documented, with Black women significantly more likely than white women to die from pregnancy-related issues. Those gaps persist across age and education levels.
Johnston notes that factors unrelated to coverage play a role in maternal outcomes, including whether pregnant women and new mothers have time off from work, child care or transportation to see a doctor.
She said it's critical to "move the conversation beyond coverage for the postpartum period, to really start thinking about access and use."
Gaby Galvin previously worked at Morning Consult as a reporter covering health.
We want to hear from you. Reach out to this author or your Morning Consult team with any questions or comments.
Contact Us