Azar Raises Possibility of Allowing Drug Importation to Help Rein In Drug Prices
Remarks signal turning point in Trump administration's approach, experts say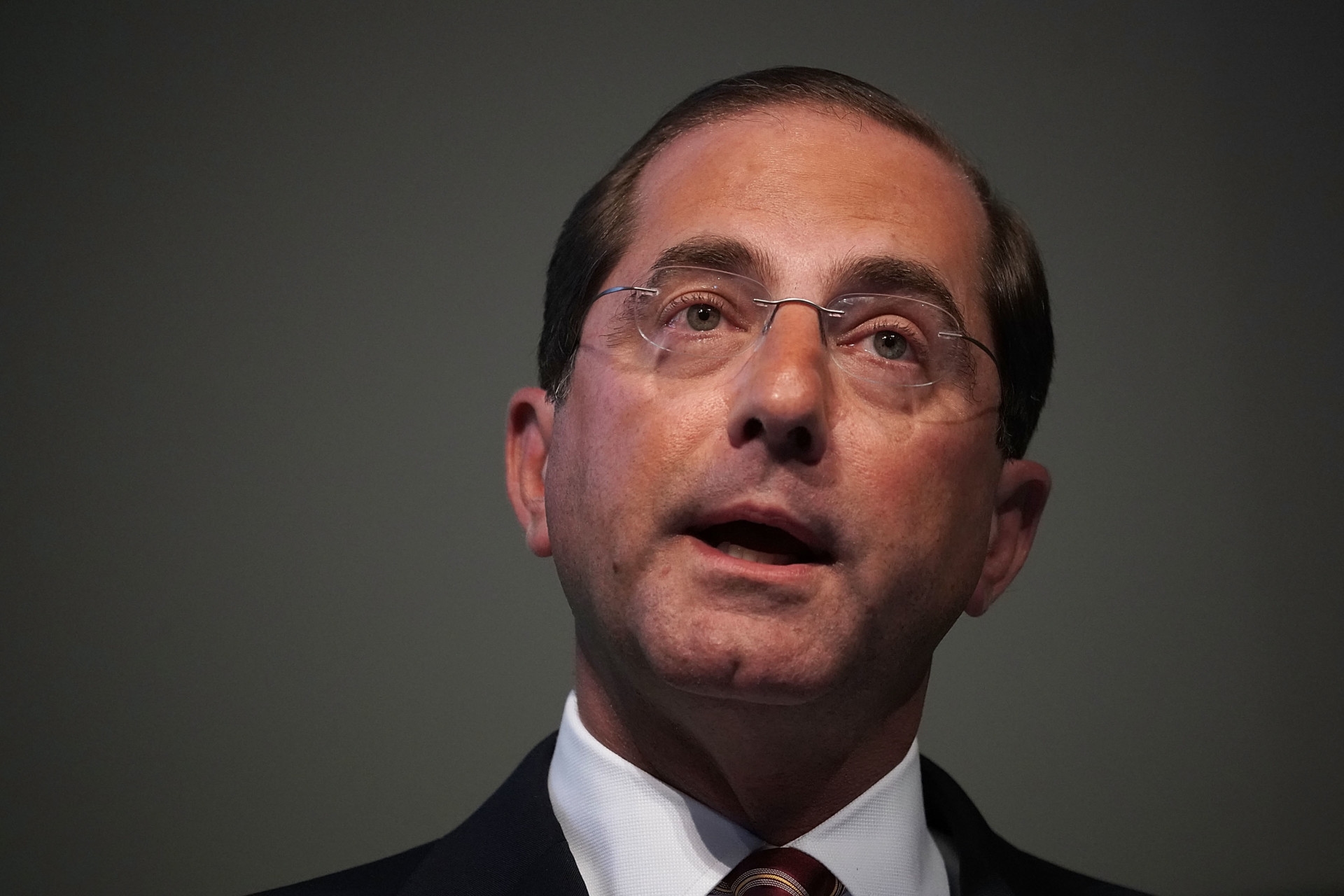 Health and Human Services Secretary Alex Azar on Tuesday expressed support for the safe importation of drugs from other countries as a means to spur competition in the prescription drug market and prevent manufacturers from imposing price hikes -- a significant turning point in the administration's approach to drug costs, according to some analysts and experts in the pharmaceutical industry.  
Under the Medicare Prescription Drug, Improvement, and Modernization Act, the HHS secretary has the authority to permit the importation of drugs from Canada so long as the official can confirm the imports pose no additional risk to public health and safety and generate cost-savings for consumers.
Azar requested in July 2018 that the Food and Drug Administration investigate how to safely import drugs from other countries. So far, no administration has embraced importation as a strategy to reduce drug prices.
In his remarks at a Council for Affordable Health Coverage event Tuesday, Azar cited "some notorious cases" in which a single manufacturer of an off-patent drug will use its power "to take dramatic price hikes."
"That's why we have FDA looking at how safe importation of drugs from abroad could help inject competition to address or prevent these price spikes, while not impairing intellectual property rights," he said. "Where there is competition, we have to ensure that government rules aren't getting in the way of private actors trying to harness it.
Some industry players already suspected Azar has been inching toward a policy to back drug imports, said John Desser, senior vice president of government affairs at eHealth Inc., who was also an HHS official from 2007 to 2009 and health policy adviser to the late Sen. John McCain (R-Ariz.). While Azar did not explicitly announce new regulations Tuesday, his remarks were certainly a "veiled" indication of the direction the agency could be headed, Desser said.
"I've never known Alex to say something he doesn't mean," Desser said. "If he's suggesting that if list prices don't come down, they would seriously consider taking a process to re-import pharmaceuticals from other countries as long as they could find a safe way to do it, I suspect that's what he intends to do."
Unlike other proposals to reduce drug costs, such as Medicare negotiation or allowing the government to manufacture drugs, importation has bipartisan support. Last week, the new Senate Finance Committee chairman, Sen. Chuck Grassley (R-Iowa), alongside Sen. Amy Klobuchar (D-Minn.), also introduced a bill, S. 61, permitting the importation of prescription drugs from approved Canadian pharmacies.
Such proposals have been long opposed by the drug industry. A spokeswoman for the Pharmaceutical Research and Manufacturers of America said by email that drug importation plans exacerbate threats to public health from counterfeit, adulterated or diverted medicines while increasing the burden on law enforcement to prevent unregulated medicines and other dangerous products from harming consumers.
The fact that Azar is considering importation signals the administration's heightened focus on strategies that directly affect the individual, analysts note, while simultaneously rewarding American innovation.
"This is Medicare negotiation -- this is the administration negotiating with the industry," Desser said. "I do see it as a signal to the Democrats from the administration that they want to work together on this issue."
Caitlin Oakley, a spokesperson for HHS, declined to comment on what the agency is pursuing on drug importation at this time.
Yusra Murad previously worked at Morning Consult as a reporter covering health.
We want to hear from you. Reach out to this author or your Morning Consult team with any questions or comments.
Contact Us