BeIN Sports Experiments With Live Games on Multicast Network
New supplemental channel, beIN Sports Xtra, is available over the air on digital subchannels in 15 U.S. markets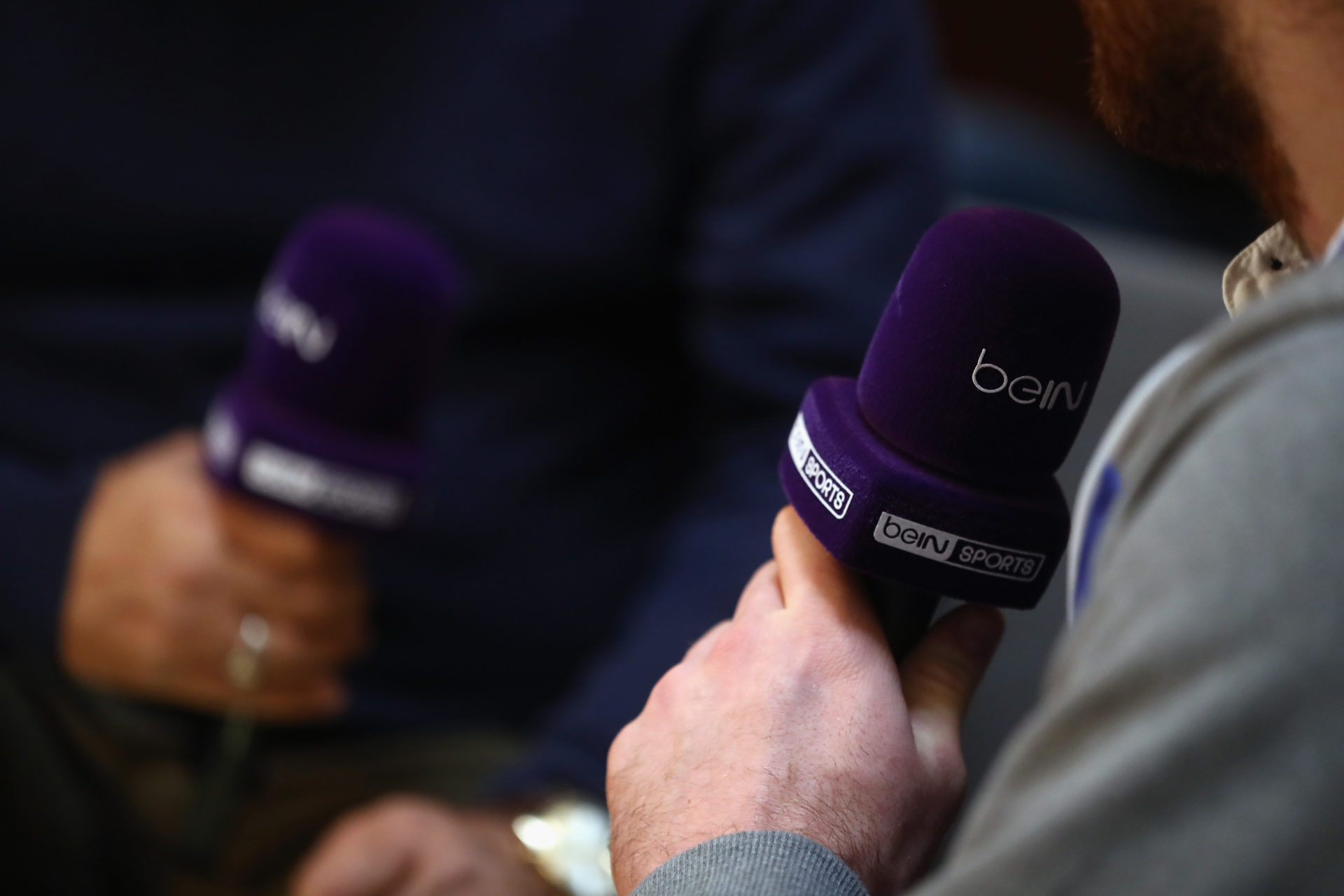 Key Takeaways
About one-third of U.S. adults own over-the-air antennas, according to Morning Consult polling, a number broadcast advocates believe is on the rise.

18% of U.S. adults regularly watch one or more multicast networks.
BeIN Sports USA and beIN Sports en Español haven't been available through the nation's two largest pay-TV providers -- Comcast Corp. and AT&T Inc. -- since August 2018, severely limiting the number of sports fans the soccer-focused programmer can reach. While beIN is holding out hope that it can return to both companies' channel lineups, it is getting creative about alternate distribution in the meantime.
Late last year, the company launched a supplemental, ad-supported linear network, beIN Sports Xtra, to offer cord-cutters and cord-nevers a taste of its live sports programming while also reaching former subscribers to its pay-TV networks impacted by the Comcast and AT&T blackouts. In addition to making it available as a streaming channel on several digital platforms, beIN stood the new network up via a broadcast technology viewed as the wild west of over-the-air television: digital multicast.
Multicasting allows broadcast stations to transmit multiple programming feeds simultaneously via the same over-the-air frequency channel. The additional feeds, known as digital subchannels, are identified by adding a decimal to the station number. Station owners can either use the subchannels to offer additional content of their own or lease the space to third-party programmers like beIN.
In Philadelphia, for example, Fox Corp. owns and operates WTXF, which broadcasts local and national Fox content on Channel 29, also known as 29.1. It also transmits the Movies! network on Channel 29.2, faith-based network Light TV on Channel 29.3 and retro game show network Buzzr on Channel 29.4.
Through an ad revenue-sharing agreement with station owner HC2 Broadcasting, beIN launched its Xtra service in 15 strategically selected markets where it has found interest in soccer to be robust and that are top markets for Comcast's cable TV service, Xfinity. These include Philadelphia, Dallas-Fort Worth, Houston, San Jose-San Francisco-Oakland, Atlanta and Miami-Fort Lauderdale.
"It was a great opportunity for us to scale immediately in those core markets where we could partner with groups that had 'shelf space' where our product would be relevant and would be prominent," said Roy Meyeringh, beIN Sports' vice president of business development and affiliate sales.
Fans in those markets with access to over-the-air antennas can now tune in to programming that includes select games from beIN's portfolio of live soccer rights -- Spain's La Liga, France's Ligue 1, the Turkish Süper Lig and South America's Copa Libertadores, among others -- along with combat sports, auto racing and more.
Airing live sports on digital subchannels is a unique proposition, as most programmers use this nascent space for lower-cost library content like reruns or old movies. BeIN, however, programs Xtra with live sporting events it already owns the rights to but isn't offering on one of its pay-TV channels.
"We have a product that we have pivoted to help communicate with cord-cutters and cord-nevers, to this new generation that finds it a bit more difficult to engage with premium content that requires payment to be able to consume it," Meyeringh said. "We're trying to adapt to that new behavior that's certainly affected the industry in general, while holding true to our flagship premium content on our channels, which we continue to seek broader carriage for."
Stadium, which benefits from the massive broadcast station portfolio of part-owner Sinclair Broadcast Group Inc., is the only other sports network that has made multicasting a prominent part of its distribution strategy. It is also available on several traditional pay-TV services through Sinclair-negotiated retransmission consent agreements, as well as on a number of streaming platforms.
Adoption of multicast networks has yet to reach the mainstream. The results of a recent Morning Consult survey show that fewer than 1 in 5 U.S. adults regularly watch a multicast network. About a third of respondents said they have access to an over-the-air antenna, 35 percent of whom said they regularly watch one or more multicast networks.
HC2 Holdings Inc., a company with lines of business ranging from construction to marine services, started building an over-the-air distribution business with its acquisition of Spanish-language broadcaster Azteca America in 2017. Today, it owns and operates 195 stations nationwide. President & Chief Executive Phil Falcone believes younger consumers are becoming more savvy to the availability of free content over the air.
"There is a number of constituents or viewers that look at the marketplace and understand that they can get the big four or five networks for free over the air, and they have broadband, so they don't have to double-dip, and they take advantage of the over-the-air capability of the big four," he said, referring to ABC, CBS, Fox and NBC.  
Referring specifically to adoption of multicast networks, he added, "As the content changes and gets better over the air, you're just going to have more people watching. I think it's just inevitable. The quality of the content just hasn't been there in the past."
In addition to offering beIN a platform for its new multicast network, HC2 runs ad sales for beIN's entire U.S. portfolio -- including its cable channels -- after bringing on an undisclosed number of former beIN sales staff as HC2 employees last year. The station owner has varying partnership models with programmers seeking to leverage its over-the-air capacity.
"There's different strategies that we can deploy, whether it's being part of a revenue-share model, where we have a sales force via the Azteca acquisition that we made, leveraging that capability, or just a flat-out leasing capacity model," Falcone said.
He added that HC2 plans to announce a similar multicast and ad sales partnership with another existing pay-TV programmer sometime this month.
As for beIN, the company has moved quickly to expand digital distribution of Xtra, with Samsung TV Plus and Xumo recently joining founding partner The Roku Channel. Meyeringh said the plan is for Xtra to be available in 60 million to 70 million homes, either over the air or digitally, by the end of the quarter. 
Discussions are ongoing with some of the company's existing pay-TV distribution partners about adding Xtra to their lineups alongside beIN's two flagship channels. Meyeringh also said the company could launch a Spanish-language version of Xtra in the not-so-distant future.
Alex Silverman previously worked at Morning Consult as a reporter covering the business of sports.
We want to hear from you. Reach out to this author or your Morning Consult team with any questions or comments.
Contact Us