Biden's National Lead Over Trump Shrinks as Coronavirus Crisis Continues
Former vice president's advantage cut to 4 points, down from 7 points at the beginning of March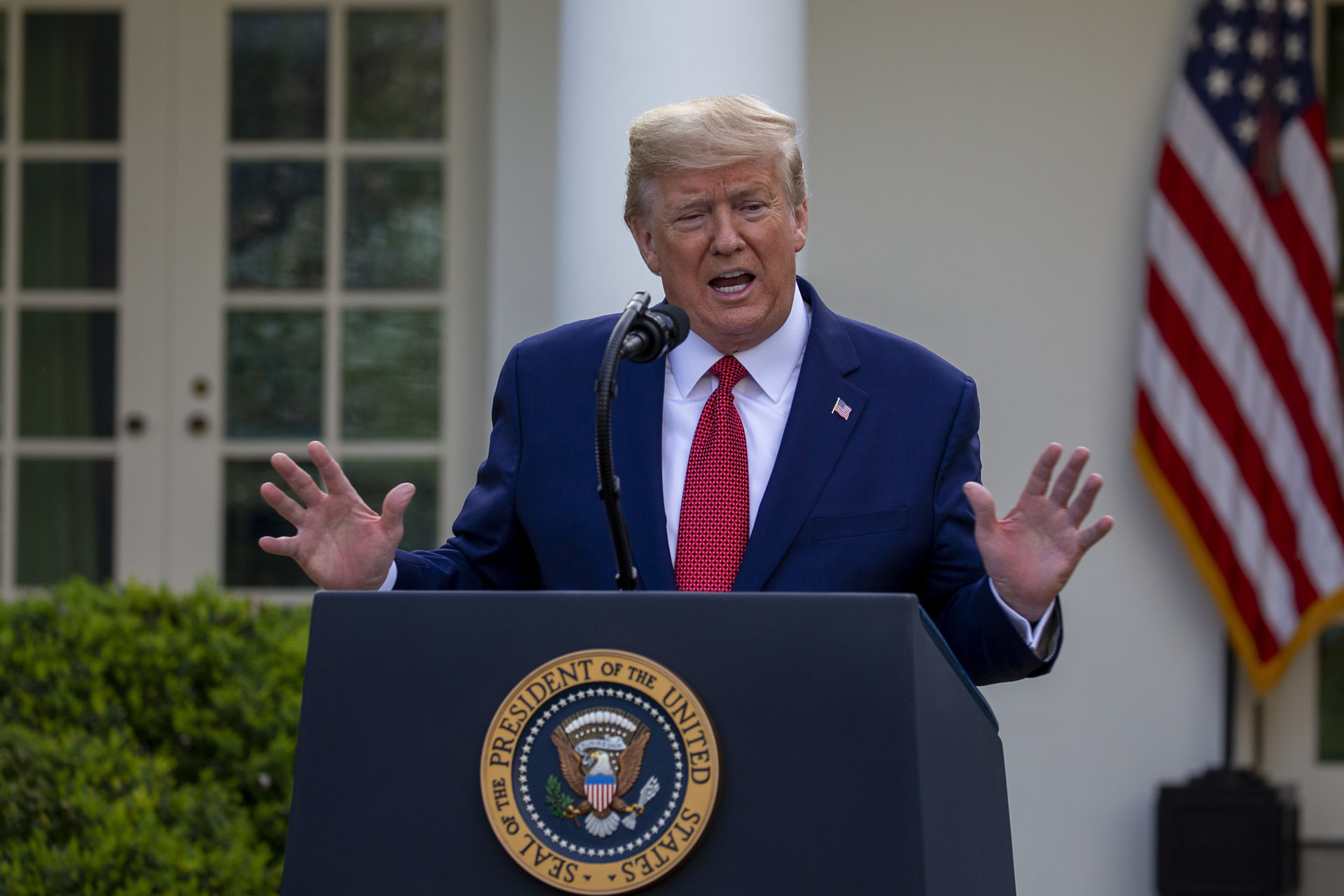 Former Vice President Joe Biden's lead in a head-to-head matchup against President Donald Trump has shrunk as the coronavirus pandemic has largely sidelined his campaign and given rise to near-daily unfettered appearances by the commander-in-chief on national television.
A new Morning Consult poll tracking the presidential contest found Biden leads Trump by 4 percentage points (46 percent to 42 percent), a little over half of the 7-point advantage he held in polling conducted the week of his Super Tuesday victory before attention to presidential politics took a back seat to the contagion spreading across the United States.
Over the same time period, Trump has seen a 5-point uptick in his national net approval rating, which is the share who approve minus the share who disapprove. The latest poll, which surveyed 34,645 registered voters March 23-29, found 46 percent approve of the president and 50 percent disapprove, his best showing this year.
The improvement in the president's approval rating and in his matchup with Biden tracks with voters' views about Trump's handling of the spread of the coronavirus, which have improved since early March as his administration has taken steps to confront the outbreak, including his declaration of a national emergency, strict social distancing guidelines from the Centers for Disease Control and Prevention and the enactment of measures passed through Congress to help governments respond to the crisis and to ease the economic fallout.
Trump has faced fierce criticism for his initial downplaying and handling of the outbreak, but his likely rival in November has struggled to capitalize on it. Biden, whose campaign has set up a studio in his home, has beamed into news programs to try to insert himself into the conversation, but he has not commanded the attention that current officeholders have been able to receive.
Biden's response has been panned by some on the left, who want him to go further.
Lawmakers on Capitol Hill and governors, such as New York Democrat Andrew Cuomo, have become the chief voices of concern about Trump's handling of the crisis, raising issues with the availability of testing, access to ventilators to treat people with severe cases of the respiratory ailment and a shortfall in personal protective equipment, such as medical face masks, for health care workers.
Still, it has not dinged Biden's standing with the party's base, which has largely solidified behind his bid for the Democratic nomination. Sixty-one percent of Democratic primary voters said Biden is their first choice, his highest showing in Morning Consult tracking, while his net favorability (share of favorable views minus share of unfavorable views) is 56 points (76 favorable, 20 percent unfavorable), largely unchanged since a surge after his Super Tuesday success.
Eli Yokley is Morning Consult's U.S. politics analyst. Eli joined Morning Consult in 2016 from Roll Call, where he reported on House and Senate campaigns after five years of covering state-level politics in the Show Me State while studying at the University of Missouri in Columbia, including contributions to The New York Times, Politico and The Daily Beast. Follow him on Twitter @eyokley. Interested in connecting with Eli to discuss his analysis or for a media engagement or speaking opportunity? Email [email protected].
We want to hear from you. Reach out to this author or your Morning Consult team with any questions or comments.
Contact Us