After Backing Big Ten's Decision to Cancel Fall Football, Fans Now Support Its Return
Nearly 3 in 5 college football fans back the conference's reversal on football season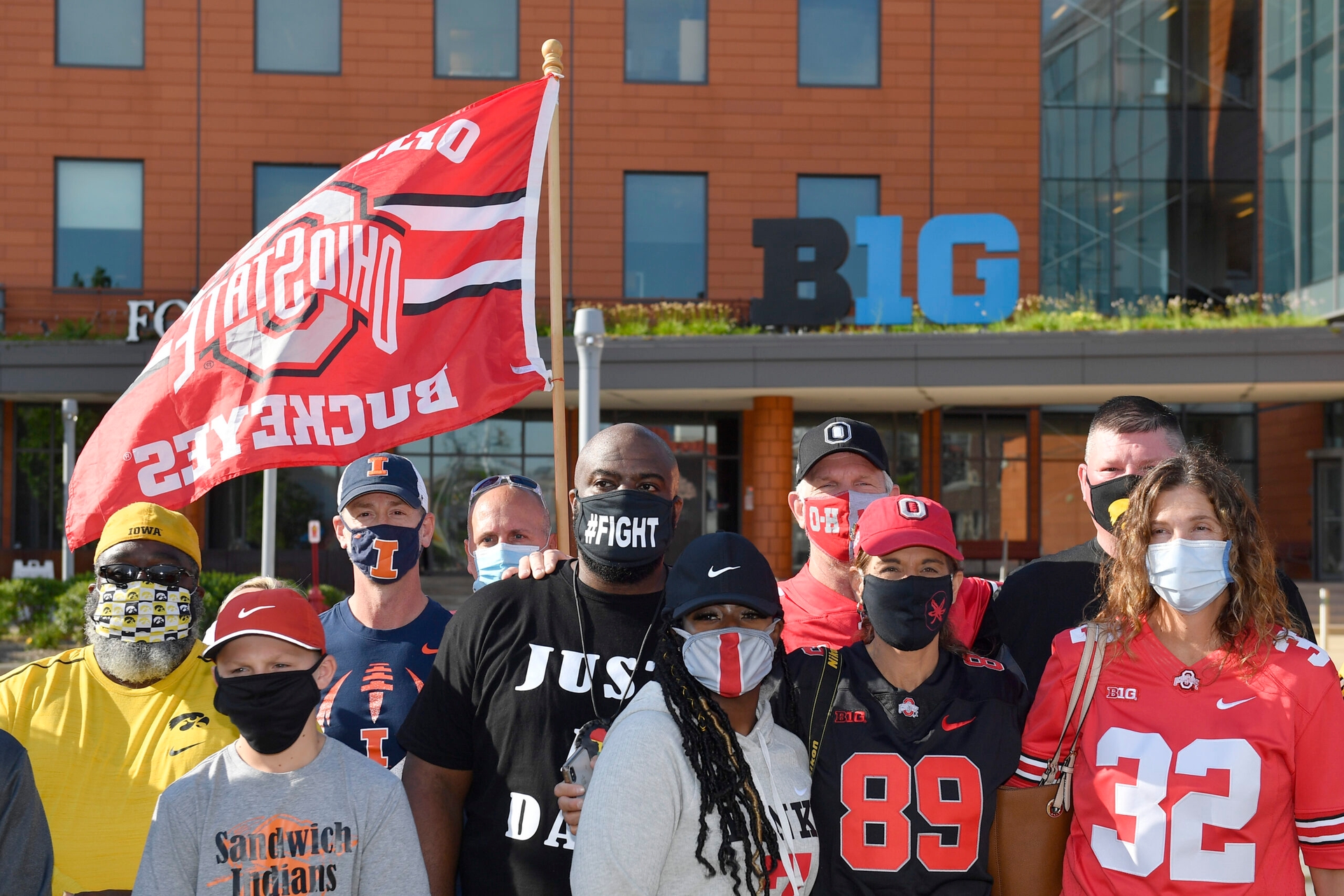 Key Takeaways
58% of college football fans and 62% of Big Ten fans support the conference's return to play this fall.

35% of U.S. adults believe college football should be played amid coronavirus pandemic, compared to 52% of college football fans.

53% of college football fans believe President Trump played a role in the return of Big Ten football.
The Big Ten's decision not to play football this fall lasted all of a month before the conference's presidents and chancellors reversed course. Fortunately for leadership, its fans also seem to have had a change of heart.
In a Morning Consult poll conducted following the Big Ten's 180, 58 percent of college football fans said they supported the conference's ultimate decision to play this fall. Among fans of schools that play in the Big Ten, 62 percent supported playing this fall, including 31 percent who offered "strong" support.
The results of the Sept. 18-20 survey show a significant shift in sentiment among college football fans since the Big Ten and Pac-12's August decision to cancel fall sports. In the immediate aftermath of the decision to sit out, 68 percent of college football fans and 71 percent of Big Ten fans supported the decision not to play.
A lot has transpired over the past month that could in part explain both the conference's flip-flop on fall football and the shift in opinion among football fans.
The Big Ten attributed its reversal to an increased ability to ensure the health and safety of its athletes based on advances in rapid coronavirus testing and the development of stringent medical procedures. The league's announcement of new safety measures may have also eased some fans' concerns about playing amid the pandemic.
Public pressure from a wide range of actors — including several coaches and athletic directors — also likely played a role in both the conference's decision to play and fans' about-face. 
In addition, President Donald Trump also called publicly for the Big Ten to reverse its decision and reached out directly to Big Ten Commissioner Kevin Warren about possible paths to a return to play. After the Big Ten announced its intention to play this fall after all, Trump took credit for the development, telling host Clay Travis on Fox Sports Radio's "Outkick the Coverage" that the season was "totally dead" before he stepped in. 
In the recent survey, more than half of all college football fans and specifically Big Ten fans said Trump was either "completely" or "somewhat" responsible for the return of Big Ten football. 
The return of Big Ten football could provide Trump with a small bump at the ballot box, as 10 percent of Democrats and 11 percent of independents said they are more likely to vote for the president in November based on his role in influencing the conference's return to play, although it's unclear whether these respondents were already Trump supporters.
Alex Silverman previously worked at Morning Consult as a reporter covering the business of sports.
We want to hear from you. Reach out to this author or your Morning Consult team with any questions or comments.
Contact Us