Millions of Vaccinated Adults Can Now Get Booster Shots. 10% Say They Already Have
Data comes ahead of FDA advisory meetings on Moderna, Johnson & Johnson booster shots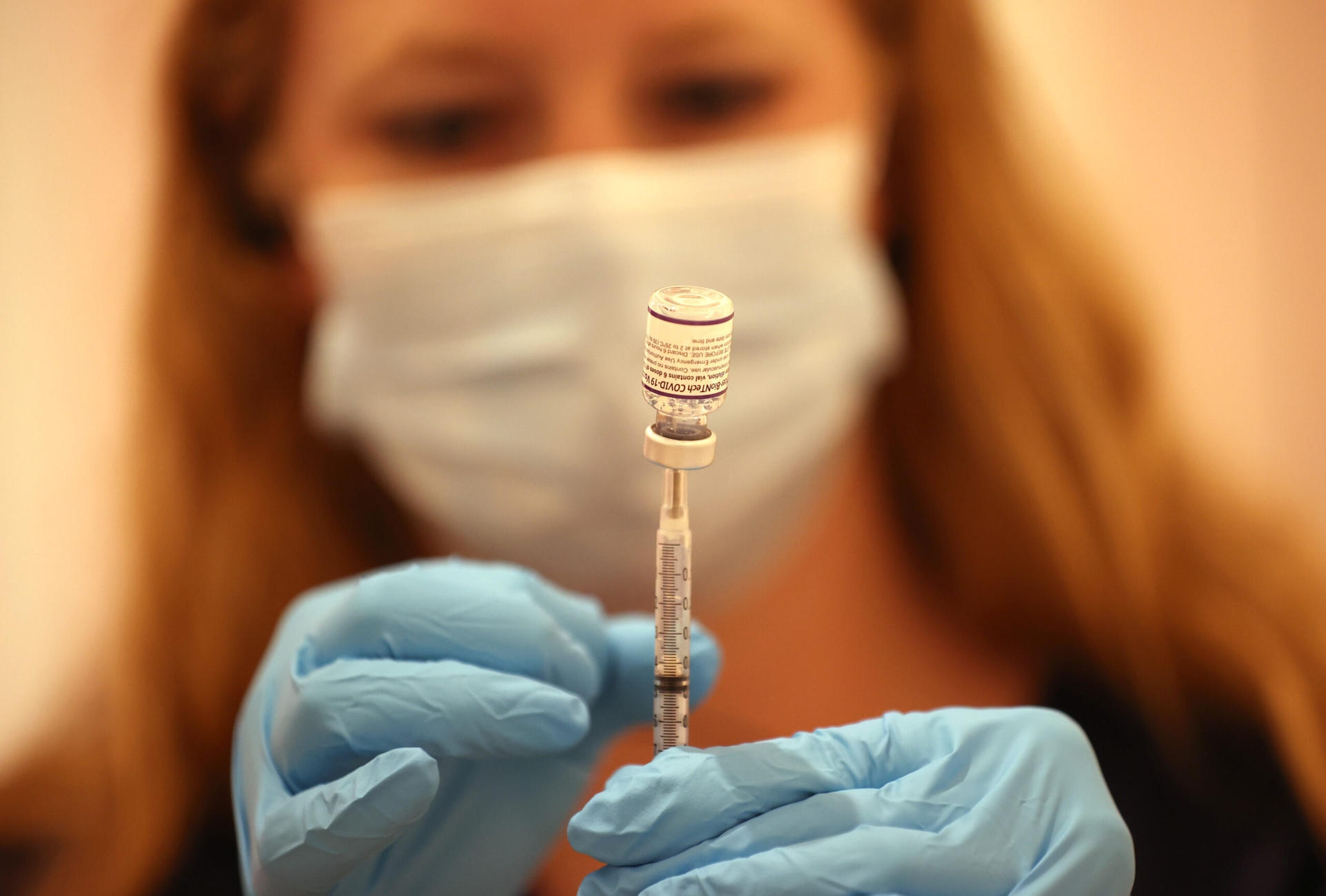 One in 10 vaccinated U.S. adults say they've already gotten a COVID-19 booster shot, according to new Morning Consult data that comes as the White House's campaign to roll out extra doses ramps up.
More on the numbers:
The survey indicates 10 percent of vaccinated adults have already gotten a booster COVID-19 shot. The self-reported data is even higher than the level cited by the Centers for Disease Control and Prevention, which has data showing that the number of people getting extra doses is now outpacing those getting their first or second doses.
The survey also found that 70 percent of vaccinated adults said they would get a booster shot if it's recommended in the future, while another 13 percent said they aren't sure and 7 percent don't plan to get an extra dose.
Among all adults, Democrats were more likely than Republicans to say they'd get a booster shot if it's recommended, 69 percent to 36 percent, respectively. Democrats have reported higher vaccination rates since the rollout began last winter.
Background:
The White House's effort to roll out COVID-19 booster shots to the general public has hit some snags. Last month, the Food and Drug Administration authorized a third dose of Pfizer Inc.-BioNTech SE's vaccine for a narrower group than the White House originally announced, with the extra shots instead recommended for older adults and those at high risk of severe illness.
An FDA advisory group will meet this week to discuss extra doses of Moderna Inc. and Johnson & Johnson's shots, and their consensus will offer some clarity after the 84 million people who have gotten those vaccines were left wondering about their own status when the Pfizer decision came down. CDC data shows that more than 1.5 million of them have already gotten an extra dose.
CDC Director Dr. Rochelle Walensky has said eligible Americans should "walk, don't run" to get another shot. Meanwhile, Dr. Anthony Fauci predicted that three doses of the vaccines could become the standard regimen for recipients of the Pfizer and Moderna shots.
The survey was conducted Oct. 7-9, 2021, among 2,200 U.S. adults, including 1,488 vaccinated U.S. adults, with a margin of error of 2 percentage points.
Gaby Galvin previously worked at Morning Consult as a reporter covering health.
We want to hear from you. Reach out to this author or your Morning Consult team with any questions or comments.
Contact Us