Almost Half of Parents Want Their Kids Vaccinated for COVID-19 as Soon as They're Eligible
COVID-19 shots for children under 12 could come as soon as early November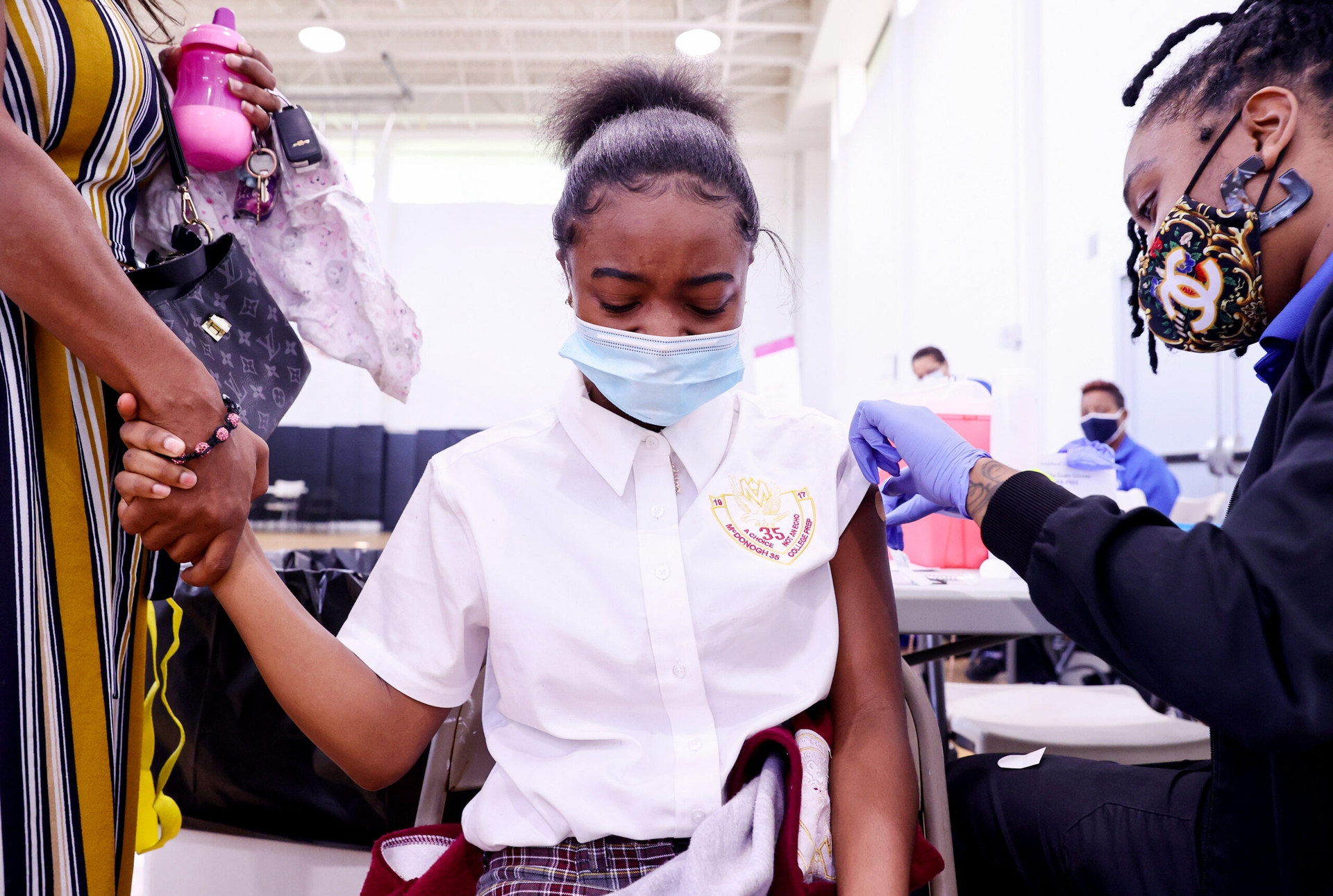 Millions of American children under 12 will likely become eligible for COVID-19 vaccines in the coming weeks, but that doesn't mean all parents will be clamoring for the shots. A new Morning Consult survey found that nearly half of them would get their young kids vaccinated as soon as possible.
More on the numbers:
The survey found that 45 percent of parents with children under 18 said that their kids will be vaccinated as soon as possible once they're eligible. The findings come as officials prepare to distribute the shots to young children and as states weigh vaccination mandates for students.
Another 19 percent of parents with minor children said they aren't sure about getting their kids vaccinated once they're eligible, while 22 percent said they'll skip the shots.
Fathers were more likely than mothers to say their children will get a COVID-19 shot as soon as they're eligible, 58 percent to 35 percent.
Republicans, parents earning less than $50,000 annually and those in rural areas were all more likely than parents overall to say their kids won't get vaccinated when they're eligible.
Background:
The survey was conducted Oct. 8-11, 2021, among 572 U.S. parents with children under 18 years old, with a margin of error of 4 percentage points.
Gaby Galvin previously worked at Morning Consult as a reporter covering health.
We want to hear from you. Reach out to this author or your Morning Consult team with any questions or comments.
Contact Us