Cleveland Indians' Rebrand Divides Americans Along Familiar Cultural Fronts
37% of U.S. adults approve of the MLB team's shift from "Indians" to "Guardians," while 35% disapprove
Key Takeaways
Democrats were about three times as likely as Republicans to approve of the name change.

56% of Black adults supported the Indians-to-Guardians shift, compared to a third of white adults.

Gen Zers (43%) and millennials (47%) were significantly more likely to back the rebrand than Gen Xers (33%) and baby boomers (30%).
More than fans of any other sport, baseball enthusiasts are known for their commitment to history and tradition. So, it would stand to reason that fans of America's pastime would be almost universally outraged that one of MLB's most storied franchises is changing its century-old name.
New polling, however, shows that sentiment among MLB fans regarding the Cleveland Indians' decision to rebrand as the Cleveland Guardians at the end of the 2021 season is almost evenly split, similar to the breakdown among the broader U.S. adult population.
In a Morning Consult/Politico survey conducted following the announcement of the team's new identity, 37 percent of U.S. adults said they approved of the switch from "Indians" to "Guardians," while 35 percent of U.S. adults disapproved of the change. Forty-three percent of self-identified MLB fans supported the move, while 39 percent expressed opposition.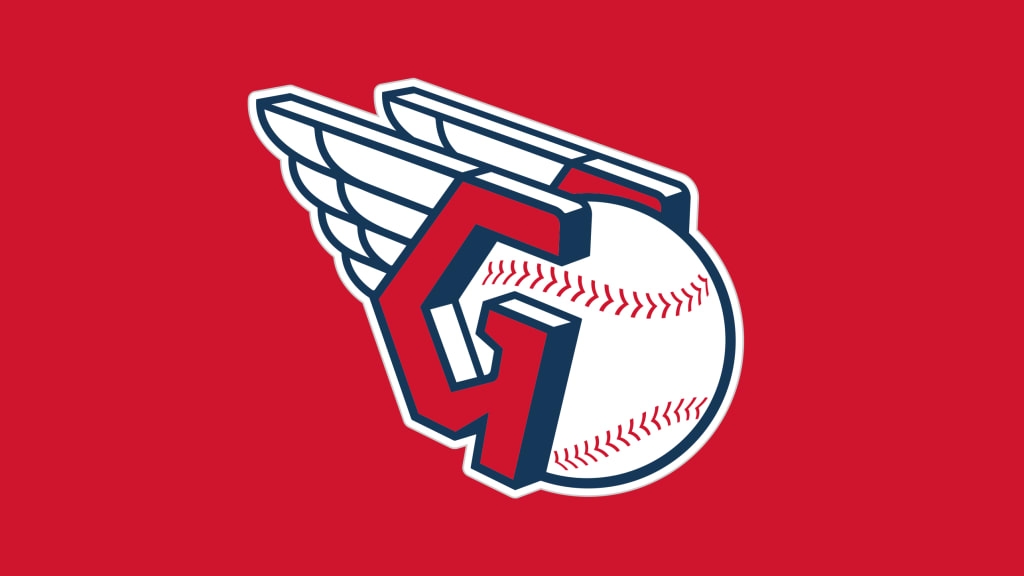 The name change, announced Friday after a monthslong process to pick a new identity, came more than three years after Cleveland Indians owner Paul Dolan said he was "adamant'' about the retention of the "Indians" moniker and had MLB's backing to keep the name. Dolan made those comments in 2018 when the team retired its "Chief Wahoo" logo, which featured a cartoonish depiction of a Native American.
The franchise, which had been known as the Indians since 1915, was one of two major U.S. professional sports teams that agreed to change their team names last year amid public pressure following George Floyd's murder by a police officer in Minneapolis. The other team, the NFL's Washington Redskins, are currently known as the Washington Football Team as they decide on a new name.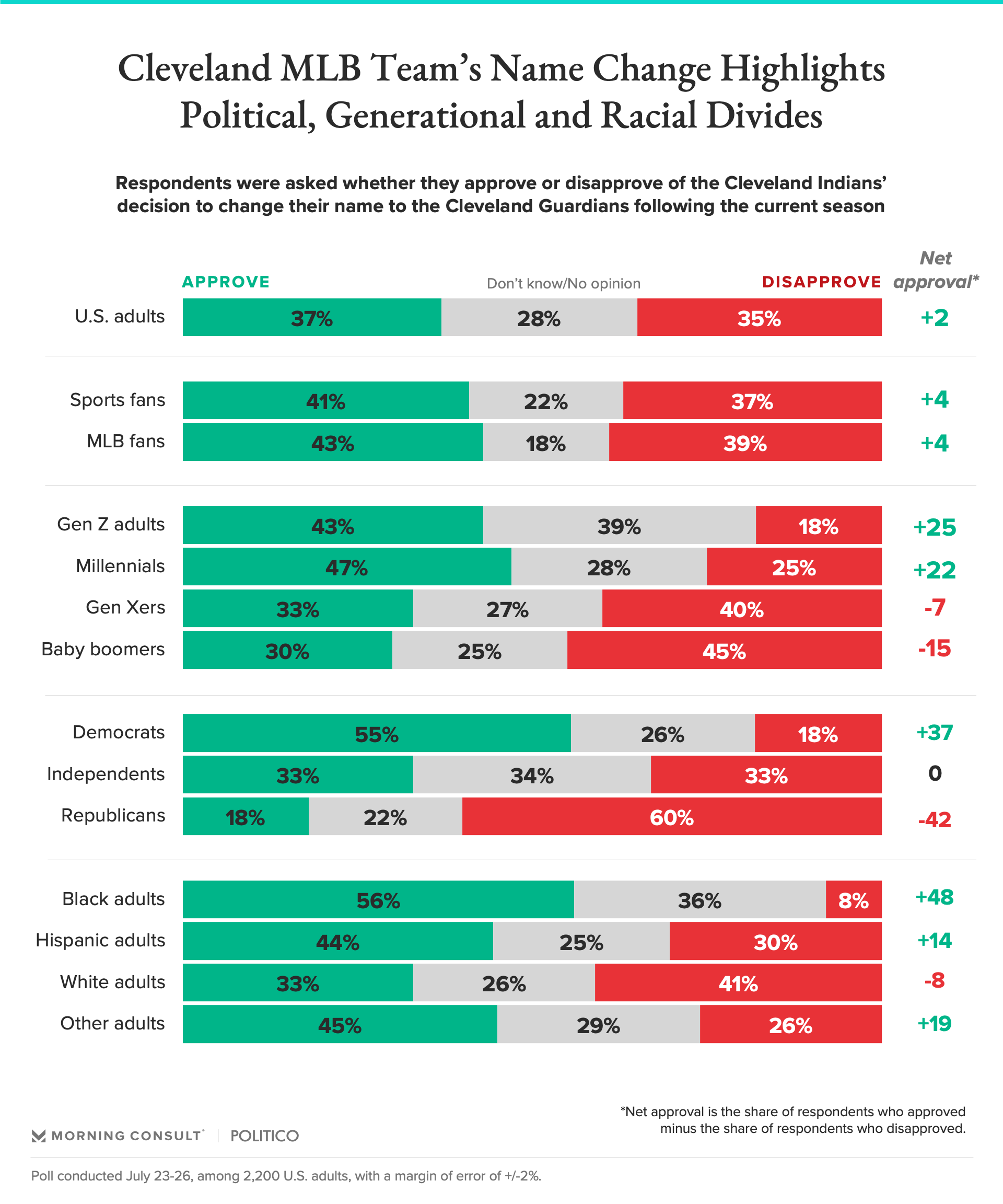 Differences in public opinion regarding the coming rebrand from Indians to Guardians mirrored many other so-called "culture war" issues that tend to pit an older, more conservative and less diverse coalition against its younger, more liberal and more diverse counterparts. 
When it came to political affiliation, 55 percent of Democrats supported the name change, compared with 33 percent of independents and 18 percent of Republicans. And in generational terms, Gen Zers (43 percent) and millennials (47 percent) were also more likely to agree with the rebrand than Gen Xers (33 percent) and baby boomers (30 percent).
Black adults, at 56 percent, were far more likely than other racial or ethnic groups to support the move. By comparison, 44 percent of Hispanic adults and 33 percent of white adults supported the shift, along with 45 percent of those from other racial backgrounds.
While the 2,200 U.S. adults surveyed in the July 23-26 poll were only narrowly divided on the name change itself, about 2 in 3 said they believe that Native American-themed sports team names pay homage to Indigenous people. The remaining third of respondents said naming teams after Native Americans is disrespectful. Those figures, which carry a margin of error of 2 percentage points, were roughly unchanged from a July 2020 survey conducted after Washington's NFL franchise announced its retirement of the Redskins name.
Alex Silverman previously worked at Morning Consult as a reporter covering the business of sports.
We want to hear from you. Reach out to this author or your Morning Consult team with any questions or comments.
Contact Us